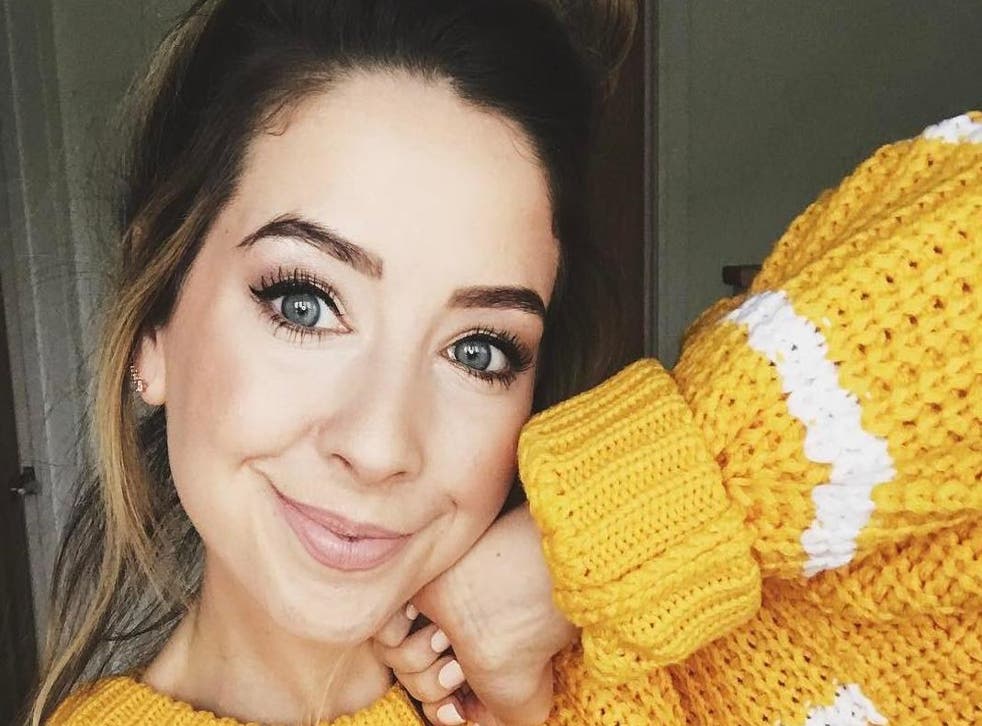 Schoolgirl finds Stanley knife inside Zoella advent calendar 'that looks like it was made in prison'
'The point on the blade is unbelievable'
A 12-year-old schoolgirl claims to have found a Stanley knife inside her £25 Zoella advent calendar from Boots.
Evie Robbins, from Leigh, Greater Manchester, was bought the advent calendar designed by Zoe Sugg, aka Zoella, a 27-year-old YouTuber-turned-personal brand as a treat in the run-up to Christmas.
However, after she took a peek inside, she was shocked to discover a razor-sharp knife, the Mirror reports.
Zoella responds to backlash over her £50 advent calendar
Now, the family are sending a warning to other parents who may have purchased the advent calendar for their children in case this isn't an isolated incident.
"I wouldn't want to say if it had been done in a malicious way but you just don't know what people are thinking," Evie's sister, Nicola explained.
"It looks as if it's been dropped in by someone. It's wrapped up in cellophane around the handle and the blade is uncovered.
"People have said it looks like it was made in prison," she added.
While Evie's sister admits that she doesn't know much about Zoella herself, she's aware that she has a huge fan base, particularly among youngsters, many of whom will have bought the calendar.
As such, the family are concerned that children could get it hurt and have called upon Boots to remove the product from its shelves.
Commenting on the matter, a spokesperson for Boots UK said, "The quality and safety of our products is of the utmost importance to us and we are very concerned to hear about this.
"We have been speaking to the customer directly and have requested that they return the product and its packaging to our Customer Care team as soon as possible. Once we have received the product our Product Quality Team will investigate the matter further with our supplier."
This isn't the first time Sugg's advent calendar has been hit by controversy though.
Last month, the Youtuber was fiercely criticed for its price with angry parents slating the gift online.
"Zoella's £50 advent calendar that is only 12 days long is just further proof she is a Tory," one person tweeted.
Another added, "Zoella is a perfect example of people deliberately using their platforms for nothing other than to give themselves a bigger pay cheque every month. £50 for a poorly designed 12 day cheap advent calendar is an insult to anyone who has ever supported her."
As a result of the debacle, Sugg filmed a video for her channel apologising and insisting that she makes her products because she is "all about the creativity" rather than the money.
Shortly after, Boots were forced to cut the price of calendar from £50 down to £25.
Join our new commenting forum
Join thought-provoking conversations, follow other Independent readers and see their replies