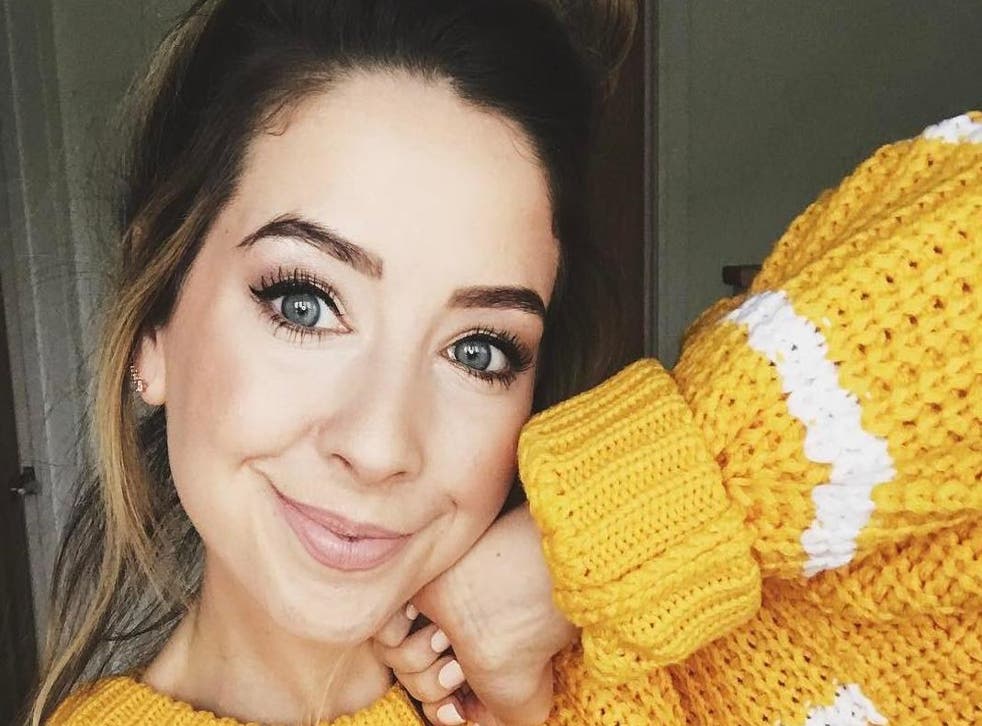 Zoella apologises for making fun of gay men on Twitter
'I'm not perfect and I've never claimed to be, I'm only human!' she said
YouTube star Zoella has apologised after the resurfacing of tweets she'd written making fun of gay men.
She has also been criticised for old tweets about "chavs" and "tramps."
Writing on Twitter, the vlogger, whose real name is Zoe Sugg, said: "I've seen a few of my old tweets from 7/8 years ago floating around (which I have now deleted) using words like 'chav,' 'skank' and other words I wouldn't use now as part of my language and lot of them were taken out of context referring to TV shows but I would never say those things now and I'm sorry if I have offended anyone, that was not my intention.
"Obviously that is not who I am today and I'd like to think I'm a little older and wiser! I'm not perfect and I've never claimed to be, I'm only human!"
The incriminating tweets to which she was referring have now been deleted, but Zoella has been criticised for calling an X Factor contestant a "fat chav," suggesting a woman should "keep her legs shut" and making fun of gay men spitting.
"I find it funny when gay men spit… it's like they're trying to be a bit macho but never works…" Zoella wrote in a tweet from seven years ago.
"'Why are these clothes so expensive' because they're designer you tramp, that there in your hand is a dress worth over £2000. Haha" she said in another.
This resurfacing of the tweets has prompted many other YouTubers to trawl back through their own Twitter history, deleting any tweets that could be incriminating.
The scandal comes just after Zoella landed herself in hot water over her £50 advent calendar, which has just 12 windows.
She's not the only high profile individual to get in trouble over old tweets recently though - the newly appointed editor of Gay Times Josh Rivers has apologised after a series of anti-semitic, sexist and racist tweets emerged.
"I wonder if they cast that guy as 'The Jew' because of that f***ing ridiculously larger honker of a nose. It must be prosthetic. Must be," he wrote in one tweet.
"I've just seen a girl in the tightest white tank & lord help me if she's not pregnant, she should be killed. #gross" he said in another.
Rivers has now been fired from Gay Times.
Join our new commenting forum
Join thought-provoking conversations, follow other Independent readers and see their replies