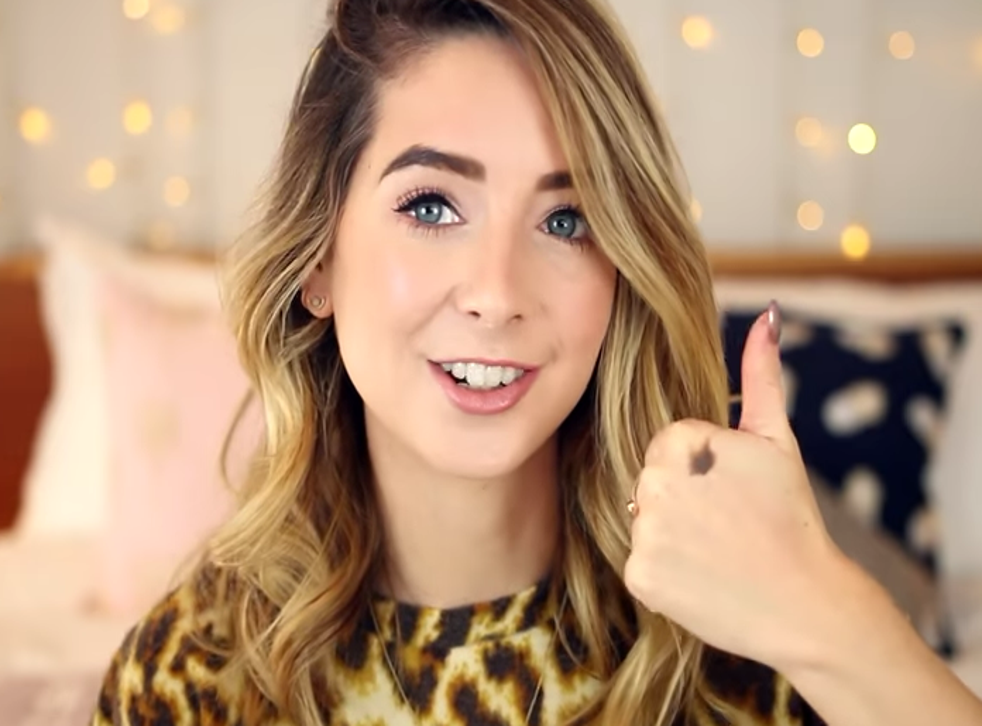 YouTube star Zoella attends weekly therapy and takes 'digital detoxes' to deal with her anxiety
The internet sensation has a new book coming out in October
It may seem like the dream job, but according to YouTube sensation and multi-millionaire Zoella, life in the social media spotlight isn't always easy.
The 28-year-old vlogger recently revealed her life away from the cameras is not always what it seems as she opened up about her struggles with anxiety disorder in a new interview with Glamour Magazine.
Discussing the extent of her struggles with anxiety, which she has shared with fans before, Zoella - real name Zoe Sugg - revealed that she attends weekly therapy sessions and takes "digital detoxes."
Her honesty also extends to her YouTube channel where the vlogger filmed herself mid-panic attack to bring awareness to the issue.
But as one of the most famous and successful YouTube stars, a title she has held for the past nine years, Zoella has had to develop a thick skin to deal with the negativity that can come with a following of 17 million subscribers.
"There are definitely times where I've thought, 'Wow, I don't know if this is worth it,'" the YouTube star revealed to Glamour regarding her career, which reportedly makes her £50,000 a month.
She said: "In situations where eight years ago I might've completely crumbled, I see things differently now."
And the star seems to be thriving. In addition to a net worth of £2.5m and the release of her first book scheduled for October 2018, the star and her boyfriend, Alfie Deyes, who is equally famous, moved into a new home in Brighton recently.
Zoella has also managed to turn her internet fame into a brand - which includes clothing, homeware, books and a beauty brand.
However, Zoella said she would be "lying" if she said it wasn't difficult - and believes she is still far from completely unravelling the mental health issues she has been battling since she was 14.
Zoella's entire interview can be found in the newest issue of Glamour which hits newsstands this week.
Join our new commenting forum
Join thought-provoking conversations, follow other Independent readers and see their replies