5 painless ways to cut your spending
From government department bills to our own weekly shop, the next decade is set for even greater squeezes on spending. But that doesn't mean cutting back needs to be painful.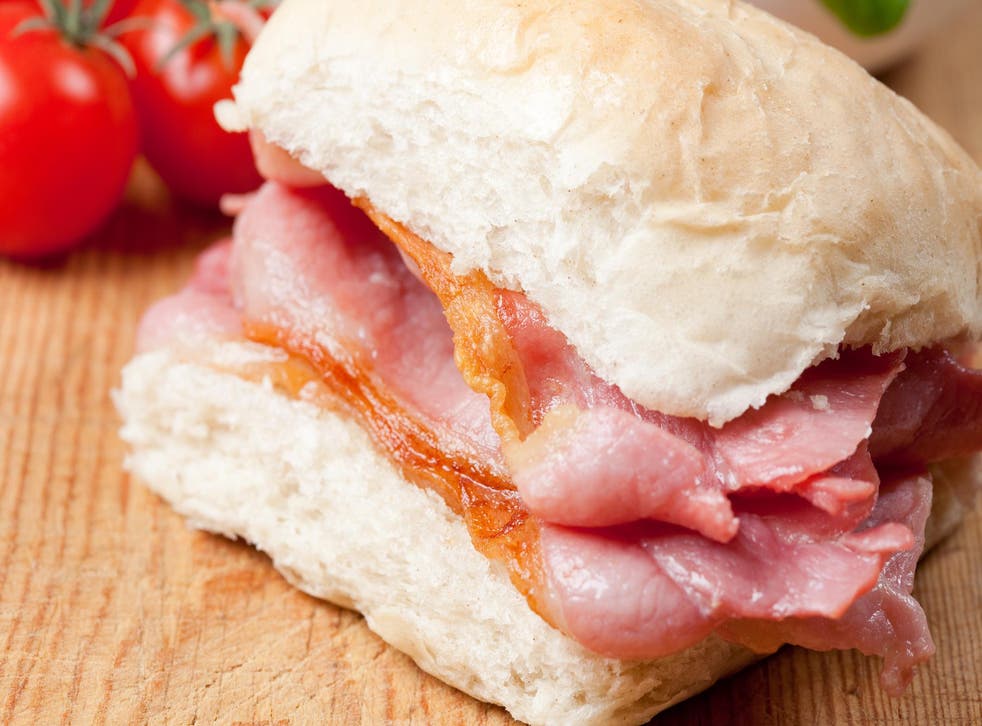 When the nation's most august economic think tank warns of years of tax rises and cost saving measures, as the Institute for Fiscal Studies did this week, it's time to take note.
The message that austerity would extend 'well into the 2020s' was firmly aimed at Government and businesses. But with warnings of 40 per cent cuts to major government departments, including Justice, culture, environment and others over the coming decade, and NHS funding that may keep up with inflation but won't keep up with population growth, one option will be to pass more costs as well as taxes onto individual residents.
Not that we're exactly rolling in it. Creeping inflation and 'the biggest squeeze on wages in 70 years' thanks to the effects of Brexit – another IFS analysis – as well as the ticking time bomb that is our growing mountain of unsecured debt all mean we'll probably need to find more cash from the same income to cover everyday expenses over the coming years.
It already sounds like hard work, but here, to cheer you up a bit, are our top pain-free ways to cut your spending without really noticing.
Zombie nation
Let's start with the one that needs almost no effort - not even getting off the sofa. Spring cleaning your current account and credit cards by stopping contracts, subscriptions, direct debits, memberships and standing orders you no longer use should be top of the list. On average, Gocompare.com reckons the average spender could save £30 a month or £360 a year by being ruthless with magazine, TV, film, satellite and app subscriptions, wine club memberships and the like that aren't doing them any favours.
But the savings could be far higher with 14 per cent of Brits forking out more than £50 a month unnecessarily and 6 per cent paying £100 or more for unnecessary items.
Charity donations, particularly ones paid by direct debit, should be carefully reviewed too.
Typical saving: £360 a year.
Coffee republic
Nor are we simply talking about the virtual 'benefits' we're forking out for. Cutting back on everything from unwanted snacks and unopened ready meals to that extra drink after work could save thousands over a year without you really noticing the effort.
Takeaway coffee and work lunches are the biggest culprits – yes, even the meal deals - and making your own, though, granted, it takes a bit more organisation would cut out roughly £10 of spending a day.
If you're a takeaway breakfast person too, that's another £3.50 every time – around £910 annually. In other words, resisting the bacon butty and making your own breakfast everyday could pull back enough cash for a holiday.
Typical saving: £2,300 a year.
Shop smart
Regular as clockwork, millions of us head to the supermarket on a weekly, even daily basis to stock up the cupboards, fridge and freezer. They are temples of spending, employing some of the cleverest ways to part us with our cash, including placing the items with the biggest profit margin at eye-height (including children's eye-height), and purposefully making like-for-like price comparisons difficult.
But the best way to avoid all that is by getting into one simple habit – writing a list and sticking to it. Sounds obvious, but failing to do so could add between 20 and 30 per cent to the cost of your basket thanks to impulse buys.
Strategically timing your shopping could save thousands over a typical year as shops discount products at the end or beginning of a shopping day or week. Try to shop late on a Sunday afternoon or weekday evening as most supermarkets discount items approaching the end of their shelf life according to a predictable daily and weekly timetable – it's worth learning what your local's is. ('Best before' can still be eaten, often for days, after that date!)
(For big ticket items always, always buy out of season – including cars in December, gym equipment in August, property in November, and gym memberships about now.)
Typical saving: £1,560 a year. (25 per cent of the average £120 a week household food bill, based on a family of four.)
Switch
Finally, we are realising the value and relative ease of switching our major financial products, with just under 60 per cent of us moving one or more of our top 10 financial agreements elsewhere last year. Collectively they saved around £5.5bn a year from the big three switches alone – energy, car and home insurance.
But that still leaves more than four in ten people paying unnecessarily high fees and other costs and more than a fifth of the UK population has never switched a thing, Gocompare.com warns.
It's time to look again at how much you're paying for insurance, energy, broadband, mobile contracts, savings accounts, current accounts, credit card, landline and your mortgage.
Typical saving: £554 a year (On car insurance, home cover and energy bills alone.)
Know your numbers
Lastly, there's the change that could take no effort at all, especially if you've done the other four. Research from Royal London suggests that just knowing what you're spending and on what makes consumers more likely to be naturally smarter about that spending.
When they asked a sample of their customers to simply monitor their spending with a budgeting app or good old pen and paper for three months, they noticed striking changes in behaviour that lead to significant savings, including cycling to work rather than taking public transport, giving up smoking and switching to a cheaper supermarket.
With around 21m people currently relying on less than £500 in savings for overspending or emergencies, by the end of the trial, participants reported having up to £300 available from their monthly income without having to dip into savings or cut back elsewhere to cover unexpected costs.
Typical saving: the possibilities are endless.

Join our new commenting forum
Join thought-provoking conversations, follow other Independent readers and see their replies