59% of disabled people 'say living costs making them feel financially unstable'
One in eight disabled people said they had contacted debt advice charities about money worries in the previous 12 months, according to Creditspring.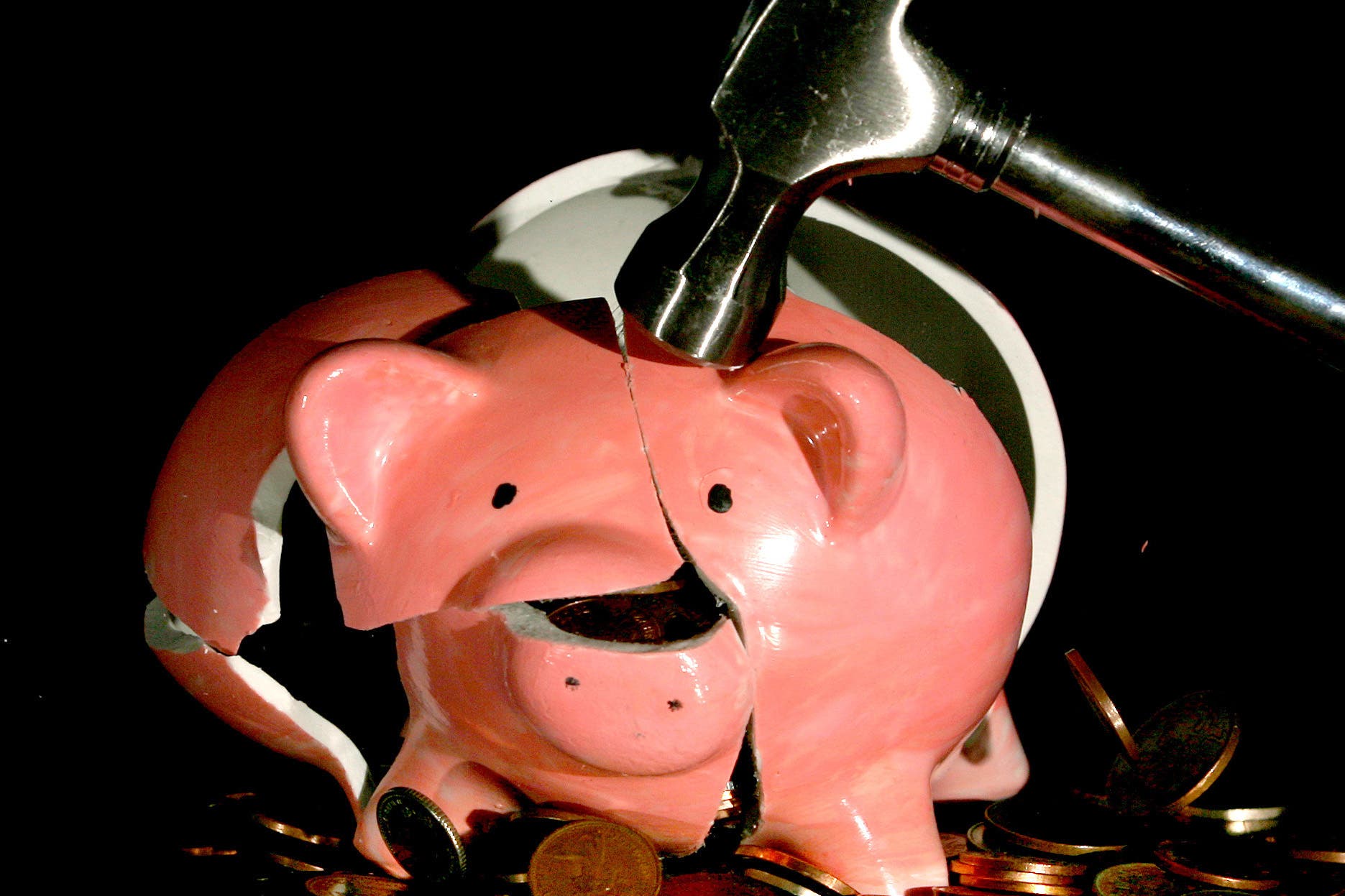 More than half (59%) of people with disabilities say living costs are making them feel financially unstable, according to a survey.
This is higher than the half (50%) of UK adults surveyed across the UK generally who feel this way.
One in eight (12%) disabled people said they had contacted debt advice charities about money worries in the previous 12 months, jumping to nearly three in 10 (29%) among those aged 18 to 24.
One in six (15%) disabled people said they have turned to high-cost loans after being rejected from mainstream lenders.
The research was carried out by Opinium on behalf of lender Creditspring.
Commenting on the findings, Richard Lane, director of external affairs at StepChange debt charity, said: "At StepChange we consider all of our clients to be financially vulnerable, however, over half of our clients have at least one additional vulnerability, which can include physical health conditions, mental health conditions, learning disabilities, sight or hearing difficulties.
"Our data shows that at the point of seeking debt advice from StepChange, clients with additional vulnerabilities are often struggling to keep up with everyday essential spending and are more likely to have a negative budget, where monthly expenditure is greater than monthly income after proceeding through the charity's debt and budgeting advice process.
"The FCA (Financial Conduct Authority) has set out its expectations of firms in treating customers with additional vulnerabilities fairly, making sure they are proactively achieving good outcomes for customers and signposting to free debt advice and other sources of specialist support.
"With the cost-of-living crisis continuing to burden household finances, and the winter months just around the corner, it's vital that firms are committed to treating vulnerable customers with empathy and acting with their best interests at heart."
Louise Rubin, head of policy and campaigns at disability equality charity Scope, said: "These findings are alarming and show disabled people are being hit hardest by the rampant costs of essentials.
"Life costs a lot more when you're disabled, and we know that disabled people use more energy to stay warm or charge vital equipment like wheelchairs."
Alex Massey, head of campaigning, policy and public affairs at the Motor Neurone Disease (MND) Association said: "People living with and affected by MND are having to make impossible choices between using essential equipment and facing costs they cannot afford.
"Winter is looming, and we're adamant that people with MND shouldn't spend precious time worrying about whether to eat, heat their home or turn on vital equipment."
Neil Kadagathur, co-founder and chief executive of Creditspring, said: "As we approach another winter of high energy costs, many disabled people are hugely concerned about how they will juggle their finances."
Opinium surveyed 1,000 adults with disabilities and 2,000 adults across the UK population generally, in June and July.
Here are some tips from consumer rights expert Martyn James for dealing with credit:
– If you are considering using interest-free, buy now pay later products, consider any potential charges if something unexpected were to happen and you could not afford a monthly payment.
–  When shopping around for the best credit deal, always look at what you will pay in total. Be wary if this is not provided.
– In general, the longer you take to repay the loan, the more you could pay in interest. However, it may be better to agree affordable repayment amounts over time, rather than short-term borrowing which could incur additional charges and debit interest for missed payments. Individual circumstances vary, so be realistic about how much you can repay and build in some wriggle room in case of emergencies.
– Withdrawing cash on a credit card can be a red flag to lenders that you are struggling financially. Also, check your monthly statements for "inactivity" fees if you're keeping the card in a drawer for emergencies and rarely using it.