How to spot signs of economic abuse
An awareness campaign from the Co-operative Bank and Refuge urges all of us to pay closer attention to potential victims as nine million people across the UK reveal they suffer economic abuse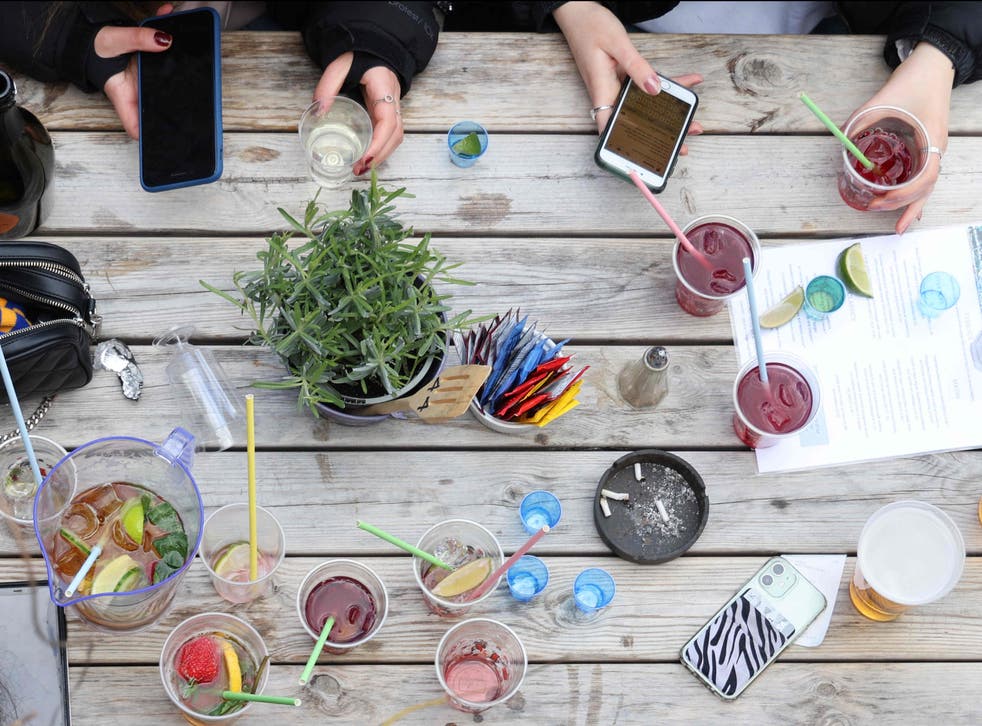 Everyone has a friend who is sometimes short of cash and never buys a round, but could you differentiate between a slightly forgetful mate and someone who isn't allowed out of the house with their own money?
Almost nine million people in the UK have experienced economic abuse, but if you suspect a friend or relative is a victim, how can you help without making things worse?
Economic abuse, which is often confused with financial abuse, takes many forms, and it's not always easy to identify a victim or to help them.
As the UK reopens and we start to see people again a year after the first lockdown began, an awareness campaign from the Co-operative Bank and Refuge shines a light on the issue.
Financial abuse is defined as controlling finances, stealing money or coercing another person into debt. Economic abuse also includes restricting, exploiting or sabotaging other resources such as housing, food, property, transport and employment.
Around 16 per cent of UK adults, or 8.7 million, said they have experienced economic abuse from either a current or a former partner.
But the issue is likely to be far more widespread, as 39 per cent of people said they had experienced behaviours associated with economic abuse but didn't think they were a victim, according to research from the two organisations, which involved interviews with survivors of economic abuse and surveys of more than 4,000 adults.  
The past year has only made the situation worse, as is the case with all forms of abuse, and for around 1.6 million people economic abuse started during the coronavirus pandemic.
Of those, 35 per cent said it had begun because a partner had seen their salary drop because of lockdown. 
This kind of abuse has many different consequences, but one is that victims are forced to build up debt and see their credit score drop. Survivors who find themselves in debt owe an average of £3,272. However, a quarter say they have debts of more than £5,000 because of the abuse.
Economic abuse rarely happens in isolation and 85 per cent of people who experienced it said they have also experienced other forms of domestic abuse, including physical, sexual and emotional abuse.
But if you suspect a friend or relative is a victim, how can you help and what is the best way to do so without making the situation worse?
There are some common signs to look out for in victims of economic abuse. These include a person often not having enough money; there being a conflict with joint finances, such as one person controlling a couple's money; or shopping habits including always using cash or not being able to buy something without a partner's permission.
Changes in someone's working life, such as leaving a job they enjoyed – or if they suddenly stop socialising and seeing friends, their appearance changes, or they become overly anxious – all these can be warning signs of economic abuse. The organisation Surviving Economic Abuse (SEA) has a full guide for what to look out for and how to help.
If you notice any of these signs, it can be hard to address the issue, but there are some simple ways you can do this. Firstly, SEA says you should try and express concern and reassure the person that they are not alone and there is help available. It's also important to take the time to listen to them without forcing them into anything and to provide practical help, such as a spare room or household essentials.
There are also several organisations including the National Domestic Abuse Helpline which can be accessed on 0808 2000 247 (you can find a full list on the Refuge website), that can provide help. SEA advises giving the person access to these organisations so they can contact them, either by phone or online.   
The Co-op and Refuge published their first study into economic abuse in 2015. Following the report, a voluntary code of conduct was created to help financial institutions recognise the signs of economic abuse and to help victims. The organisations are now calling for more to be done to help victims.
"Domestic abuse is not limited to physical violence and it's important that the response to abuse recognises this, and that the financial sector knows how to spot the signs of economic abuse – which can be the restriction of a person's income, misuse of joint or personal funds, control of spending, incurring debts on a person's behalf without consent," says Lisa King, director of communications for Refuge.
"Refuge is now calling on the financial sector to do more to support women experiencing this form of abuse. Ensuring women and the banking industry know the signs of economic abuse is central to this."
Register for free to continue reading
Registration is a free and easy way to support our truly independent journalism
By registering, you will also enjoy limited access to Premium articles, exclusive newsletters, commenting, and virtual events with our leading journalists
Already have an account? sign in
Register for free to continue reading
Registration is a free and easy way to support our truly independent journalism
By registering, you will also enjoy limited access to Premium articles, exclusive newsletters, commenting, and virtual events with our leading journalists
Already have an account? sign in
Join our new commenting forum
Join thought-provoking conversations, follow other Independent readers and see their replies