When a brand collapses, what happens to its gift cards?
Why do we use our money to buy credit that's more restrictive than actual money?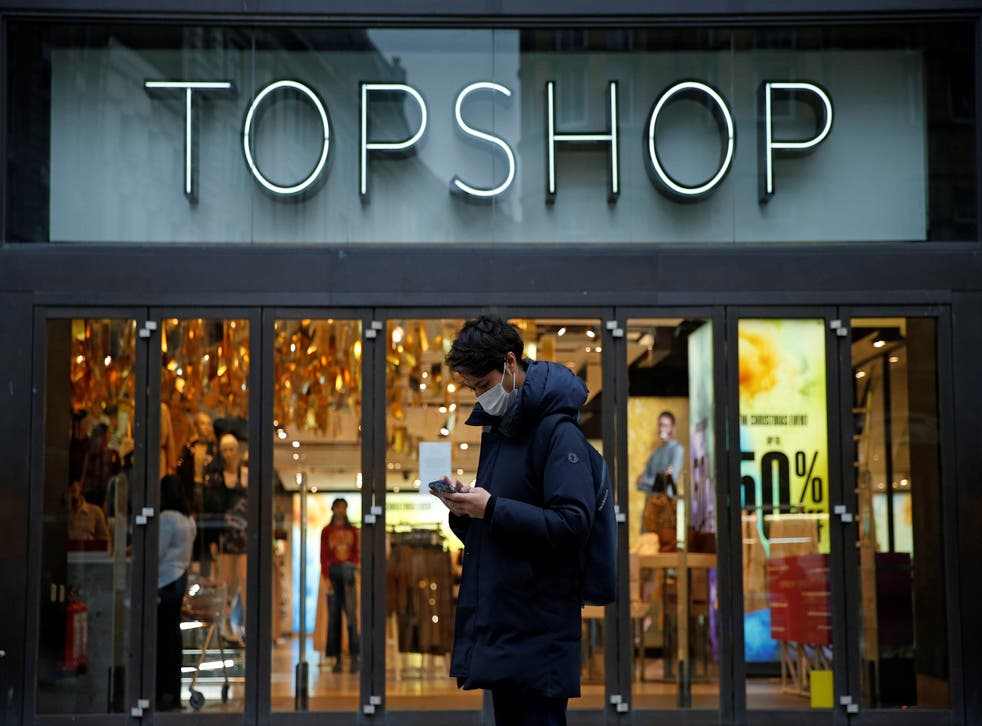 Quite a few Christmases ago I had a holiday job stuffing vouchers into Christmas cards.
People would order gift vouchers for their loved ones and we'd shove them into cards and moodily write the loving messages in a barely legible scrawl.
"Choose something nice, love Auntie Pat." "Thought you would enjoy using these in the sales, love from Grandad x."
The closer we got to Christmas, the longer our days became and the grumpier we got, arguing over who got to sit at the one warm desk next to the electric fire.
But the messages in the cards were all very similar – the givers wanted their gifts to be about choice and they clearly wanted their presents to feel more personal than just cash.
Yet as Arcadia plunges into administration and Debenhams ceases trading, it's a reminder that vouchers are much more restrictive than cash. If retailers go under then anyone with a gift card could simply end up as another creditor.
Worst of all, the recipient can receive them but forget to use them before they expire, or be prevented from using them by sickness or, say, a global pandemic.
Research by Which? shows that UK shoppers lost an estimated £97.7m through expired vouchers because businesses were closed due to the Covid crisis.
And, while cash is managed by your bank or by the notes in your wallet, vouchers are managed by the relevant retailer. In the last few days, shoppers who tried to use Currys PC World gift cards in the Black Friday sales were struck by issues where their orders failed to process and their funds were wiped.
MoneySavingExpert.com questioned the retailer about the issues and was told that shoppers who lost funds from their gift cards would have them returned "as soon as possible" but it highlights yet again that vouchers are more restrictive than cash.
What about my Topshop vouchers?
If you have Arcadia vouchers, which can be used in Topshop, Topman, Burton, Dorothy Perkins, Evans, Wallis, Miss Selfridge and Outfit, then you need to know what might happen next.
Legally, when a business goes into administration it can decide to stop accepting any vouchers or gift cards – and anyone holding one simply joins the queue of creditors. That often means not getting any money back at all.
This can also be an issue for anyone hoping to return items. If you need to take something back then it's a good idea to do so as soon as possible. If you are not able to get a cash refund then it's safer to exchange it rather than leave with a credit note, because again, if the retailer enters administration then those credit notes may not be honoured.
For now, Arcadia is continuing to accept vouchers and credit notes. Debenhams will continue to accept vouchers and process returns but it is sensible to make any purchases sooner rather than later.
The unstoppable growth of gift cards
It's pretty undeniable that people like to give vouchers and gift cards for Christmas. Last year the UK spent just under £7bn on gift cards, vouchers and e-gift codes, according to analysis carried out by the Gift Card & Voucher Association (GCVA) and GlobalData.
At least £4.65bn of that was from shoppers buying cards or sometimes receiving them through work programmes; the rest was accounted for by vouchers issued as rewards or incentives.
Most of these were also vouchers that could only be used with one retailer. "The traditional single store retail gift continues to reign supreme, representing just over 60 per cent of total gift card purchasing expenditure (£2.8bn) in 2019," according to the report.
GlobalData forecasts that the voucher market will grow and predicts it will reach £8.71bn by 2025.
It's quite likely that the Covid crisis will speed that change: research from the GCVA showed that in the first lockdown gift cards outsold physical gifts as shoppers struggled to make their normal purchases.
'Not for the bottom drawer'
A spokesperson for GCVA said: "When it comes to spending, our advice to consumers is to always use gift cards when they receive them, to ensure that the card can be enjoyed before the expiry date – and particularly in these turbulent times.
"After all, gift cards are not a product for the bottom drawer – they are there to be spent, they don't earn interest and the benefit is to get maximum bang for your buck by using it as soon as you can."
Certainly, there's no denying the popularity of gift cards, vouchers and digital gift cards, despite the restrictions. Many shoppers seem to think they are more personal and perhaps more likely to be spent on an actual treat or gift than straightforward cash.
So if you do decide to gift someone vouchers this year then it is worth considering how best to protect the value of the cards.
Buying vouchers that can be spent across the wider high street rather than in one specific store gives the recipient greater choice but also makes it less risky that a single retailer will go under and take your present down with them.
You can also highlight the limitations of the card when you give it – okay, it's not very festive but it will focus their minds. "Don't forget to spend these before they expire in XYZ" might just stop the recipient putting them in a drawer and forgetting them.
Supporting business
It's important for shoppers to understand the limitations of gift vouchers and the risks involved. But this is an unusual year, with the virus situation leaving many small businesses struggling to survive. That can make a voucher an even riskier choice of gift as there's a greater chance that the business will go under.
However, some people are making a conscious effort to support their local independent shops by buying gift cards and vouchers now, that they will then use once we are through this crisis.
That can be a way to help small companies survive this harsh Covid winter, which is admirable. Just make sure you fully understand and can afford the risks.
Join our new commenting forum
Join thought-provoking conversations, follow other Independent readers and see their replies