Average two-year fixed mortgage rate close to surpassing post-mini-budget peak
The typical two-year fixed-rate residential mortgage on the market has reached 6.63%, Moneyfactscompare.co.uk said.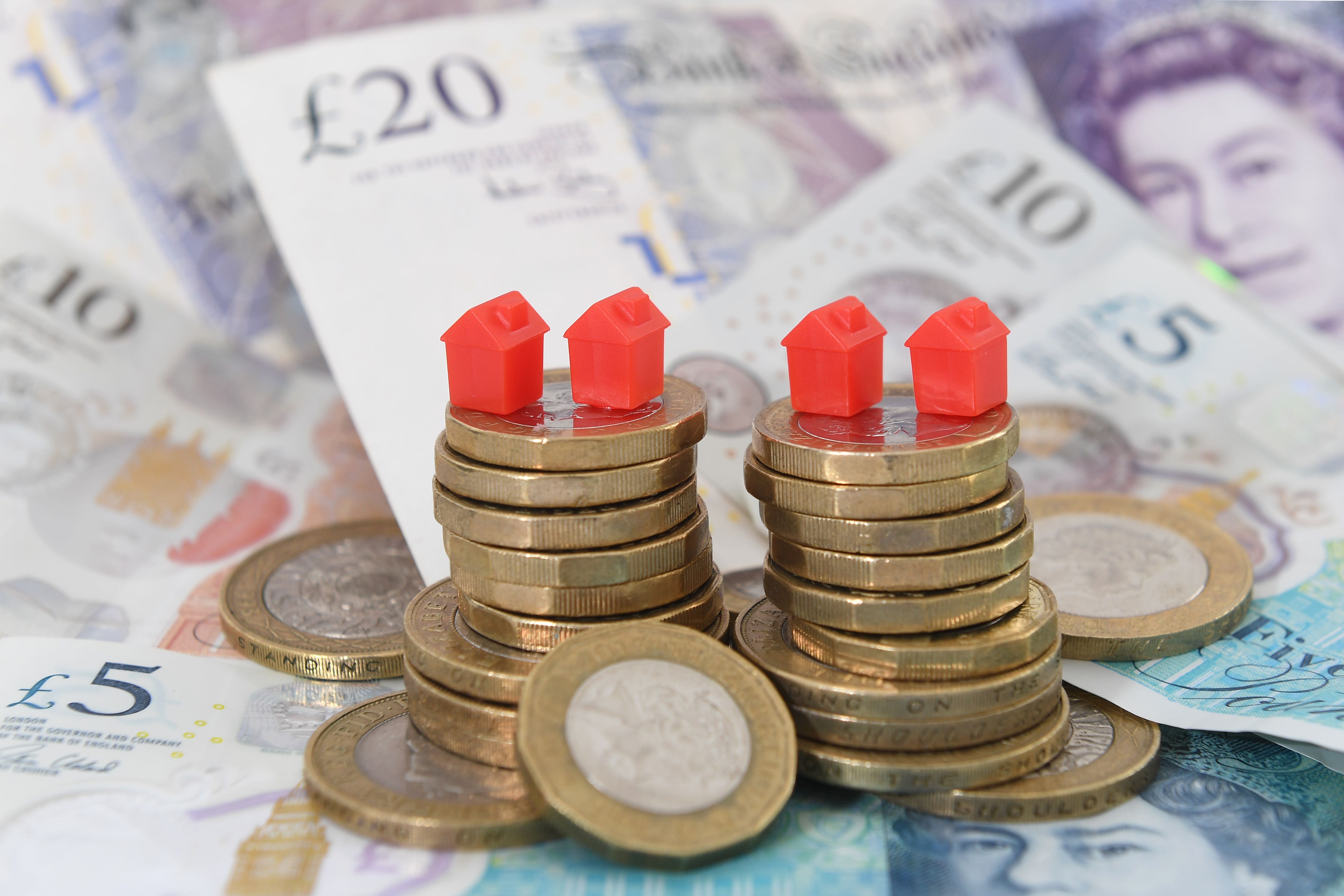 The average two-year fixed-rate homeowner mortgage rate is close to surpassing the highest levels seen last autumn, during the aftermath of the mini-budget, according to a financial information website.
The typical two-year fixed-rate residential mortgage on the market reached 6.63% on Monday, Moneyfactscompare.co.uk said.
On October 20 2022, the average two-year fixed-rate mortgage hit a peak of 6.65%, amid the market volatility which followed September's mini-budget.
The average five-year fixed-rate homeowner mortgage also peaked at 6.51% on that date, according to Moneyfactscompare.co.uk.
Mortgage rates later settled down, but then started to rise once more amid expectations that interest rates will be higher for longer as the Bank of England tries to subdue stubbornly high inflation.
Average two and five-year fixed-rate mortgages recently jumped back over the 6% mark.
The Bank of England uses base rate rises as a tool to try to subdue inflation and the base rate is currently sitting at 5%, following 13 rises in a row.
Moneyfacts' figures also show that the average five-year residential mortgage on Monday morning had a rate of 6.13%.
The website took the full range of mortgage deposit sizes into account.
Rachel Springall, a finance expert at Moneyfactscompare.co.uk, said lenders made various rate rises across the mortgage market last week and withdrew some deals.
She said: "The outlook for mortgage rates appears to be leaning to more rate rises, particularly as swap rates (which lenders use to price their mortgages) remain volatile.
"Rising rates may well worry borrowers who are coming off fixed-rate deals, such as those who locked into a rate below 3% two years ago.
"It is still vital for borrowers to seek advice on what moves to make, but if they have some time left on their low-rate fixed mortgage, it's wise to consider increasing their repayments to reduce the term of their deal."
Borrowers considering making mortgage overpayments should carefully weigh up the benefits and potential drawbacks, as individual circumstances will vary.
Around 2.4 million fixed-rate mortgages are due to end between now and the end of 2024, according to figures from trade association UK Finance.
Chancellor Jeremy Hunt recently held a summit with mortgage lenders and a new mortgage charter was agreed to support those who are struggling.
Lenders will be able to offer borrowers a switch to interest-only payments for six months, and an extension to their mortgage term to reduce their monthly payments, with the option to switch back within six months.
Both options can now be offered without an affordability check.
A borrower will not be forced to leave their home without their consent unless in exceptional circumstances, in less than a year from their first missed payment.
The Financial Conduct Authority (FCA) has moved quickly to make rulebook changes.
Sheldon Mills, executive director for consumers and competition at the FCA, has urged homeowners who are struggling with their mortgage, or believe they might have difficulties, to speak to their lender.
Mr Mills recently said: "If you can keep up with your mortgage payments, you should, as changing your contract could lead to higher payments down the line.
"But if you are worried about making your payments, contact your lender as soon as possible as they have a range of options to help.
"Regulation cannot stop rates from rising, but the wider measures we've put in place over the past decade will make sure people get the support they need, when they need it."
A new consumer duty, which takes effect at the end of July, will also compel lenders to offer support that meets a customer's individual needs, communicate clearly with people about their options and provide decent customer service.