Beat the Brexit effect on holiday cash
The pound is no pillar of strength right now, but with holiday season upon us you can still secure a better deal on your Continental spending.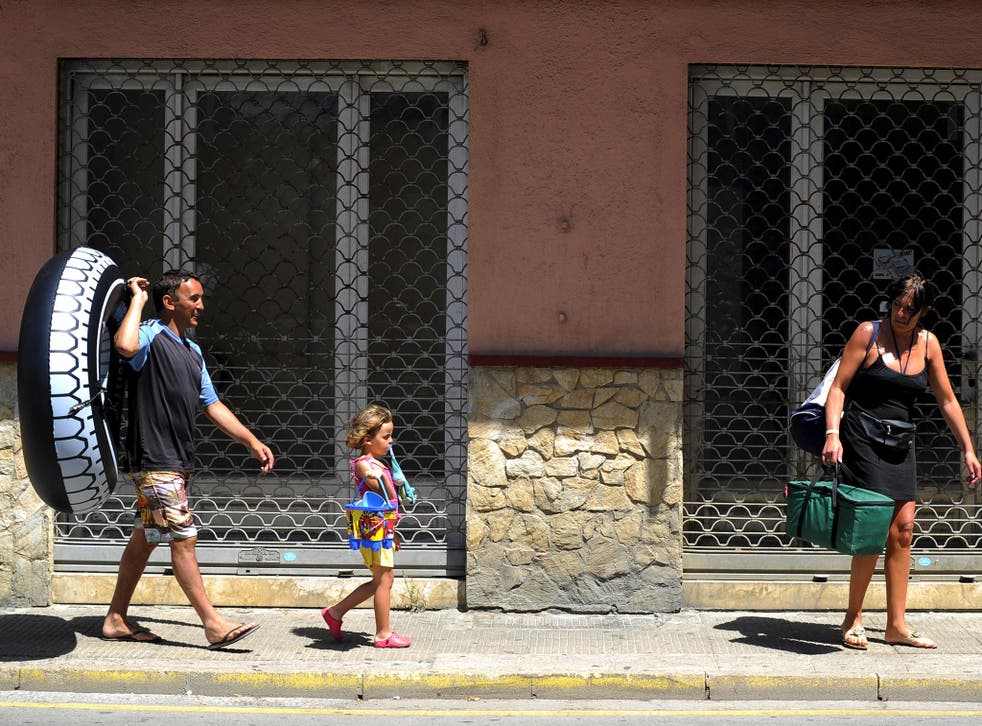 Whether you think Brexit is a bold march to a brighter future or an economic and diplomatic disaster, one thing is undeniable – it has affected the pound.
And that drives up the cost of both travel and spending money, adding a considerable amount to the average UK holiday this year.
Research from M&S Bank shows that holidaymakers will pay an average of 6% more this year compared to last Easter, and that's a trend that is likely to continue into the summer as the Brexit negotiations rumble on and clock ticks down.
Liam O'Hara, Head of Network and Bureaux at M&S Bank said: "The cost for a family getaway this Easter has risen by over £180 this year, partly due to the weakening of the pound against other currencies like the euro, where it has lost around 8.5% of its value."
If you have already booked your Easter or summer travel then there isn't a lot you can do about the extra cost. However, it is not too late to get a better deal on your spending money.
Better spending
The value of the pound is bound to continue fluctuating depending on how well negotiations with the EU appear to be going at any one time, so it's important to take control of your spending money.
Ian Strafford-Taylor, CEO of travel money company FairFX, says: "Unfortunately, the Brexit saga has weighed heavily on the strength of the pound, particularly as we enjoyed such good exchange rates the previous summer.
"The market responds negatively to any political and economic uncertainty and, as Brexit is currently still a leap into the unknown, this is what has driven down the strength of the pound.
"We are starting to see people becoming increasingly aware of currency and how much they get for their money abroad. Savvy consumers must monitor rates and act when the pound improves so they're getting the most for their money – a free currency tracker will do this for you.
"You can also get more bang for your buck by considering alternative destinations where the pound is performing better and know the pitfalls to avoid when it comes to bad rates and hidden fees."
Here are his top tips for getting more spending power for your holiday money
Getting more for your money
There are several apps and websites that will allow you to monitor rates and receive alerts when they improve so that you can buy your currency at the optimum time.
No one has a crystal ball and it's impossible to know whether the pound will strengthen or weaken. That means it can make sense to buy your currency simply when you're happy with the rate on offer. That way you won't get caught out later if rates fall.
If you want to get the most currency for your pounds then you need to plan ahead. Exchange rates at the airport can be as much as 10% more expensive, meaning you lose £100 of cash for every £1,000 you change. Buy in advance or even see if you can order online and collect at the airport – you could easily save the price of a family meal out.
Stay alert when spending abroad
If the restaurant or retailer offers to convert the price into pounds be very cautious. They will choose their own exchange rate and you could find yourself worse off as a result.
It is good to have cards with you on holiday as a back-up, but find out what transaction and cash machine charges there are before you go. You should also find out what exchange rate you would be forced to use – the wrong card can be very costly. Pre-paid currency cards can be a good way to enjoy the security of plastic without the extra expense.
Happy holidays
If you have not yet booked your break then there is still time to find the best value and save hundreds of pounds, potentially even thousands, on travel and spending.
The destination you choose can make a big difference to the amount you will pay without requiring you to skimp on the quality of the resort. In fact, choosing an affordable destination can mean it's possible to upgrade the break compared to more expensive holidays.
For example, M&S Bank surveyed the cost of a family break in 10 of the most popular destinations and found that Andalucia in Spain is the most affordable destination, with an average family holiday this year costing £1,964 compared to an average holiday cost of £3,270.
That means a family traveling there for a week's holiday could upgrade to business class flights, four star accommodation and a seven-day attraction pass, and still spend less than the average.
Malta, Crete in Greece and Madeira in Portugal all came in below the average cost, although all were 6% or more up on an identical break in 2016.
It seems likely that more people than ever will be staying at home this year and hoping for sunshine.
Register for free to continue reading
Registration is a free and easy way to support our truly independent journalism
By registering, you will also enjoy limited access to Premium articles, exclusive newsletters, commenting, and virtual events with our leading journalists
Already have an account? sign in
Register for free to continue reading
Registration is a free and easy way to support our truly independent journalism
By registering, you will also enjoy limited access to Premium articles, exclusive newsletters, commenting, and virtual events with our leading journalists
Already have an account? sign in
Join our new commenting forum
Join thought-provoking conversations, follow other Independent readers and see their replies