Blended families face growing inheritance nightmare
A growing number of families are challenging their parents' wills, as 'blended families' risk disintegration under the financial strain.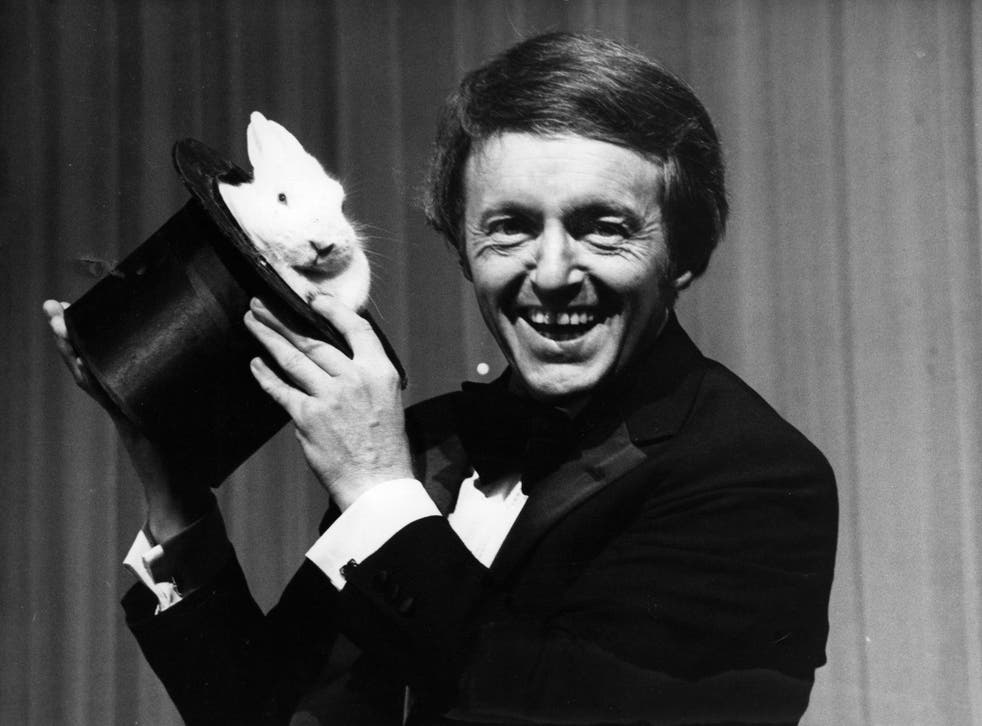 News of yet another high-profile family fallout over money highlights the unique strains on so-called "blended families" – households made up of different families brought together by new relationships – when it comes to cash.
A range of claims by the son of late celebrity magician Paul Daniels over the value and use of his father's estate have been splashed across the red-tops this week, but with a growing numbers of families comprising complex histories, contested wills and expensive legal battles aren't the excuslive domain of the famous anymore, experts are now warning.
First families first?
It is no surprise that money can be the spark that sends entire families up in flames. It is increasingly common for parents to continue providing for their children into adulthood, via the "Bank of Mum and Dad". But what if that is actually the Bank of Mum and Step-Dad and he is less keen to funnel money towards his partner's children from a previous relationship?
And if a parent has children with several partners then the difficulties of managing their finances can rapidly multiply as finances become stretched.
Zoe Bloom, family lawyer at Keystone Law, says: "There's a concept that's often touted of 'first families first' but ultimately all the children need to be provided for and sometimes there must be an adjustment to earlier agreements to enable such provision.
"It's also extremely common for the recipient parent of subsequent families to base their expectation of settlement on the provision made for earlier families. This can cause untold difficulties and resentment when, for example, provision has been made for school fees for the children of the first family but become unaffordable for later children."
Jo Carr-West, partner in the family department of Hunters Solicitors, warns that raising children from a previous relationship can also cause tensions with a new partner. "Financially supporting a family from a previous relationship is often a source of conflict during the course of a relationship, a problem that many blended families struggle with.
"Furthermore, if the new relationship breaks down it can cause resentment that there is less money for the second family. Tensions may further grow if previous partners perceive that their children might not have the same things as the other family; examples include holidays, school fees, expensive hobbies, etc. Being seen to prioritise one partner and set of children over the other can often cause acrimonious feelings in both past and current relationships."
That acrimony can really kick off when a parent dies, if their will is not seen as even-handed. In a time of considerable distress, money can be seen as a sign of parental affection and any anger can quickly spill into feuds and legal challenges.
Your will be done
Even if a parent has successfully navigated the intricacies of being financially even-handed during their life, they could inadvertently leave their loved ones' heartache after their death. Even the most nuclear of families can implode following the death of a parent if the will does not contain what all the offspring expected.
And when there are children from different relationships and step-children too, there are many more opportunities for strife. This is resulting in increasing numbers of challenges to wills.
Sally Pike, family lawyer at the firm Coffin Mew, explains: "The dispute between Paul Daniels's son and Debbie McGee about being left out of his celebrity father's will is not just restricted to the rich and famous. As people are living longer and therefore having second and sometimes third (or more) marriages, and children from those different relationships, the challenges to wills have increased."
She advises anyone writing their will to leave a clear record of their decisions, including the reasons for excluding any family members to avoid the risk of the will being challenged. However, spouses, partners, exes and dependents may be able to apply to the courts for financial provision if they feel the will hasn't properly provided for them.
"It's an emotional and complex area of law," Ms Pike says, "and I always advise people to think really carefully before proceeding. Once someone raises even the prospect of disputing the will, it immediately sets families against each other at a time when they are already distressed by the loss of a loved one."
Her belief that litigation should not be entered into lightly is echoed by other lawyers. Ms Carr-West says: "Litigation over a disputed estate is expensive, and can be more bitter than any hostile divorce. The problems can be more acute in a blended family.
"The best way to guard against a family falling out over an inheritance is to make sure that you have an up-to-date and properly drafted will that has been carefully thought through. If there is a blended family, it can help to avoid problems later if the will is as even handed between them as possible."
It doesn't matter about the shape or make-up of a family: money and support can seem intricately bound up with affection and value – even when that's not the case. Whether it's support for dependent children, help for adult children or the provisions of a will, parents with multiple offspring and a new partner need to tread extra carefully or risk causing a rift their children never overcome.
Register for free to continue reading
Registration is a free and easy way to support our truly independent journalism
By registering, you will also enjoy limited access to Premium articles, exclusive newsletters, commenting, and virtual events with our leading journalists
Already have an account? sign in
Register for free to continue reading
Registration is a free and easy way to support our truly independent journalism
By registering, you will also enjoy limited access to Premium articles, exclusive newsletters, commenting, and virtual events with our leading journalists
Already have an account? sign in
Join our new commenting forum
Join thought-provoking conversations, follow other Independent readers and see their replies