Finding the right broadband provider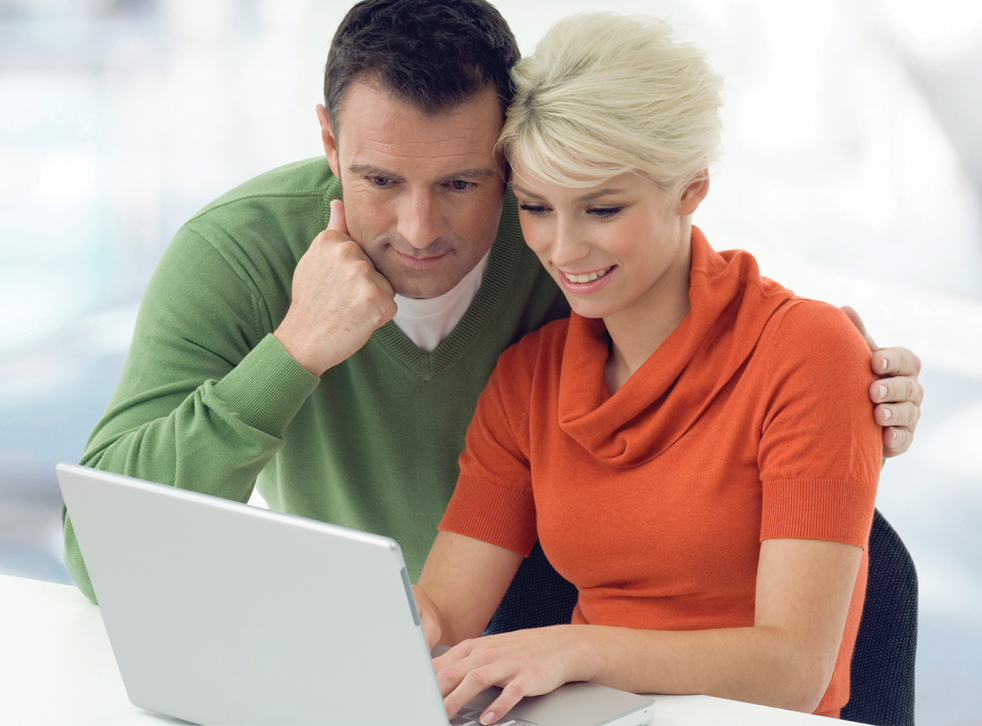 Choosing a broadband provider can be difficult. With so many different options and offers, how do you ever know if you're getting a good deal? There are six key things to bear in mind – get these right and you'll end up with a package that suits you.
You need to think about:
Landline connection
Length of contract
Usage limits
Connection speed
Family access
Landline connection
Yes
Ask yourself: do you need a landline or not? Do you already have an active one? If you answered yes to both questions, then you should consider getting broadband the traditional way – through a phone line connection.
Receiving broadband via ADSL, which is a term used to describe the aforementioned phone line connection, will give you faster Internet and a higher download limit other types of broadband, for instance mobile or satellite.
It's worth noting that if you do not have an existing landline, installation can cost around £125, while monthly line rental bills can be as high as £15 a month before you've even begun to pay for your broadband subscription. Cancellation fees also exist if you end up changing your mind.
Most popular UK ADSL broadband providers: BT, Sky, TalkTalk, Plusnet, John Lewis Broadband.
No
Having said that, if your broadband requirements are relatively light, for example checking emails, downloading small files, etc, mobile broadband can be a great option. It can give you Internet access and roaming flexibility with no need for a landline at all. The answer to the landline or no landline question really depends on your usage requirements.
Most popular UK mobile broadband providers: Three, Vodafone, O2, Everything Everywhere (Orange and T-Mobile).
Your other two options are cable or satellite broadband. The biggest cable provider in the UK is Virgin Media. Virgin Media's fibre optic service offers lighting quick connection speeds, but this comes at a price and is not available everywhere. Meanwhile satellite broadband is great for those who live in rural areas and don't have many providers supplying broadband services to their home. One of the most popular satellite broadband providers in the UK is Tooway.
Length of contract
The main thing to consider in relation to contract length is this: how certain are you that your broadband requirements/ circumstances will remain the same for the next two years?
Longer contracts mean cheaper monthly fees, so tying yourself down to a 24-month broadband contract is going to work out cheaper in the long run and might even land you some handy freebies from your Internet service provider.
However, if you suddenly find yourself needing to be free of your contract after 12 months, you may be required to buy out the rest of the contract, rendering the whole process an expensive lesson in misadventure. Make sure your circumstances suit a lengthy contract before you enter into one, and remember that some providers offer reasonably priced rolling, single-month contracts for those that require them.
Providers which offer broadband on a monthly rolling basis: Plusnet, O2, Be Broadband.
Usage limits
Be extra careful when reading the fine print on your contract, this is where the hidden usage limits will be found. If you've analysed your usage requirements and found that you only require a small monthly download limit, it may be profitable to opt for a low usage limit in exchange for low monthly fees. In which case the usage limit will be clearly advertised and there will be no problem.
However, if you purchase unlimited Internet, be certain to scour that contract thoroughly, as this is where companies can hit you with additional charges. The introduction of a 'fair usage policy' to unlimited broadband contracts enables companies to charge you or restrict your service if you go over a certain usage limit each month, despite apparently offering a service with no such limits.
The government is planning to crack down on this, but in the meantime, be sure to read the small print!
Broadband speeds
The first question you need to ask yourself in relation to broadband speed is how fast do you need your connection to be?
If you are a light Internet user – opening emails, checking Facebook etc – a connection of below 10Mbps will suffice. If your usage is slightly heavier – watching BBC iPlayer occasionally, uploading videos to YouTube – a connection of between 10 and 25Mbps will do the trick. If you're a big gamer or someone who likes to be constantly downloading, something even faster might be more up your street.
The next thing to do is to ascertain exactly how quick your broadband speed will be. If you're looking at a fibre optic package, this will be relatively simple as the nature of fibre optic broadband prevents signal deterioration and ensures that the connection speed received should be very close to the one advertised.
However, ADSL broadband is less efficient. Through clever marketing, Internet service providers are able to advertise connections with high 'up-to' speeds, but which actually provide a far slower connection, sometimes even below the government recommended minimum of 2Mbps.
Always remember to ask for a local service estimate from your broadband provider before signing up to an ADSL broadband contract.
Most popular fibre broadband providers to look at: Virgin Media, BT, Sky and John Lewis Broadband.
Best budget fibre providers: TalkTalk and Plusnet.
Family access
This is a relatively simple one: what does your family need from a broadband connection?
If you've got teenage kids, nothing short of a fast broadband connection will do. This enables them to fulfil all their gaming, movie downloading and blogging needs without their usage creating a lag when the time comes for you to use the Internet. Fibre optic packages – if available in your area – are ideal for this.
If you have small children, parental controls are available that give you the peace of mind that your little ones aren't visiting any Internet sites they shouldn't be. This software is provided for free with some contracts, while other providers may charge extra for this.
Most popular parental control software: TalkTalk's Homesafe
A few things to think about
Receiving multiple services such as digital TV, broadband and telephone as part of a bundle from a single provider can save consumers almost £278* a year in some cases.
Internet service providers such as Primus, TalkTalk, Plusnet and Direct Save Telecom have a reputation for providing high quality deals on a budget, so contacting these providers early in your search could save you time as well as money.
Mobile broadband is often a cheaper option if your usage requirements are only light. Always check your personal usage levels before investing in a new broadband contract.
If you're unsure which deal to go for, call our independent switching helpline, on 0800 977 5719
* 20% of Simplifydigital customers received an average saving of £278 per year. Data based on 2186 Simplifydigital records between 01 September 2012 – 31st December 2012.
Register for free to continue reading
Registration is a free and easy way to support our truly independent journalism
By registering, you will also enjoy limited access to Premium articles, exclusive newsletters, commenting, and virtual events with our leading journalists
Already have an account? sign in
Register for free to continue reading
Registration is a free and easy way to support our truly independent journalism
By registering, you will also enjoy limited access to Premium articles, exclusive newsletters, commenting, and virtual events with our leading journalists
Already have an account? sign in
Join our new commenting forum
Join thought-provoking conversations, follow other Independent readers and see their replies