Send the kids back to school to save £11m a week
…and other ways to wrestle back the 40 per cent extra we'll pay for lockdown energy use this year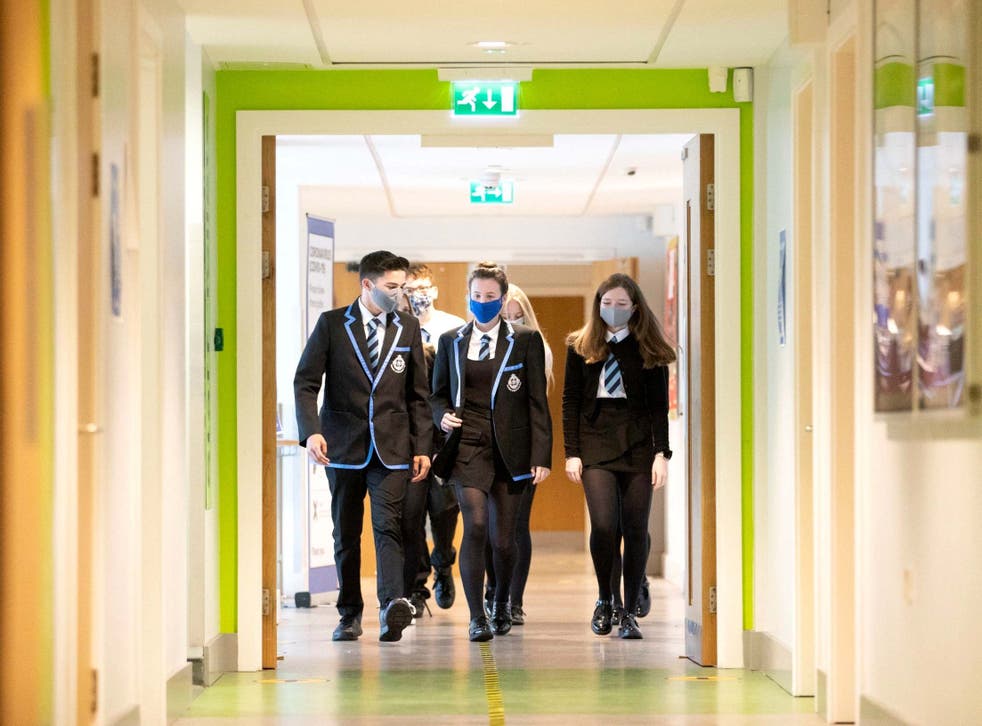 It's September and in among all that mellow fruitfulness is the far less romantic notion of rising energy bills.
As the bank holiday cold snap heralds the end of the longest summer holiday known to man (it'll be exactly half a year in our house) there is some good news for our savaged homes, stripped food cupboards and soaring household bills.
The turning seasons prompt a flurry of articles on how to save money on your electricity bills, but this year they could include a valuable silver lining to the autumn term Covid cloud – an £11m saving on our energy costs every week from September, at least until half term (or maybe a local outbreak). .
Research by Uswitch.com suggests the reduced use of cookers, TVs and dishwashers alone could cut bills by more than £100 per household a year because the kids aren't around for those all-important eight extra hours five days a week.
The adults may even venture to a place of work that isn't the kitchen table should they so choose, all of which is set to dramatically reduce the draw from all things electrical. The drop in TV watching alone will save each household an average of 75p a week.
"Families have seen their energy use rocket during lockdown, so the return of children to school will mean a welcome reduction in costs in many households – one that could help offset the cost of back to school uniforms and other essentials," says Sarah Broomfield, energy specialist for the price comparison site.
"Hours of television and playing on gadgets can significantly increase household bills, while cooking meals and washing up after children all add up," she adds. However, Broomfield admits that the savings will be reduced by the fact that most families will find themselves doing more washing as children wear school uniforms in addition to their casual clothes every day.
And if parents decide to permanently work from home, as millions of workers look like they might, the impact on energy bills will typically be more than £140 a year as lights remain on, PCs power through the day and last night's curry is reheated for the working lunch.
That's part of the reason for the tax relief available on bills associated with working from home, including heating and lighting your office space.
Elsewhere, consumers are about to be inundated with the usual advice on keeping their bills down as the nights draw in.
Better insulation, improved efficiency and triple glazing everything possible could make a huge difference of course – something the new Green Homes Grant, which kicks in later this month, could supply £5,000 or even £10,000 towards the cost of.
There are numerous other schemes, deals and grants already in place. Speak to your energy supplier about the ones you may be eligible for, particularly if you are receiving certain benefits or are considered vulnerable – that includes households with young children.
Then there's the usual seasonal advice, including eliminating draughts from around doorways, windows and down chimneys and using dishwashers and washing machines fully loaded and at low temperatures. Turning the thermostat down in favour of a jumper, only boiling the water you need, turning appliances off rather than leaving them on standby and switching to energy efficient lightbulbs can also make a surprisingly significant difference.
That last measure alone could cut as much as 75 per cent a year from the average electricity bill, claims Holly Herbert of webuyanyhouse.co.uk, by using a fraction of the energy required to light, and unnecessarily heat, an old style bulb.
And while closing curtains and blinds after dark is a must, making the most of natural light and heat from the sun could also have a real impact by reducing the amount of time lights and heating needed during the day.
Leaving empty rooms or those used for storage only cold could save a third or more than £400 a year. Even moving furniture a few centimetres away from radiators could cut 10 per cent from the annual bill, Herbert calculates, as the heated air circulates around the room more efficiently rather than being absorbed by the sofa.
Switching supplier is still right up there with the most effective ways to reduce your costs though, something seven million households have never done.
Fintech firm Youtility estimates the higher energy use in lockdown means people on a standard variable tariff from a "big six" supplier will typically pay £1,156 per year compared with a household on the cheapest tariff in their area will pay an average of £705 per year, even with all the box set binges and video game marathons.
For more energy bill busting tips and information go to the Energy Saving Trust.
Register for free to continue reading
Registration is a free and easy way to support our truly independent journalism
By registering, you will also enjoy limited access to Premium articles, exclusive newsletters, commenting, and virtual events with our leading journalists
Already have an account? sign in
Register for free to continue reading
Registration is a free and easy way to support our truly independent journalism
By registering, you will also enjoy limited access to Premium articles, exclusive newsletters, commenting, and virtual events with our leading journalists
Already have an account? sign in
Join our new commenting forum
Join thought-provoking conversations, follow other Independent readers and see their replies