Has Covid finally killed off the UK's love of cash?
And how much does it really matter?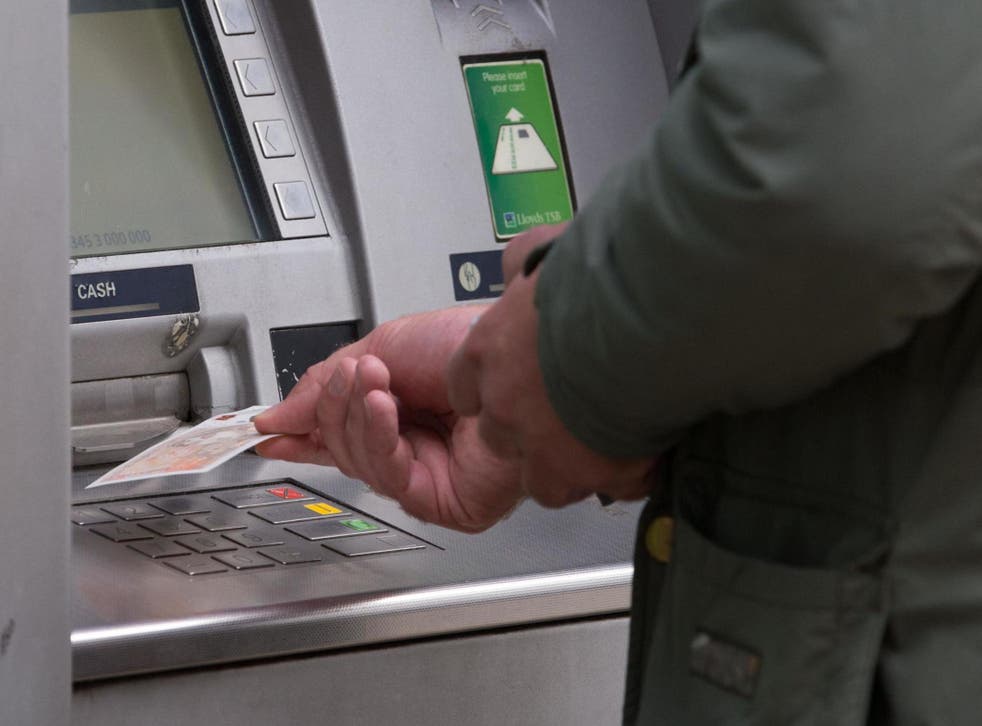 Don't touch. That's the message to and from every corner of the UK, even as lockdown continues to ease.
But if you pay for an item or a service with cash, touch is inevitable and retailers and service providers across the country have been understandably emphatic in their demand for "card only payments".
Like cruise ships and aircraft, notes and coins are seen as tainted and unclean in our post-Covid world, ditched in favour of the security, ease and crucial not-quite-touch of card and particularly contactless transactions.
Add that to the lack of places to spend cash in the past few months and, unsurprisingly, the number of transactions at UK cash machines plummeted by 60 per cent in April as the world stayed home, according to data from ATM network provider Link, which found three-quarters of Britons feel the coronavirus outbreak will also affect their use of cash in the future.
But our demand for cash from the hole in the wall was already falling away fast before all this – down almost 30 per cent between June 2019 and March this year.
While we were gathering up almost £10bn from ATMs in the run-up to Christmas last December, for example, we were taking less than £7.5bn by March, according to separate data by Buyshares.co.uk.
Perhaps that doesn't come as a huge shock, seeing as the seasonal tightening of belts came just as we began to watch the pandemic and the potential for an economic car crash come rolling over the horizon.
We know that spending in general, aside from those stockpiling food shops, was reined in as we battened down the hatches in the first part of 2020.
The decline in demand for physical money over the past few months forms part of a larger, increasingly cashless picture. The UK is now one of the least cash-reliant countries in Europe, along with our neighbours in the Nordics.
The use of banknotes among Britons dropped from 30.7 per cent of transactions in 2010 to 15.7 in 2018, transforming the country into a cashless society.
Statistics show Finnish consumers chose cash for only 19.1 per cent of their daily transactions. Denmark, Norway, Sweden and Iceland follow with 13.1 per cent, 12.3 per cent, 10.5 per cent and 8.4 per cent share, respectively.
Compare that with Albania, where cash made up 90 per cent of transactions in 2018.
Even Link now suggests that the majority of UK adults are using cash a lot less.
But while the use of cash is down, consumers are increasing the average value they are withdrawing – now up to more than £80 per ATM visit. Around £1bn is still being withdrawn each week in more than 11 million transactions.
So what's going on? Who is still using cash, and why?
The age-old argument is that those in rural areas, the elderly and vulnerable, must be protected from the determined march towards a fully cashless society.
It's certainly true that if your reception or broadband speed is non-existent, then you'll find online and app-based banking that much more challenging.
But the connection blackspots are gradually eroding, and one recent survey found that more than half of UK consumers living in rural areas feel prepared for the transition to a cashless society.
In fact, 70 per cent of countryside dwellers are more comfortable using cashless payments since the lockdown began – a slightly larger number than those in urban areas, according to research by Hitachi Capital.
That assumes we all have the skills or ability to use online banking and cashless technology, though, and two-thirds of those who depend on cash don't have those skills, a recent Which? survey has found.
The use of cash isn't just about waving your card over a reader in a shop. Those who rely on others to support their day to day needs regularly rely on cash to settle up.
Older generations in general may have become more comfortable with cashless payments since lockdown – though fears over fraud and technical issues persist.
But how many helpful neighbours have been handed notes by shielding households in the past few months?
Which? found that one in five people are supporting someone outside their immediate household by managing their finances or buying food or essentials for them. Of those, the consumer group found more than half were being reimbursed in cash.
But when they came to spend the money, one in 10 people found shops were refusing to accept it.
"While more people have been able to turn to digital payment methods during the coronavirus outbreak, it's vital that the millions of people with no choice but to rely on cash are not abandoned, and the already fragile cash system is not left to collapse completely," says Gareth Shaw, head of money at Which?.
"The government has committed to introducing legislation to protect access to cash for as long as people need it. That access is in steep decline, so it must act quickly to secure it before it's too late."
Register for free to continue reading
Registration is a free and easy way to support our truly independent journalism
By registering, you will also enjoy limited access to Premium articles, exclusive newsletters, commenting, and virtual events with our leading journalists
Already have an account? sign in
Register for free to continue reading
Registration is a free and easy way to support our truly independent journalism
By registering, you will also enjoy limited access to Premium articles, exclusive newsletters, commenting, and virtual events with our leading journalists
Already have an account? sign in
Join our new commenting forum
Join thought-provoking conversations, follow other Independent readers and see their replies