First homes cost £222,000 thanks to pandemic price climb
Emergency Covid measures added 7% to first-time buyer bill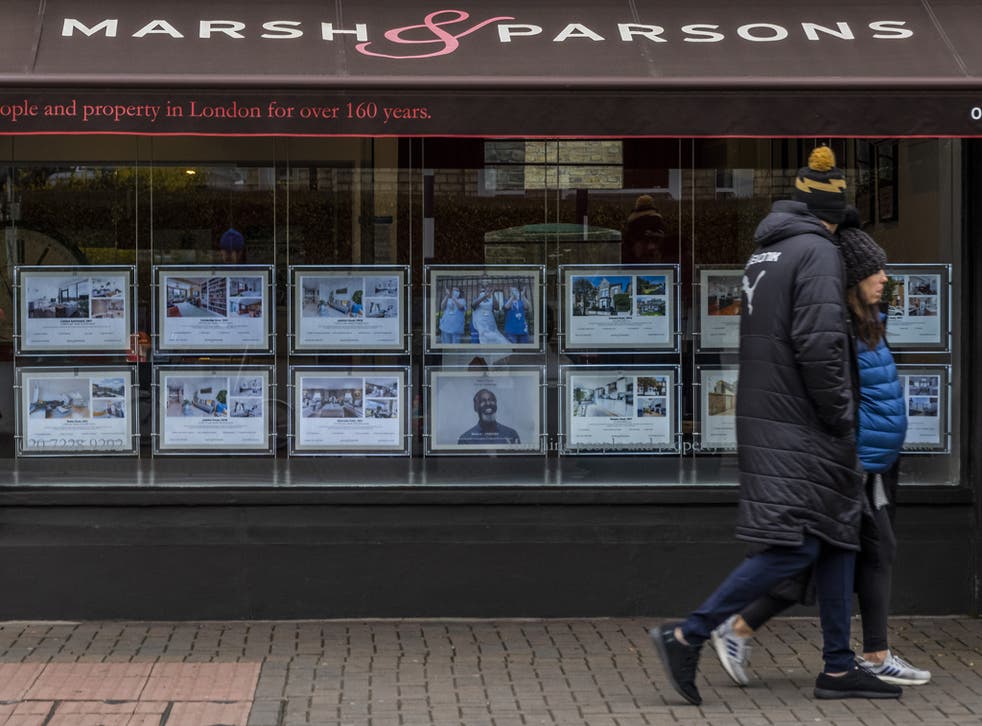 First-time buyers now have to find an extra £14,675 on average to get on the housing ladder thanks to emergency policies that have helped fuel a property market that continues to defy common sense.
Tax relief, record low interest rates and now the government backing of 95 per cent mortgages in response to the economic risks posed by the pandemic pushed starter home prices up by 7 per cent between May last year and January this year, analysis of Land Registry data has revealed.
At the height of the first lockdown, and with the property market all-but shut last year, the average first-time buyer in England was paying £207,068. But by the third national lockdown in January, costs had climbed by £14,675 to £221,743.
In London, the average first-time buyer (FTB) is now paying an even bigger premium – £22,631 more – to buy their first home than they were back in May last year.
The northwest (£16,870), the east of England (£14,739) and the southeast (£14,266) have also experienced some of the largest jumps in the average FTB house price since the market reopened, according to research by snagging firm BuildScan.
Read more:
A closer look reveals that Islington has faced the largest increase in the sum paid by the average FTB of all areas of England. In May last year, the average FTB paid £594,884 to get on the ladder, but this has since risen by £72,803.
Some of the other largest increases have been in Haringey (£61,752) and Hammersmith and Fulham (£45,372), but this drop in affordability is not confined to the capital.
In Rutland, the average FTB is now paying £42,124 more for a home, the fourth-largest increase in England. Oxford has also faced a reduction in FTB affordability, with the average cost £40,440 higher than in May.
Dacorum in Hertfordshire (£36,221), the Derbyshire Dales (£35,706), Redbridge (£35,053), Elmbridge (£34,769) and Ryedale (£34,110) also rank in the top 10.
"Current market conditions remain very favourable for buyers, largely due to the ongoing low cost of borrowing and, of course, the saving made via the stamp duty holiday," says Harry Yates, managing director of BuildScan.
"Unfortunately, the consequence of fuelling such demand is always going to be an uplift in property prices. As a result, the nation's first-time buyers are now facing a considerably tougher challenge than they were less than a year ago, with house prices climbing by more than £70,000 in some areas.
"While they should still be able to secure a favourable rate of interest on their mortgage, the deposit required to do so will have increased, as will the time required to repay the sum borrowed. So while current government initiatives can be credited for revitalising the market, it's important to also recognise the detrimental impact they've had for those already struggling to make it onto the property ladder."
Extraordinary price increases mean affordability problems are not just affecting the bottom rungs, though.
Even uncertainty over stamp-duty holiday deadlines, wider economic turbulence and the approaching closure of a number of financial support schemes for individuals and businesses could not subdue a market that continues to see strong increases according to the latest Halifax house price index data.
Nationwide, property is now worth 6.5 per cent more on average than it was a year ago, with prices hitting a record high last month.
And despite warnings over the longer term, Russell Galley, managing director at Halifax, expects the greater activity to be maintained in the coming months.
"Consumer confidence [has] been spurred on by the successful vaccine rollout, and buyer demand [is still being] fuelled by a desire for larger properties and more outdoor space, as work-life priorities have shifted during the pandemic," he says.
A shortage of homes for sale is also expected to support prices in the short term.
"Many had expected the market to slow down in the build-up to the original stamp duty holiday deadline on 31 March," notes Miles Robinson, head of mortgages at broker Trussle. 
"However, buyers remain motivated and prices have continued to grow by more than £1,000 per month during an extremely difficult period, with the average property now worth a record sum of £254,606.
"While the economic climate remains uncertain, the extension of the stamp duty holiday provides assurance to many buyers already in the process.
"However, our data shows it currently takes 163 days to complete on a property purchase in England. As a result, it will be too late for many buyers to take advantage of the full savings on offer before 31 June. Delays across the market mean some will struggle to meet the September deadline, too.
"If you're in the homebuying process, we'd recommend factoring in the cost of stamp duty just in case your purchase doesn't complete in time."
Join our new commenting forum
Join thought-provoking conversations, follow other Independent readers and see their replies