Three ways you might be owed forgotten cash
…because it might come in handy right about now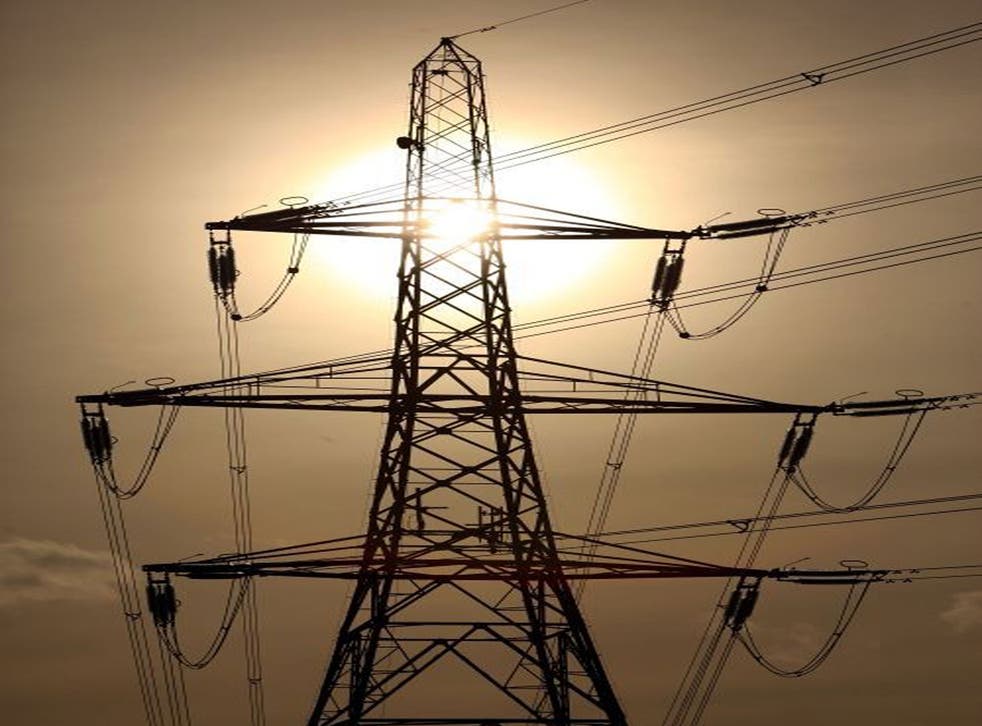 We know that if all else remains equal, a national lockdown offers us an opportunity to save cash, especially on discretionary purchases.
As days out, work and school lunches and a quick pint after work fade out of the list of possibilities, so too do their costs. Even if we replace them with smaller lockdown luxuries like, let's be honest, a booze subscription.
That's not the whole story, though, and even with some savings, "normal living expenses" are still the main reason UK adults have carried debts into 2021, according to comparison site Money.co.uk. And most of those haven't gone away.
Now is the perfect time to balance the books, but a flurry of recent investigations and reports suggest huge swathes of the population are owed money they're not aware of.
So if you need to plug a gap this lockdown, here are a few possible easy wins to get you started.
Energy accounts
Those meters are only going one way fast right now. The energy bills from Christmas, the winter in general and certainly the last lockdown with the world at home during the day have taken a huge beating.
With usage used to calculate any changes required to direct debits, short-term changes to your energy demands can mean the energy company increases your monthly payments to cover them. And with millions of bills still based on estimates, it's no surprise that last year it was revealed that 13 million homes in the UK were owed £1.7bn by energy suppliers, up significantly from the year before.
You could be in credit to the tune of £100 or more, but of the Big Six suppliers only npower, ScottishPower and British Gas refund automatically. Luckily, getting the money back is fairly straightforward even from closed accounts.
"Across the UK, people are owed money by their previous or current energy suppliers. However, many people are either not aware that they are in credit, or they don't know how to go about claiming an energy refund from their suppliers," says Linda Dodge, energy specialist at SaveonEnergy.com.
"Fortunately, Ofgem has rules that should make it relatively easy to claim for the money that you're owed. If your current energy supplier owes you money, it's referred to as a 'live' account balance. Contact the customer services team to ask for a refund and they should be able to do the rest.
"If your old energy supplier owes you money, it's referred to as a 'closed' account balance," adds Dodge. "Aside from looking back at your bills from your previous energy supplier, there is a scheme called My Energy Credit that helps people who have moved or switched suppliers reclaim money that they may be owed, regardless of how much time has passed."
Refunds can take several weeks, even months in some cases to come, she warns.
If your energy company is not refunding credit readily, or within eight weeks of the request, you can lodge a complaint with the Energy Ombudsman. If the ombudsman agrees to take on your case, they will provide you with a response within six to eight weeks. If the ruling is in your favour, a letter will be sent to your energy supplier saying what needs to be done, and if an electric refund is required, it will have 28 days to repay you.
Student loans
It hasn't been an easy year for students, but for those who have left that all behind them, the repayment plans can be a bit of a headache too.
The result is that more than 100,000 former students overpaid their loans last year after they were wrongly recorded as being on a particular repayment plan, consumer website MoneySavingExpert (MSE) warned, often because their employers don't know which loan plan they are on.
Plan 1 students refers to those who started university before 2012, who started making payments on much lower earnings than post-2012 Plan 2 students.
A Freedom of Information request from the Student Loans Company by MSE showed more than 102,000 borrowers had Plan 1 deductions taken when they should have been on a Plan 2, paying back too much. "The student loan interest rate is as high as 5.6 per cent on Plan 2 loans – so it's understandable that many would think overpaying a good thing as it reduces the interest," says Martin Lewis of MSE.
"However, Plan 2 student loan repayments act far more like a tax than a debt – and just like a tax, if you've overpaid, it's worth getting the cash back. The stats show the huge majority of those in England on Plan 2 loans are unlikely to clear their loan in full in the 30 years before it is wiped. A higher proportion of those in Wales, where the loan is lower, will," he added.
"For them, overpaying will simply mean paying more unnecessarily, as the amount you pay will just be fixed over 30 years as a set proportion of income. Therefore, taking the overpayment back won't result in you paying any more in future, so it is a pure gain – do it."
The only people who may want to overpay are higher earners – the top 17 per cent of graduates who are likely to clear the loan within 30 years.
NS&I winnings
There are currently more than 1.8 million unclaimed Premium Bond prizes worth more than £67m waiting to be claimed. But it's easy to check if you've won without realising via nsandi.com/prize-checker.
Almost three-quarters of prizes are already paid directly into customers bank accounts but because the system was once based on paper prize cheques, millions of people still have paper warrants that require prize checking. This system is now being phased out, a process that is due to be completed by March.
That does mean that if you have paper warrants, you'll need to proactively get in touch with NS&I to give them your account details.
NS&I has said it won't be getting in touch with customers to ask for that information in a bid to limit the potential for fraud.
As always, don't forget to use government tools to check for lost bank accounts and pension pots. Even if the money was from years ago, you can still get it back, and now seems like a really good time to do so.
Join our new commenting forum
Join thought-provoking conversations, follow other Independent readers and see their replies