Beware the fraudsters working overtime this Christmas
You can't spell 'Christmas' without 'scam'. Well, sort of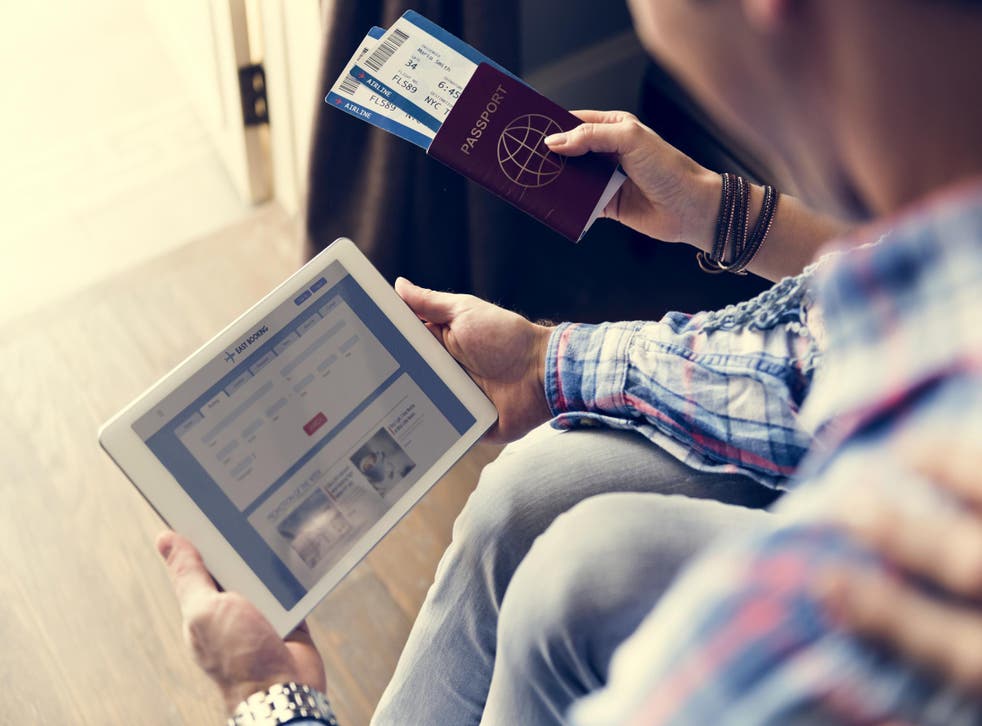 Many of us are looking forward to Christmas as a beacon of light and joy at the end of an immensely tough year. But this year the criminals are out in force.
After all, fraudsters thrive when people are feeling under pressure and it's hard to imagine a more pressured year than 2020.
So it's important to be careful and be aware that criminals don't have festive feelings. They will use everything they can, including the current crisis, to steal money from their victims.
Here are some of the ways they may try to trick you.
Not-so-merry malware
More people are doing more shopping online this year and that means more people are at risk from criminals.
The National Cyber Security Centre (NCSC), which is a part of GCHQ, reports that last year victims of shopping cybercrime lost an average of £775 each during the Christmas shopping season. Two of the most common tactics are email and website scams, or malware that allows a criminal to gain access to your device and personal data.
It recommends using strong, separate passwords for email accounts, ideally using three random words rather than something more obvious ('password123') and saving passwords in your browser.
Another good step is to back up data, update devices and turn on two-factor authentication.
Holiday hang-ups
Criminals won't necessarily limit their attacks to your computer. Earlier this month, the Forest of Dean Police warned of a spate of fraudsters cold-calling victims and persuading them to download apps to their phones that give criminals access to their data.
And there have been cases of criminals offering apps that promise information and data on the virus but actually lock any phone that downloads them, allowing the crook to demand a ransom payment.
Be very cautious about which apps and technology you allow into your devices.
Christmas (online) markets
Staying safe from scam sales can be harder than ever at a time when more people need to enjoy Christmas on a tight budget. That makes them prime targets for scams or just poor value products, which can be sold via websites, emails or even social media.
And this year, many shoppers are more worried about price than security. Research from Nationwide Building Society found that 25 per cent of people believe bagging the cheapest bargain is the most important thing when shopping online, above protecting themselves from fraud.
Ray Walsh, digital privacy expert at ProPrivacy, says: "Be extremely wary of adverts that seem too good to be true and keep a close eye on the online stores you choose to shop with by checking each and every vendor on TrustPilot for bad reviews.
"Google is filled with adverts for stores selling cheap tech that will be posted from places like Hong Kong and China, and many consumers are warning that those stores are more trouble than they are worth."
Cold weather cold-calling
Many people are spending more time at home and that's being exploited by cold-calling criminals. The number of spam calls made in the first 10 months of the year jumped by 159 per cent, according to research from the spam-blocking app Truecaller.
Scammers account for more than a third of those calls and between April and October, the number of calls made with criminal intent jumped 59 per cent.
"Besides the sheer nuisance value of receiving unwanted calls and texts, there's clear evidence bad actors are exploiting the public's fears about the pandemic," says Truecaller's Kim Fai Kok.
"An increasingly common scam is being told you need to urgently pay for a Covid-19 test as you've been in contact with someone who has tested positive. They're very convincing and manage to convince a lot of worried people to pass on their credit card details which are then used to defraud them of their money."
Persuasive parcels
With so many people shopping online, an awful lot of parcels will be delivered over the next few weeks. And criminals are using that fact to their advantage.
People have reported receiving scam text and email messages, purporting to be from parcel delivery companies such as DPD and Royal Mail. They claim they have tried to deliver a parcel and need the customer to click a link to reschedule. That link asks for sensitive data such as name, address, date of birth and credit card details.
Detective Inspector Rob Burns, from Hertfordshire Constabulary's Serious Fraud and Cyber Unit, warns: "This scam is very convincing with Christmas a few weeks away. It's important to check the details in the messages and make sure it is genuinely related to an item you have ordered.
"Does the message use your name, rather than an email address? Does it mention the goods or company you have ordered items from? If in doubt, do not click the link and contact the vendor directly via their website."
Take five
This isn't an exhaustive list of the risks and scams this Christmas. It's impossible to compile a comprehensive list because fraudsters constantly evolve their scams and tricks.
And they use news stories as a hook to make their fraud even more compelling, which means this Christmas could be riskier than usual, with the ongoing worries about the pandemic, its economic fallout and the final stages of the Brexit negotiations.
Take Five is a national campaign aimed at helping people avoid fraud and it has three key messages to help people stay safe.
'Stop' - take some time to think before parting with money or information.
'Challenge' – question whether this could be fake and remember that it's okay to reject or refuse requests, because only criminals will try to rush or panic you.
And finally, 'Protect' – contact your bank straight away if you think you may have fallen for a scam.
It's also worth talking to friends and family about the risks, especially anyone who might be vulnerable to being tricked. After all, criminals don't take Christmas off, they work overtime.
Join our new commenting forum
Join thought-provoking conversations, follow other Independent readers and see their replies