Why you need to know about GHIC
Everything you need to know about medical protection in a post-Brexit world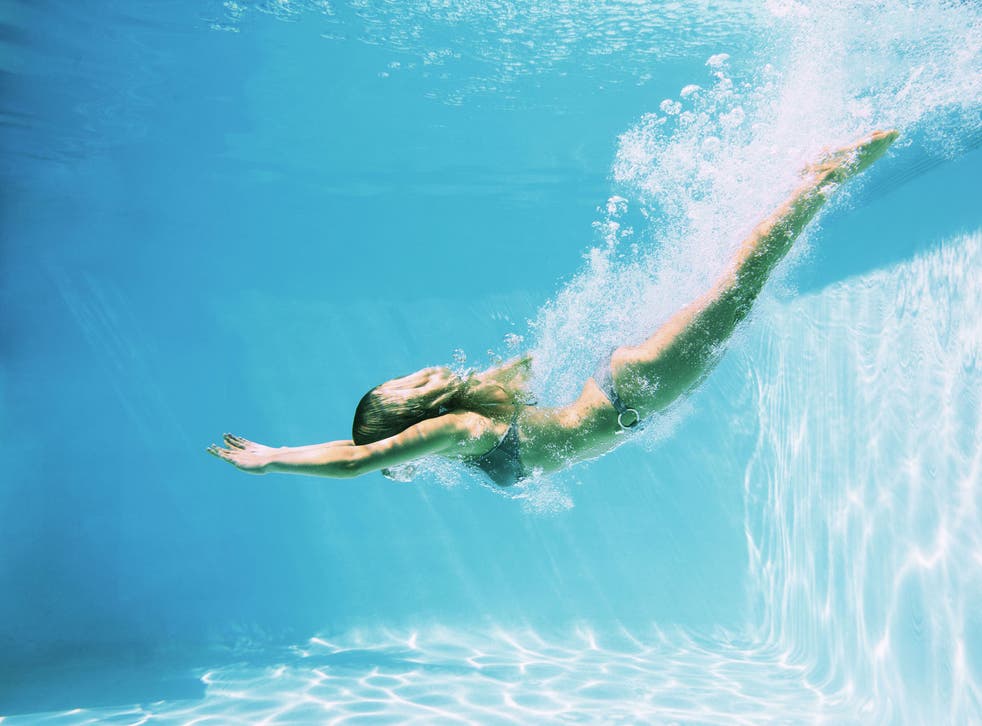 Nothing fuels the daydreams of a hot holiday like a cold, wet lockdown.
A fifth of British people have already booked a holiday in 2021, according to AA Insurance, and despite all the uncertainty and restriction changes here and overseas, another 20 per cent say they are actively considering booking a break.
That explains the rush of people applying for European Health Insurance Cards, better known as an EHIC, and for their newly launched replacements.
Now that the country has Brexited (is that a real word yet?), EHIC cards are being phased out and are to be replaced with the impressive-sounding GHIC – Global Health Insurance Card.
There has been a stampede of applications for cards, both the old EHIC that was still be offered at the start of the year and now the new GHIC.
So what are the rules? Here's what you need to know.
What do EHIC and GHICs actually provide?
These cards were an essential part of safe travel within the EU as they entitled people to access state-provided medical care on the same terms as locals if they fell ill or were injured during their travels.
So, if treatment is free under a system like our NHS, then it would be free to a cardholder too. If it is subsidised but paid for, then a cardholder would pay the same reduced rate.
Is my EHIC card worthless now?
No. If you have an unexpired EHIC then it is still valid and offered the same cover as a GHIC when travelling within the EU. Once it expires then your next application will be for a GHIC.
You can check the expiry date as it is printed on the card.
Does a 'global health insurance card' cover more countries?
No. The GHIC is only valid within Europe and, in fact, includes fewer countries than its predecessor. Switzerland, Liechtenstein, Iceland and Norway are not covered by the GHIC.
And if you have an EHIC that's still valid, then it is also no longer valid for those countries.
When should I apply for a GHIC?
If your EHIC has run out and you do require the new GHIC, then the government advice is that an application will normally take 10 days.
However, with demand for this card likely to be high as people begin to hope they can travel again by the summer, it's a good idea to leave plenty of time for your application to be processed.
Do I need travel insurance too?
Yes. Whether you are carrying an EHIC or a GHIC, you do still need travel insurance. It protects you against cancellation in advance of your holiday, so buy it when you book your break. On top of that, a good, comprehensive policy will also pay out for all sorts of emergencies that are not covered by a country's state medical provision.
For example, you might need to be flown back to the UK while undergoing treatment, which can be ruinously expensive. Or you might need to be flown to hospital, which can result in a bill for thousands of pounds.
Some travel insurance policies even require you to have an EHIC or GHIC card in order to be valid, because it reduces the risk to the insurer.
Does that mean I can travel?
If you do decide to book travel for this year then you must be aware that it is a risky business. Although vaccines are now being rolled out across the world, we will have to continue living with the virus for some time yet.
And that means that if you book travel for later this year then you need to protect yourself as best you can with travel insurance. According to Which?, although a number of insurers do offer Covid cover, none protect their customers from the full range of Covid-related incidents. That has to be something you consider when booking a break this year.
However, some insurers do offer far greater protection than others, including a few that provide protection if you cancel due to needing to self-isolate and some that cover you even if you need to self-isolate without a positive test.
Insurance is always important, but this year finding the right policy matters more than finding the right holiday.
What if I don't have my card with me?
Applying for a card is free, simple and gives you the peace of mind that you can get medical care if you need it.
However, if you forget your card or it is lost or stolen while you're abroad, you can ask Overseas Healthcare Services for help by calling +44 (0)191 218 1999.
What else do I need to know?
There are many websites that offer a GHIC application service and which charge a fee. In fact, when you run an internet search for 'apply for a GHIC' you will most likely see a sponsored advert at the very top of the results page.
Yes, the cards have only just been launched and already there are companies trying to get you to pay for a free service.
Do not apply via any website except the official NHS page and never pay a fee for doing so. There is, quite simply, no benefit to you for doing so – it doesn't make it easier. The NHS website is incredibly straightforward to use.
Join our new commenting forum
Join thought-provoking conversations, follow other Independent readers and see their replies