'I'm trapped': When a pandemic and a scandal combine
The tragedy of Grenfell has led to thousands of leaseholders facing impossible bills to fix unsafe homes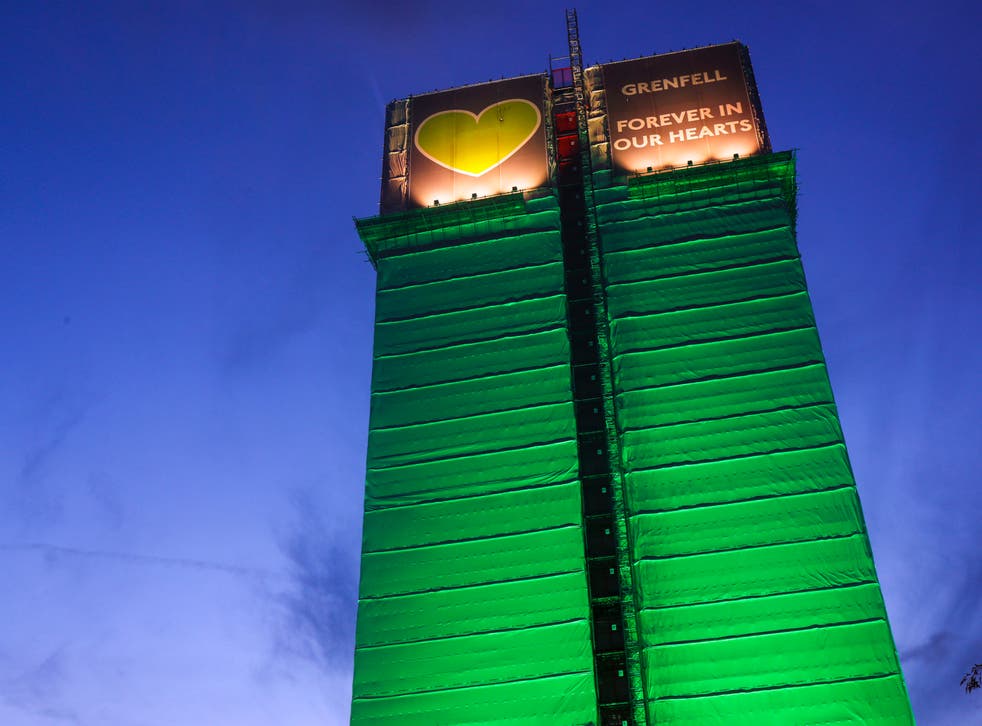 "It has put everything on hold. I can't plan for the future. I can't do simple things like plan to go on holiday next year when it's safe again because I might be facing a £20,000 bill, maybe more," says Emily Williams. "I don't have the money for that."
"I can't think about what my life will look like in the future. All my money is tied up in this flat."
Emily is 28 and works as a marketing manager for a software firm. After buying her two-bedroom flat close to London in 2016, she is just one of the latest homeowners to discover her home is unsafe, her flat is unsaleable and her plans are in tatters.
She is one of hundreds of thousands of people living in buildings built with unsafe cladding alongside myriad other fire safety issues.
The government has set up a Building Safety Fund worth £1.6 billion to help with the costs but there are concerns it will not fully fund the remediation work that's required, leaving many residents being hit with personal bills running to tens of thousands of pounds.
"I did everything in the usual, expected order," explains Emily. "I went to university, I got a graduate job out of uni, I lived in flatshares and I saved. I moved back to my parents for a year to save enough money.
"I was just so happy to have my first property at quite a young age, I was really proud of all the work I had put in. I was really excited about my future."
That future is now uncertain. During the pandemic, she and her partner decided it would be good to buy a home with a garden and so she decided to sell her flat. But the estate agent asked for an ESW1 form and that was her first inkling that her careful planning was about to be exploded.
These are forms that demonstrate an External Wall Fire Review has been carried out and that a building has been declared safe or unsafe.
Her building's managing agent could not provide a valid form. Over the next few months Emily and her fellow leaseholders began to receive the information they needed but dreaded.
Safety 'issues'
"Towards the end of last year, I was told we had a number of safety issues including expanded polystyrene cladding, a lack of fire breaks and timber cladding," she says, her voice flat. She knows this means that at some point she will be expected to pay a large bill for remediation work.
"The building safety fund is unlikely to provide support for all of the fire safety issues. There are estimates that it will cost us tens of thousands of pounds per leasehold. We have to wait for a full breakdown of the costs."
In the meantime, Emily lives in a building that she fears is not safe and is already being hit with higher costs. "The first hint I got that charges were coming my way was when I remortgaged because my fixed term had come to an end. Then I found that all lenders refused to value my property. My existing lender had to do so, but it is charging me a rate that's higher than all the other lenders.
"The second bill I got through recently is for building insurance. Our building's insurance premium has gone up from £30,000 to £280,000. So each leaseholder has to pay an extra £2,700 each a year just for insurance."
She has also been told that the building needs a new alarm system, which will cost around £2,000 per household and hopefully avoid the need to also pay for a "waking watch" fire warden until the building can be made safe.
'Constant anxiety'
Emily struggles to understand how she can be left in this position, facing unaffordable bills and the ruination of all her early hard work to buy her home.
"I bought it in good faith," she says. "I understood all the necessary surveys and checks had happened. To buy a property and then be told it's a fire risk makes you feel devasted. We're constantly scared that something is going to happen, there's the constant anxiety and worry over something I have no control over."
And Emily doesn't want to focus on who is to blame for the failure to ensure her home is safe. "What is more productive is to assign blame for what is happening now. Right now there's not enough action from the government. There are thousands of people in my situation, thinking that 'in one year's time, in five years' time, I could be bankrupt'."
She wants the government to underwrite the building insurance policies to keep the cost down for leaseholders and for the state to provide a fund that covers all fire safety remediation works and not just cladding.
Emily also hopes MPs will support the McPartland Smith amendment to the Fire Safety Bill, which has been passed by the House of Lords and is due to be returned to the House of Commons. That amendment would remove responsibility for the costs of remediation work from leaseholders.
A spokesperson for the Ministry of Housing, Communities and Local Government says: "We understand many people are worried and recognise the impact that living in these buildings can have – that's why we're providing £1.6bn to make the highest risk buildings safer, quicker.
"Building safety is the responsibility of the building owner and they should meet the costs of remediation without passing them on to leaseholders wherever possible – as has happened with more than half of the private sector high-rise buildings with ACM cladding.
"We are considering a range of options to fund future remediation work and will set out further details in due course."
Meanwhile, for Emily every day that goes by causes more anxiety. "We can't wait any longer for action because the bills are coming in now. we need action now, not in six months' time.
"Combining a cladding scandal with a global pandemic has been almost overwhelming for me and for the other people involved," she says.
"I just feel like there's no escape for me. I'm trapped."
Join our new commenting forum
Join thought-provoking conversations, follow other Independent readers and see their replies