House price winners of 2020 revealed
London, Leeds and Wolverhampton top the property returns list in the most bizarre of years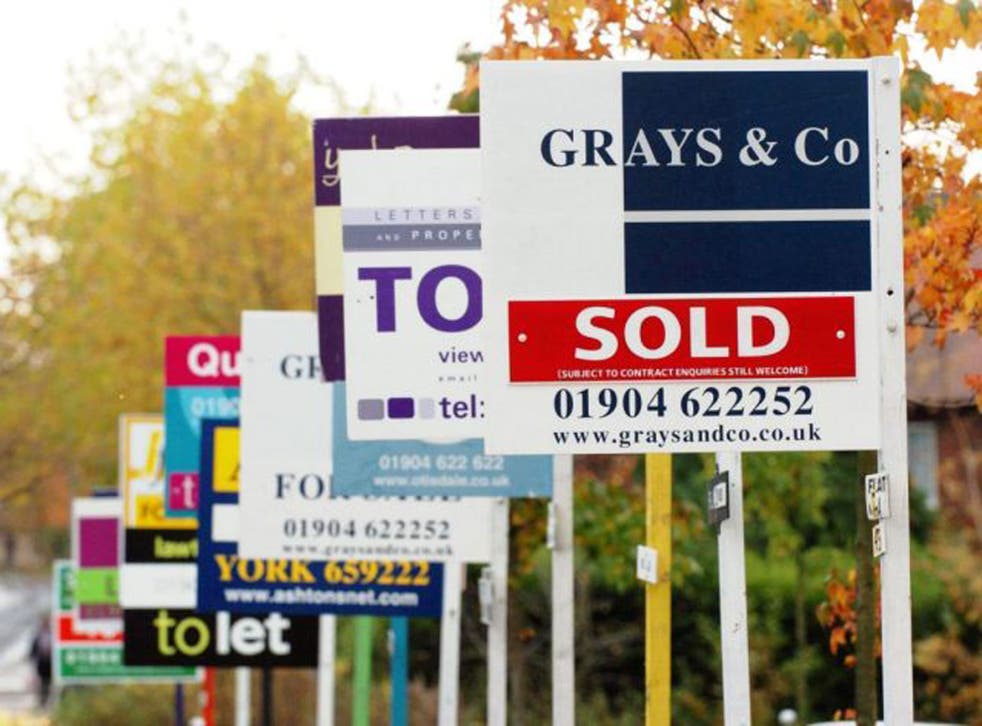 As the globe dropped into fear and chaos last spring, few would have predicted that by the end of 2020 we'd be discussing property prices that had smashed the average annual return to bits.
And then came the weeks of almost daily announcements of unprecedented, massive stimulus that left some, but not all, in better financial positions than they had been this time in 2019 – just before it all kicked off.
The result of guaranteed incomes and stamp duty freezes is a winners' enclosure of UK postcodes boasting gravity-defying, if short-lived, increases in housing stock values.
Inevitably, London comes out on top with the borough of Islington celebrating average house price increases of almost £86,000 this year – with the average property increasing 13.4 per cent in value since January according to the final house price stats of the year from Halifax.
It sounds like good news for all those now keen to sell up and flee the capital for good after the shock of life under lockdown.
They may have to give up the assumption that their postage stamp of a studio flat will perpetually translate to a rambling estate anywhere outside the M25 though, as Leeds saw the second biggest increase at more than 11 per cent (£25,000), followed by Wolverhampton where homes now cost just under 10 per cent more (£18,975).
And, warns Russell Galley, Halifax managing director, this year's data projects a tale of two cities.
"Much like many other things about 2020, it would have been hard to predict which areas would see the greatest movement in average house prices this year," he says. "For example, depending on the borough, you could be looking at the biggest price rise or the biggest falls in the capital."
The cost of buying a home in Hackney, for example, has become £9,843 (1.5 per cent) cheaper than last year, giving this area the second greatest fall in the UK, after Paisley in Scotland. Just a few miles west of Glasgow, Paisley has seen house prices cool by 1.7 per cent (£2,448).
Inverness in the Scottish Highlands – where homes now cost £195,534 – is Scotland's biggest house price winner this year, with an average increase of more than 8 per cent after no increase at all between 2018 and 2019. Meanwhile in Scotland's capital – well known as one of the priciest places to buy in Scotland has seen house prices grow by 6 per cent over the year, corresponding to an extra £15,581, with the average property in Edinburgh now £274,246.
On the other hand, Aberdeen and Falkirk have seen house price falls of 1.4 per cent and just under 1 per cent respectively.
As buyers and sellers moved at lightning speed, lenders have failed to keep up. On average it now takes 22 days to receive a mortgage decision compared with just 8 days in January.
For those still trying to complete at breakneck speed – though the March stamp duty deadline is now all but impossible to meet for those yet to finalise arrangements – online mortgage broker Trussle has found HSBC currently comes in fastest for mortgage approval times at a median of 10 days followed by BM Solutions at 13 days and Halifax at 14 days.
"2020 has been a tough year for everyone and lenders are certainly not immune from the pressure. The strains of adapting processes during the pandemic coupled with increased demand have seen many wait times extend to unprecedented levels," says Miles Robinson, head of mortgages at Trussle.
"Mortgage approval times are extremely important to the wider process of purchasing a property. And as many race to beat the stamp duty deadline, securing a mortgage is quickly becoming imperative to saving up to £15,000.
While it's understandable for lenders to be under increased pressure we're hopeful that things will start to return to normality as we head into 2021 and the era of Covid vaccination."
However, when it comes to bricks and mortar, such dramatic increases mean there is a risk of a significant cool-off as state support ends and redundancies continue to rise, though the Brexit deal has taken the edge off fears of a double-headed economic disaster as we roll into 2021.
There's also the small matter of underlying value when markets rise so rapidly on such shaky ground.
We are regularly reminded that assets, including homes, are only worth what someone is willing to pay for them at a particular point in time. And many buyers have found their lenders remain unconvinced by this year's inflations.
At the height of the property rush, research by mortgage comparison site Bankrate UK found that almost half of mortgage applicants had seen their prospective homes devalued by the lender's assessors by anything from £5,000 to £240,000.
So while 2020 has seen some financial fireworks and buyer battles, 2021 certainly seems to be gearing up for a few dramas of its own.
Join our new commenting forum
Join thought-provoking conversations, follow other Independent readers and see their replies