House prices declined at fastest rate since 2009 in August – surveyors
Demand among home buyers has fallen, but in the rental sector there is a 'yawning gap' between the strong demand for homes and supply, Rics said.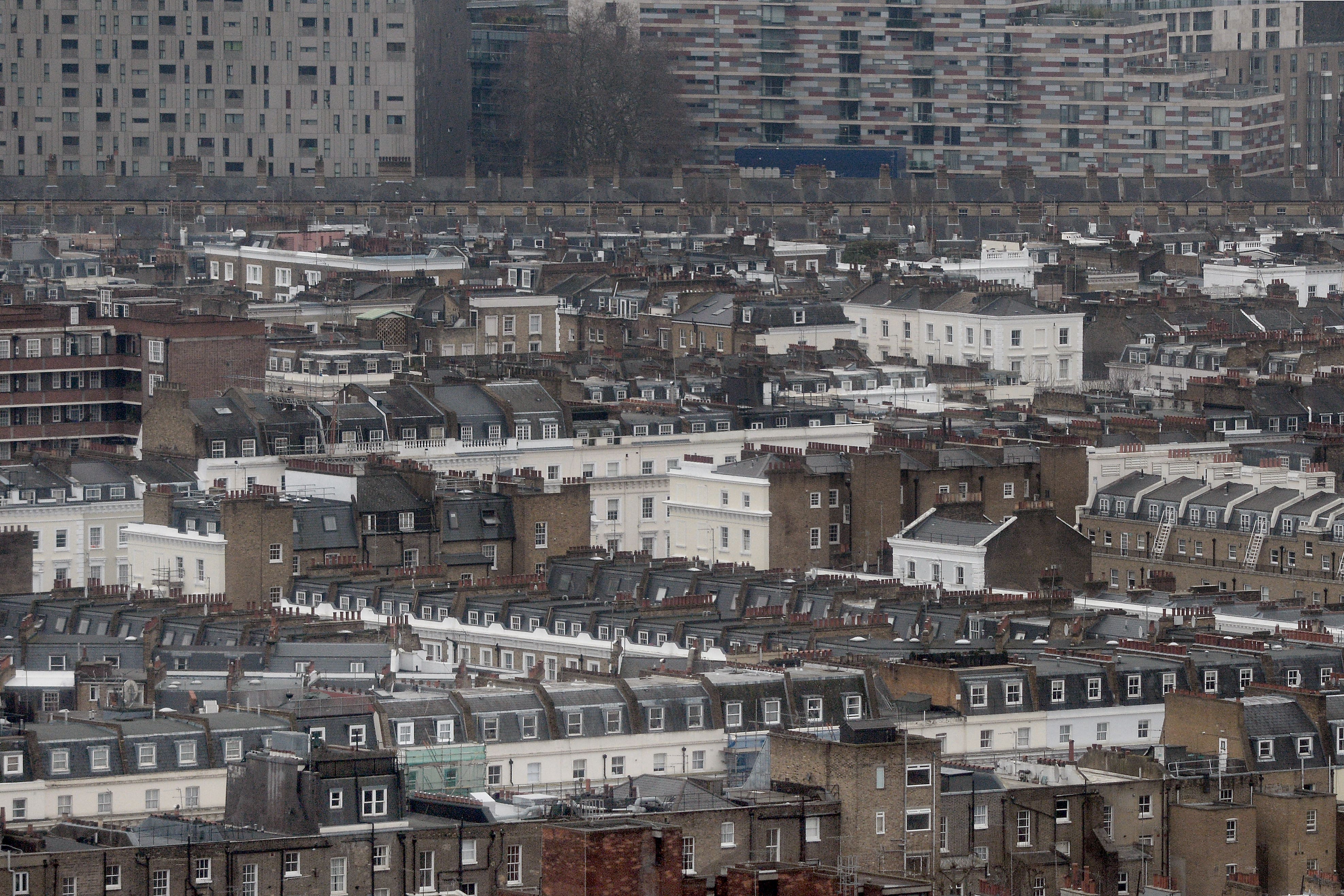 House prices declined at their fastest rate since 2009 in August, according to surveyors.
But the Royal Institution of Chartered Surveyors (Rics) added that, in the rental sector, rents are being pushed up by a "yawning gap" between demand and supply.
A net balance of 68% of property professionals reported house prices falling rather than rising, marking the most negative reading since 2009, according to Rics, which pointed to the impact of high mortgage rates.
New buyer inquiries also declined further during the month, with a net balance of 47% of professionals reporting fresh inquiries falling rather than rising, deteriorating from a balance of 45% the previous month.
New sales instructions also fell, as did newly agreed sales, Rics said.
A net balance of 47% of surveyors reported sales falling rather than rising, marking the weakest reading since the depths of the coronavirus pandemic.
Looking ahead, near-term sales expectations remain subdued, the report added.
In contrast to the house sales market, tenant demand for homes to rent remained strong in August, with a balance of 47% of professionals noting an increase.
In signs of an imbalance between supply and demand, new landlord instructions fell, with a balance of 20% of professionals seeing a decrease.
Given this mismatch, a net balance of 60% of contributors foresee rental prices being driven higher over the coming three months, Rics said.
Rics chief economist Simon Rubinsohn said: "The latest round of feedback from Rics members continues to point to a sluggish housing market with little sign of any relief in prospect.
"Buyer inquiries remain under pressure against a backdrop of economic uncertainty and the high cost of mortgage finance.
"Meanwhile, prices are continuing to slip, albeit that the relatively modest fall to date needs to be seen in the context of the substantial rise recorded during the pandemic period. Critically, affordability metrics still remain stretched in many parts of the country.
"The other side of the softer demand in the sales market is the continuing strength of rental demand.
"The yawning gap with rental supply is clearly visible in the Rics rent expectations indicator, which remains close to an all-time high.
"Anecdotal comments from contributors that landlords are leaving the sector suggests the challenging environment for tenants is unlikely to improve any time soon."
The research was released as a separate report from property website Zoopla found that rental affordability – the proportion of gross earnings needed to cover the average rent – has reached its worst level for a decade at 28.4%.
This compares with an average of 27.2% over the past 10 years and is due to the growth in rents for new lets continuing to outpace UK wage growth, the website said.
Annual rental costs are £2,772 higher on average than three years ago, according to Zoopla.
Executive director Richard Donnell said: "The rented sector is stuck in a seemingly endless cycle of low supply and strong demand… More renters looking to share accommodation could well support rental growth into 2024 with no end in sight for the shortage of homes for rent."