Don't let your age be a barrier to travel cover
You've taken your pension and now it's time to see the world. But retirees can end up paying up to five times more for travel insurance. Chiara Cavaglieri reports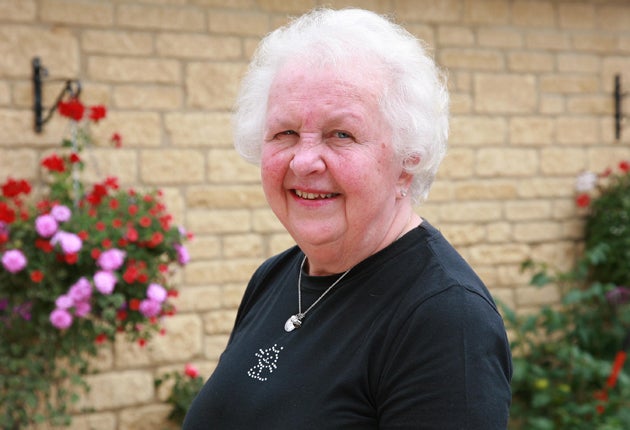 Older people looking for travel insurance face a massive premium hike compared with younger travellers, with some policies costing more than five times as much for over 65s.
"The premiums can vary enormously between providers, sometimes by hundreds of pounds on an annual policy. No one provider is best for all age groups or medical backgrounds, so check out at least three or four before parting with the money," says Andrew Hagger from Moneynet.
Exclusive research for The Independent on Sunday by financial website Confused.com found that the cheapest price for a traveller aged between 65 and 74 for a single trip to Europe is £17.98 from Greatcover compared with £5.81 from Travelinsurance-uk.org for 18 to 54-year-olds. On an annual European policy, the difference is even more severe with Travelinsurance-uk.org offering the younger age group a top price of £17.95, compared with £94.50 from Travel Insure Genie for over 65s.
The price difference is down to risk; the older you are, the more likely you are to make a claim and the more likely you are to have a pre-existing condition. In fact, travellers over 65 are three times more likely to claim. However, rather than facing a gradual price increase, many travellers will find that their premiums take a sudden turn for the worse.
"There are three general age bands: 18-54, 55-65 and 65-74. Once customers reach age 75, prices either go up annually or every five years (ie 75-79, 80-84) depending on the provider, although the level of cover remains fairly consistent. It's all rather arbitrary," says Steve Williams, head of travel insurance at Confused.com.
As well as paying more, some older travellers will find that many insurers refuse to offer them cover altogether. According to Which?, out of 98 annual worldwide policies, only five covered people aged 80 or over.
These problems are exacerbated by the fact that older people are more inclined to go via their bank or travel agent for a policy, where cover is typically more expensive and the likelihood of being rejected is higher. High street travel agents such as STA, Trailfinders and Thomas Cook, for example, will refuse point blank to cover anyone over the age of 80. This can often mean that older travellers go without insurance altogether but this is very risky. Medical bills in countries such as the US can run into the tens and even hundreds of thousands.
For anyone struggling to find cover, specialist providers such as Age Concern and Saga are one option. Rather than lump everyone of a certain age bracket, the niche insurers will offer quotes on an individual basis. However, these can be expensive, particularly for travellers over 75, so it's still a good idea to check prices elsewhere. According to Confused, an 80-year-old travelling to Spain for one week would pay £64.52 with Saga, with an excess of £50, while an equivalent policy from Staysure costs £44.31.
There are some insurers who specialise in pre-existing illnesses – such as a heart condition or cancer – but finding the right policy will vary widely depending on your specific needs. You might have to pay an additional premium, but this is will depend on the condition and the insurer.
"It's impossible to say which is best as it depends on individual circumstances. Some will have higher excesses in order to keep the premium down, so be sure to check the excess figure you get quoted for. Take a look at Orbisinsurance.co.uk, MIA online or Travelbility.co.uk which is also good for travellers with disabilities," says Mr Hagger.
The good news is that more providers are cottoning on to the fact that the senior travel market is worth exploring. FreeSpirit, for example, covers travellers with many pre-existing medical conditions and has no upper age limit, although if you're over 80 you can buy a policy only over the phone. Other providers include Staysure, which covers travellers up to age 80, and Flexicover Direct, which offers cover up to age 85. Don't write off all mainstream providers either; Marks & Spencer offers single trip policies with no age limit, with the exception of over 80s travelling to the US, Canada or Caribbean islands.
Members of the M&S Premium Club, paying £10 per month, are offered annual worldwide, multi-trip travel insurance for couples up to the age of 80, which includes travel to the US, Canada and the Caribbean. "The policy includes a range of benefits you would expect from an M&S policy, including winter sports cover and cover for those booking a holiday independently," says Simon Coughlin from M&S Money.
A quick scout of the price comparison sites also reveals that Virgin Travel, All clear insurance, World First, Travelinsure Genie and Saga all claim to offer cover that is tailored to many common pre-existing conditions.
If you do find that cover is still too expensive, another useful option is EHIC Plus from the Medical Screening Company. This has no upper age limit and works as a top-up product to the European Health Insurance Card (EHIC). The card enables you to access state-provided healthcare in the member countries at a reduced cost or free of charge. With EHIC Plus you have the traditional protection of a travel insurance policy including cancellation, repatriation and lost baggage, but without the expensive medical insurance needs, as these are covered by the EHIC card. So, your reduced premium reflects the fact that the EHIC Plus product is filling that gap. You'll need to look elsewhere for cover, however, if you are travelling outside of the EU member countries.
Another port of call should be your current account as several banks offer free travel insurance with their paid-for accounts, and some have fairly generous age limits. The Lloyds Gold account, for example, which costs £12 per month, comes with free travel insurance for holders up to the age of 80 as well as various other benefits. As a word of caution, though: make sure you want the account in the first place and check that the level of cover is suitable as these tend to offer fairly basic cover.
Closed doors: 'They want you to work longer, but you can't go on holiday'
At 74, retired college lecturer Shirley Norgan is in good health and looks forward to her annual trip to Spain in the winter. But she has been forced to spend part of her summer looking for a new travel insurance policy.
Her current travel insurer, Marcus Hearn, will no longer offer cover when she turns 75 in December, and finding a policy without internet access has been a lengthy and painstaking process.
"I'm very sorry that I can't continue with them. I've had insurance with them for several years, and at £76 for an annual policy I was very pleased with both the cover and the price," she says.
After calling Age Concern, Saga and other providers, Shirley eventually had to rely on a neighbour with an internet connection for help. "I first asked Age Concern but it was extremely complicated and they wanted to know all about my medical history. It was much the same when I phoned Saga."
Shirley is now going with Netcoverdirect.com and is pleased at the price of £87.90, but she is disappointed that she faced closed doors and pricey premiums elsewhere. "They're asking people to work longer but then you can't go abroad on holiday because there's no cover. If you're working longer you need a holiday."
Expert View
Steve Williams, Confused.com
'Older travellers often stick to their bank or travel agent when looking for cover which may not offer a policy at all or be very expensive and uncompetitive; hence the misconception that they can't get insurance. There are options out there but you have to cast your net wider.'
Join our commenting forum
Join thought-provoking conversations, follow other Independent readers and see their replies