How would your business cope if a key person fell ill?
More than 80 per cent of small businesses have no cover if an important employee is unable to work. Chiara Cavaglieri reports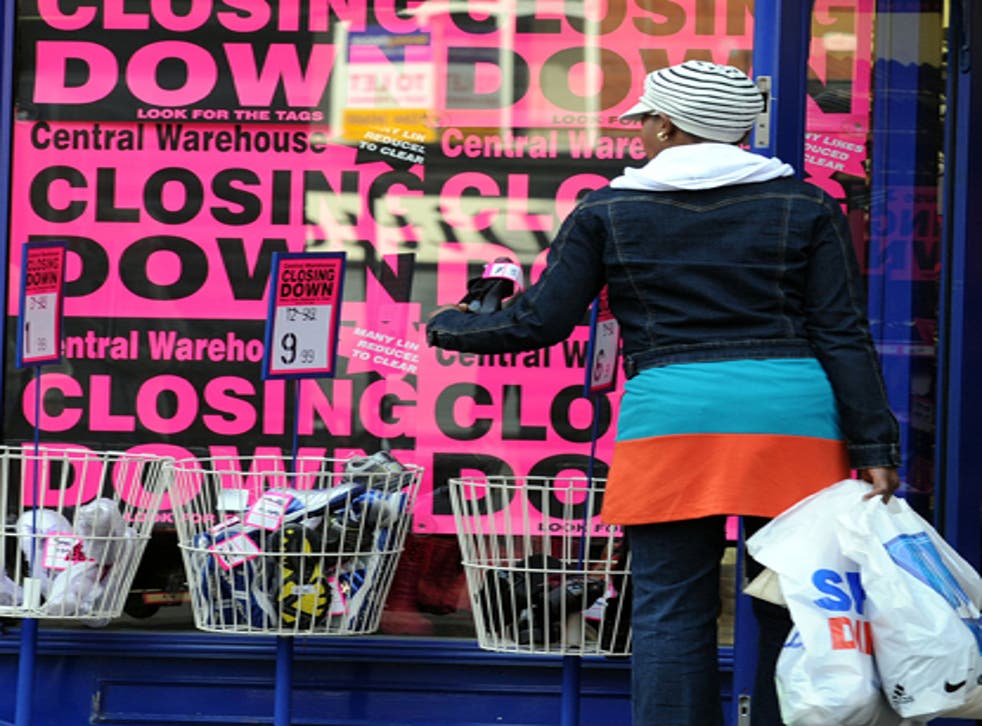 Ill-health or a debilitating accident is bad enough news for an employee, but for business owners it can mean curtains.
New research by Scottish Widows has found that 81 per cent of small-business people who have key people in their businesses are not covered for the loss in profit or cost of replacing those people. This is despite the fact that four in five sole traders believe they have at least one person whose loss through death, critical illness or serious accident would undermine the survival of the business.
"Ultimately, key people are just that – key," says Ian Hudson from independent financial adviser (IFA) Hudson Green. "Without a key person, businesses cease to function as they did before and can often come to an end as they know it. Sometimes, a key person may be the driving force and life blood of a business, keeping the ship on an even keel."
Generally, the smaller the company the more vulnerable it is to the loss of key members of its workforce. But many small businesses are too concerned about cash flow and the effects of the recession right now to prepare properly for the unexpected loss of a crucial member of staff.
Essentially, protection policies such as life insurance and critical illness cover work in the same way for small businesses as they do for those offered to individuals. Most policies can be tailored to the needs of the company. Critical illness cover can be purchased alone or combined with life insurance and provides protection against an employee being diagnosed with a serious condition. Income protection policies pay out a regular income if the person is unable to work because of illness or injury. For a business this might mean that the money can be used to pay for any temporary replacement staff.
"The main difference is the way they are written and how they are applied for in the advice process. It is absolutely essential that a business receives advice before attempting to cover themselves against the loss of a key person, without which cover could be inappropriate and inadequate," says Mr Hudson.
Key person insurance falls under the umbrella of life insurance and is taken out by a company to cover someone who is considered to be vital to the business. The aim of key person insurance is to compensate for any shortfalls arising from the loss, temporary or permanent, of a particular person. This can be anyone associated with the business who is deemed to play a significant or unique role and would therefore leave the business struggling if they were incapacitated. More often than not, this is the director or founding partner of the company but a key project manager, for example, may also fit the bill.
The cheapest and most basic policies will pay out on death only, while the more comprehensive will have a critical illness element which typically pays out for serious conditions such as cancer and heart attacks. Cover can be used for the short term and for the long term. There may be a transient need for protection during a specific project, for example, in which case a term assurance policy can be taken out. More likely is that an owner of the business, or perhaps the face of a business, will play a key role throughout their working lives in which case a "whole of life" assurance policy should be taken out.
When it comes to calculating the level of cover needed, there are no steadfast rules. But two common ways to work it out are profit calculation, such as five times net profit the key person brings into the company, or two times gross profit, and also using a multiple of the key person's salary, such as up to 10 times gross income of that person. Various factors need to be considered including replacing the key person and recouping lost profits. There is the cost of recruiting and training a replacement as well as the potential fallout from lost sales and specialised skills.
This kind of protection insurance is complex so it is best to get independent financial advice. The usual factors that affect the premiums of any life or health insurance policy apply, so health, age, smoking and occupation will all have an impact. According to Lifesearch, for a 30-year-old non-smoking male to be covered with key-man life insurance for 20 years, for £250,000, would cost £11.75 per month with Aviva. For a 40-year-old covered for 10 years it would cost £17.75 per month, again with Aviva.
"The nature of the key person's role could also impact upon premiums," says Danny Cox from IFA Hargreaves Lansdown. "For example, a site manager who spends considerable amounts of time on site and at heights will command a higher premium than people who never leave their desks."
Another significant issue is the protection of shareholder or partnership interests. For any business that is a company, most key-person policies can be written on a life of another basis. In the event of a claim, the proceeds will be paid to the company and there is no need for a trust to be used.
However, in England, partnerships do not have the same legal status. A shareholder protection plan can be written on the life of a director shareholder and placed into trust. In the event of death or illness, the money can then stay in the business as the plan then pays out to the trustees.
"The money can then be used by the surviving shareholders to repurchase shares which may have passed to a beneficiary who does not have the experience to make a worthwhile contribution to the business," says Matt Morris from broker LifeSearch.
Register for free to continue reading
Registration is a free and easy way to support our truly independent journalism
By registering, you will also enjoy limited access to Premium articles, exclusive newsletters, commenting, and virtual events with our leading journalists
Already have an account? sign in
Register for free to continue reading
Registration is a free and easy way to support our truly independent journalism
By registering, you will also enjoy limited access to Premium articles, exclusive newsletters, commenting, and virtual events with our leading journalists
Already have an account? sign in
Join our new commenting forum
Join thought-provoking conversations, follow other Independent readers and see their replies