Insurance may not cover wild weather damage
Policy exclusions could lead to storm claims being turned down.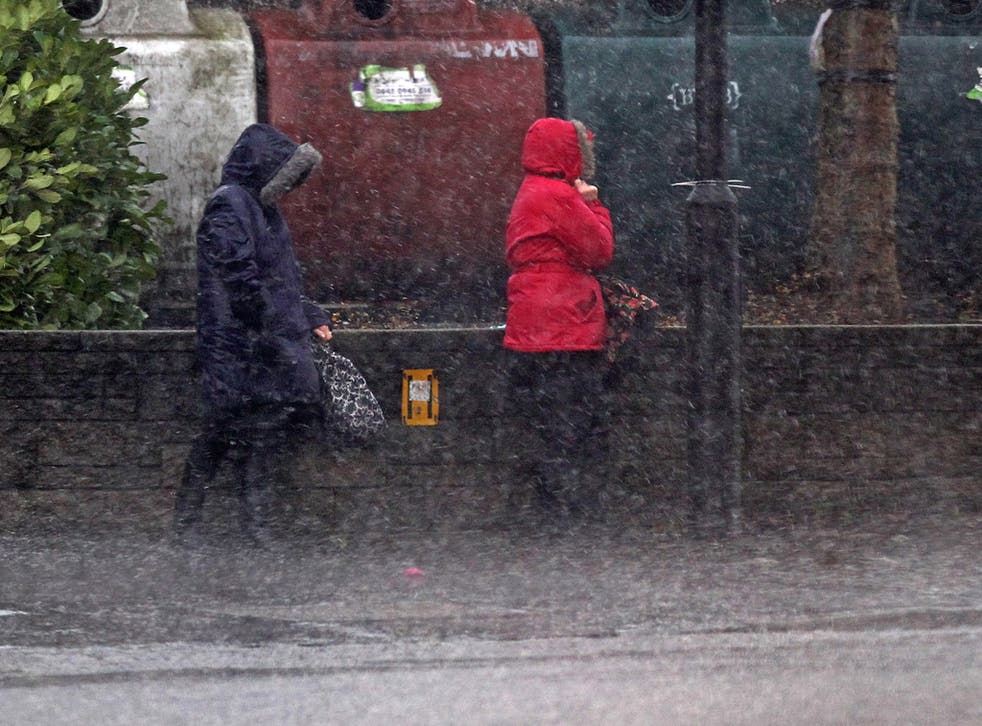 Householders' claims for storm damage could be turned down if they don't have the right cover, insurers said this week. The warning came after firms were hit by record numbers of claims for weather damage following the extreme winds and rain across the country.
Direct Line reported its busiest day for five years while Co-operative Insurance said it had more claims on Tuesday, around 600, than it normally gets in the whole of January.
Carmel McCarthy at More Than said: "Some policies may not cover damage to gates, fences or contents in the open such as garden ornaments so it is important to check to see what cover you have in place."
Most insurers, for instance, will pay for damage to your home caused by falling trees, branches,aerials or satellite dishes.
But they won't pay out for broken aerials or dishes or, for that matter, any hedges, gates or fences.
Asia Yasir of Esure advised: "Although home cover usually provides liability if a fence blew into someone, it won't cover storm damage to gates and fences. Homeowners should therefore ensure that fence posts haven't rotted and secure any loose panels."
You also need to check if there are any claims limits on your policy or other exclusions. "If you have expensive garden equipment in your shed or you have an outbuilding which is used as a games room or study, make sure this is covered in the policy," warned Stuart Curson of Direct Line. Crucially claims will be turned down if insurers believe you have failed to maintain your property properly. So if it finds evidence, for instance, that your roof was damaged before the storm, it may turn down your claim.
Lee Mooney of Co-operative Insurance, warned: "Although most insurers review claims on a case-by-case basis, sometimes home insurance won't cover for loose items such as tiles or fencing when necessary arrangements to maintain these properly were not made before the storm."
For that reason it's a good idea to do a quick storm MoT now, before further high winds or torrential rain add to the damage. Check round your property to ensure there are no obvious problems and lock away loose objects such as dustbins or bird tables.
If your property is damaged, you may need to prove that your area was actually hit by a storm.
The Financial Ombudsman Service said claims complaints often centre around what constitutes a storm as some insurers, for instance, only pay out if winds reach a certain speed on the Beaufort scale.
However, the key lesson from this week's spate of storms is the importance of checking that your policy is valid and suitable.
Mr Mooney said: "Bad weather like we're experiencing reminds us how vital it is to protect our homes with insurance . All too often we go for the cheapest policy rather than checking which one offers the best level of cover."
Register for free to continue reading
Registration is a free and easy way to support our truly independent journalism
By registering, you will also enjoy limited access to Premium articles, exclusive newsletters, commenting, and virtual events with our leading journalists
Already have an account? sign in
Register for free to continue reading
Registration is a free and easy way to support our truly independent journalism
By registering, you will also enjoy limited access to Premium articles, exclusive newsletters, commenting, and virtual events with our leading journalists
Already have an account? sign in
Join our new commenting forum
Join thought-provoking conversations, follow other Independent readers and see their replies