Insurance: You may be travelling light on gadget cover
Don't assume your holiday insurance fully protects your smartphone, MP3 player, tablet and other expensive, electronic gizmos, says Chiara Cavaglieri
Chiara Cavaglieri
Saturday 01 June 2013 17:53 Comments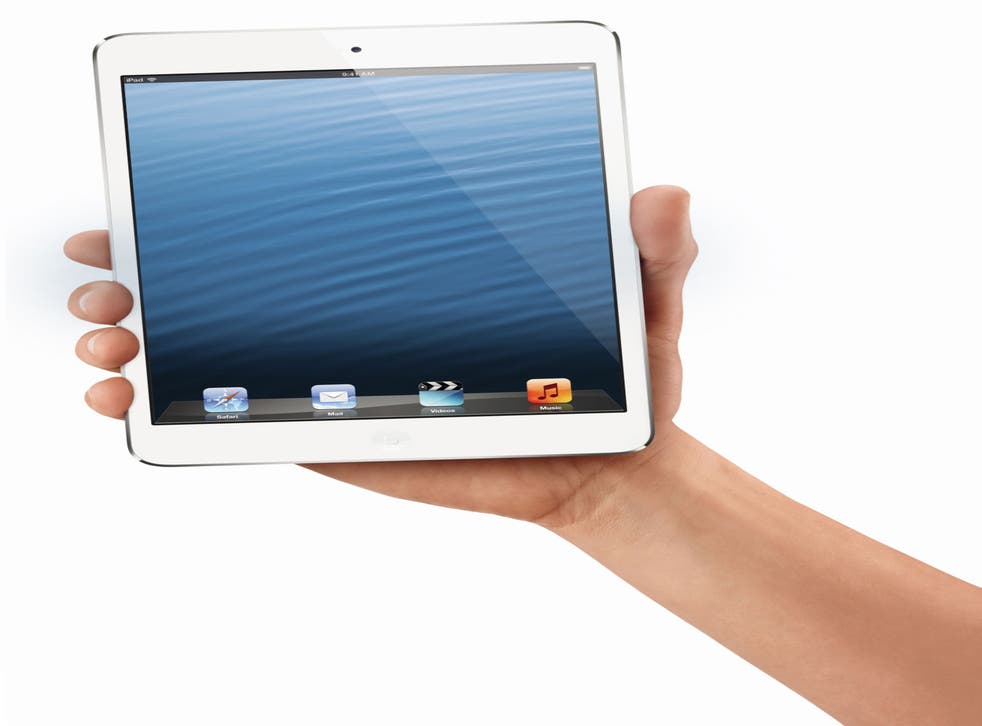 A typical suitcase today is crammed full of modern gadgets with holidaymakers refusing to part with their smartphones, e-readers, MP3 players and tablets, but it seems that travel insurers are still stuck in the past. Expensive electronic gizmos are now everyday items for many travellers and you can easily find yourself walking around with more than £1,000 of equipment. But outdated limits on insurance policies could leave you with a nasty surprise should anything happen to them.
You may think you're covered by your travel policy, but when it comes to gadgets, many policies aren't worth the paper they are written on, potentially leaving you seriously out of pocket if you lose or damage your valuables on holiday.
"Most basic policies won't cover things like smartphones and may not give you enough cover for more expensive laptops or cameras. Often the maximum payout per item on this type of policy is between £100 and £300, so if you're planning on taking more pricey items away with you, it may be worth spending the extra money to get a more comprehensive policy," says Mhairi Duffin, head of travel at Confused.com.
Consumer organisation Which? recently looked at standard travel insurance policies from 20 of the largest insurers and found nearly all had set unrealistically low limits for both the cost of replacing one item and the overall valuables limit. Which? members calculated that they were carrying laptops worth on average £671, iPads at £428 and smartphones at £372, but all of the companies had a single item limit for valuables of only £300 or less, while Axa, Columbus Direct, Insure & Go and Virgin Money had a limit of just £200. This level of cover seems even more pathetic when you consider there is also an excess – the amount you have to pay towards a claim – which is set at £50 on most policies but rises to as much as £100 with some insurers.
Until travel insurers raise their limits, you may find that your home-insurance policy offers greater cover for valuables away from home. Providers typically offer bolt-on insurance to cover items away from home, charging around £50 on top of your annual premium and the same again if you want cover for accidental damage, although you may have to pay extra if individual items are worth more than £2,000. The big problem here, however, is that making a claim will increase your entire annual premium, particularly if you would lose any no-claims discount. It may be relatively cheap to add cover for pricey gadgets, but if you would lose any discounts you've built up over the years, your home insurance could rise considerably.
Arguably, taking out insurance with the gadget provider offers the most comprehensive cover because it protects you against all types of accidental loss and calls made on your smartphone. They also replace the gadget immediately so you don't have to be without your phone or laptop for long. The downside is that this is also the most expensive option, costing from £12.50 per month (an annual premium of £150) to cover iPhones, so you may prefer to look into standalone gadget cover from specialist providers such as Gadget Cover, Protect Your Bubble, Gadget Guardian and Supercover Insurance.
Policies cost from as little as £5.99 per month for smartphones and less for laptops. Packaged bank accounts often include standalone mobile-phone insurance as one of the benefits, although it is only worthwhile switching if you use all of the other benefits on offer. Most firms boast 48-hour replacement, as opposed to the weeks you might have to wait when claiming through a home-insurance policy.
This isn't much of a benefit if the firm is refusing to pay out though, so pay close attention to the policy wording. Browse online reviews to get an idea as to whether any given insurer has a history of refusing claims on technicalities. And remember: you can take complaints to the Financial Ombudsman Service (FOS) if you think your claim has been rejected unfairly.
"Gadget insurance is similar in many ways to mobile-phone insurance. With both products, we've found that the contracts can sometimes be rather restrictive – and there's sometimes a tendency to apply these terms strictly. As a result, we uphold a higher percentage of these cases than other forms of general insurance," says Martyn James of the FOS.
Standalone insurance will not cover accidental loss as standard. For example, you have to pay an extra £1 per month for this at Protect Your Bubble and some providers don't offer this as an optional extra at all. Worse, if you make a claim within the first year you may have to pay the full year's premium up front, so that cheap monthly premium may not be as good as it sounds.
Data from analysts Defaqto also show that although nearly all gadget-insurance policies provide cover for theft, 21 per cent of those do not provide cover if a gadget is stolen from a commercial vehicle or a convertible car. Cover against accidental loss is provided by 69 per cent of all policies either on an "optional" or "standard" basis, but again, not all policies cover all types of gadgets, with 21 per cent providing cover on a "restricted" basis, typically excluding laptops and computers.
Make sure that you understand exactly how any given provider defines a gadget and note all of the policy restrictions and excesses that apply.
Top tips for making a claim
Report it as soon as possible
Most insurers insist you report a theft of a gadget within 48 hours and obtain a crime reference number. You should also contact your network provider and insurance company straight away.
Take care of your possessions
You are expected to take "reasonable care" of your possessions outside the home. An insurer could reject your claim if you left a phone unattended.
Note and register the IMEI
Keep a record of your phone's International Mobile Equipment Identity (IMEI) code, which you will need if it is lost or stolen. This should be on the phone's packaging or the handset. You can also find it on the SIM tray of your iPhone. Register the IMEI at the UK National Property Register, http://www.immobilise.com
Beware premium-rate numbers
Watch out for premium-rate numbers when making a claim
Register for free to continue reading
Registration is a free and easy way to support our truly independent journalism
By registering, you will also enjoy limited access to Premium articles, exclusive newsletters, commenting, and virtual events with our leading journalists
Already have an account? sign in
Join our new commenting forum
Join thought-provoking conversations, follow other Independent readers and see their replies