Meet the uninsurables left without protection
Sometimes the cost of insurance can make it almost impossible to take out any cover. Samantha Downes looks at what makes someone – or something – 'uninsurable'
Samantha Downes Comments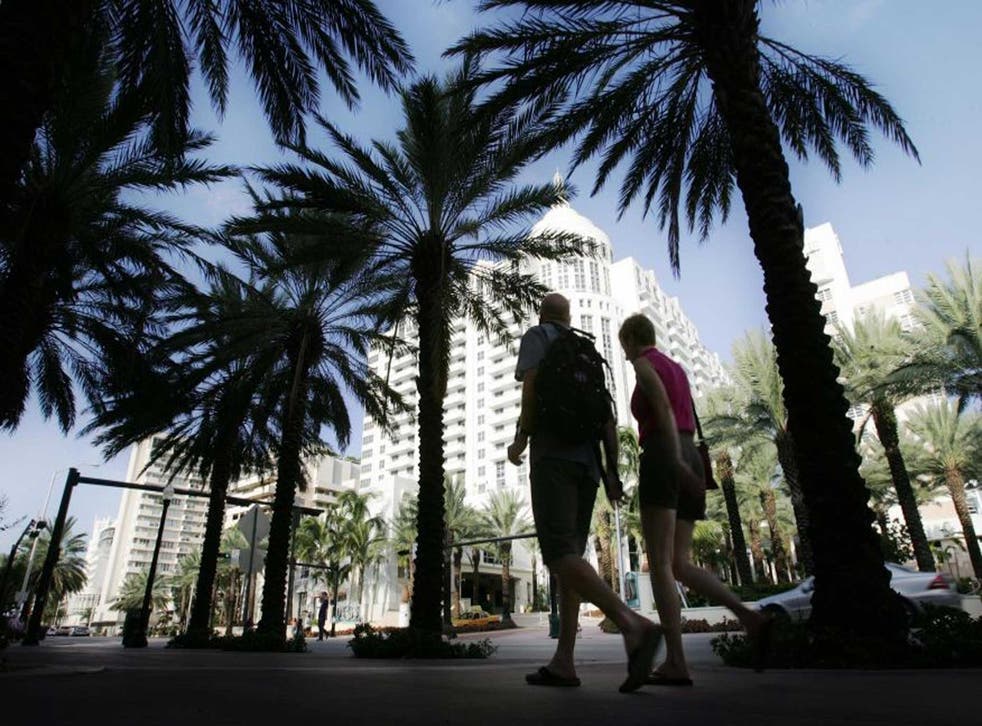 The UK insurance industry is the third largest in the world, with London acting as a global centre where anything and everything is insurable.
In the last couple of decades buying insurance has become as cheap – if not cheaper than – a pint of milk, with even life insurers now offering off-the-peg cover from as little as £5 a month.
Insurers have been able to offer cheaper insurance premiums largely by streamlining the underwriting process. Although technology has helped, this improvement has come at a price.
Westley Pearson, a claims manager at the specialist pet insurer Animal Friends, explained how tick-box underwriting meant that those with unusual or irregular circumstances were more likely to fall out of the net. He said: "To offer cheap insurance, companies have to have standard cover terms – it's a simple as that."
Those who have trouble getting insurance include older travellers. With more over-50s taking gap years or long-haul trips, the number of insurers wanting to cover them has grown.
However, for those who come in a couple of decades older, getting insurance can be a problem.
Angus Howe, a 78-year-old retired engineer, and his 75-year old wife, Jeanette, have been holidaying annually in Florida, renting a villa with friends, since the mid-1980s, nearly 30 years. Mr Howe said: "Last year, when I went to get an insurance quote, I was told it would cost at least £3,000 to insure us. It normally costs around £300."
The reasons for the hike were obvious. Mr Howe had been fitted with a pacemaker and had received treatment for bladder cancer.
"I had these conditions but they were undiagnosed, possibly for years, when we were travelling. The cancer is in remission and the pacemaker is checked every few months and it hasn't been used, which means the heart condition I had it fitted for hasn't reappeared. I'm actually healthier because I get a full MRI scan."
Other elderly travellers The Independent spoke to complained of similar treatment by insurers.
One 87-year-old woman suddenly found her premiums went up to £4,000.
She said: "I'm in good health and haven't had any long-term issues. My age simply seems to be a problem."
Another lady, who was 80, wanted to travel Down Under and was quoted the same amount, even though, she said: "I've not been ill."
Both women are distraught that they can no longer travel abroad without paying a premium equivalent to buying a small car.
Nevertheless, Mr Pearson believes that anything is insurable, and advises people to shop around. "The best thing these people can do is to look for a specialist insurer.The man with the heart complaint should go through the British Heart Foundation, which has a list of insurers who will be aware of his condition and be able to price his cover more appropriately."
The elderly are the most obvious uninsurables, but what else can preclude people – and things – from getting cover?
Car insurance
The cost of the average private comprehensive motor insurance policy may have fallen – by 9 per cent during 2013 compared to 2012, according to the Association of British Insurers – but there are still plenty of people who find their premiums are rising.
If you are a student or a tree surgeon, you will find your premiums are higher. While there are no "uninsurable" professions, having a top-of-the-range motor will also affect how much you pay.
The most expensive cars to insure include a Lamborghini Aventador LP700-4 V12, a Ferrari 458 Italia, an Aston Martin DB9, and a Bentley Continental.
Where you live also counts, with the postcodes B19, SE14, E7 and B12 – in London and Birmingham – attracting the priciest premiums.
So a tree surgeon with an Aston Martin living in New Cross, just outside the City of London, may just find their car is uninsurable.
Julie Daniels, of the insurance comparison website Compare the Market, said: "We recommend that consumers shop around for the best deals on their insurance – this is particularly important if you are in an occupation that insurers deem to be risky.
"Workers that use heavy duty or dangerous equipment such as mechanics, tree surgeons or track workers should be aware that they fall under this bracket and therefore it is especially important that they hunt around for the most competitive rates."

Life and medical insurance
Critical illness (CI) cover has been a focus of complaints as to "uninsurablility". It is an insurance which pays out a lump sum if the insured is diagnosed with a long-term illness.
You can be refused critical illness cover if you have a hereditary or existing illness that makes a claim almost inevitable. For example, if you are an alcoholic who continues to drink, or someone with the BRAC1 and BRAC2 breast-cancer genes.
Income protection, which offers a monthly payment to cover bills and or mortgage payments if you lose your job because of illness or injury, also has provisos.
You can be refused cover if you work in an occupation deemed too high a risk, for example being a member of the armed forces, the fire service or being a professional sportsperson.
Other uninsurables include those who travel to areas of the world where there is a high risk of conflict and/or disease for work.
Emma Thomson, of the life-insurance broker Life Search, said: "A consultant in the oil industry who travels to Nigeria for work will be declined by many insurers. Another example is someone who is significantly overweight, for example with a BMI of over 45. They would be declined cover because of the associated health risks of being obese."
She said people can be declined cover for a range of reasons including health, travel, residency and occupation; essentially if the insurer believes the chances of claiming on the policy are too high.
"Not all insurers have the same approach, so it is worth shopping around, and there are specialist firms, such as Lloyd's syndicates, which might offer cover to clients who have previously been turned down by the mainstream insurers, so they are worth a try too," she added.
Pet insurance
The good news is that pet insurance is pretty inclusive.
In 2013 pet insurers paid out £478m, or £1.3m each day, to cover veterinary bills.
According to the Association of British Insurers (ABI), the cost of treating a dog injured in a road-traffic accident is £674, and £300 for a cat. An overnight stay at a vets can cost £675 for a dog and £300 for a cat.
Payouts include treating a dog for injuries sustained when he got impaled on a fence while chasing a cat, removing a marker pen swallowed by a dog, removing a mouth tumour from a hedgehog, and treating a ferret with heart disease.
Mr Pearson said even elderly pets can get cover.
"Pet insurance is probably the most-inclusive insurance, but for some it is still a luxury, especially when household costs elsewhere are rising.
"The only unisurables in terms of pet insurance would be dangerous dog breeds or endangered animals, but people are not meant to keep these as pets anyway."
Home insurance
Home contents and buildings insurance offer peace of mind to most homeowners and tenants.
The increase in widespread flooding has prompted the insurance industry to offer reassurance to homeowners, meaning that even living in an area liable to flood should not make homes there uninsurable.
Last autumn the ABI and the Government agreed a memorandum of understanding on a not-for-profit scheme called Flood Re, which would ensure that flood insurance remains affordable and available.
Simon Douglas of AA Insurance said very few homes are "uninsurable".
"The home-insurance market is very competitive, but its profitability is dependent on severe weather, floods, freezes and subsidence," he said.
"Insurers don't change their rates as regularly or as frequently as they do for motor, so premium movements tend to be more stable.
"It would take widespread, severe weather damage to trigger a rapid change in rates across the market. I don't believe we'll see much pressure on premiums until and unless that happens."
If you have problems finding insurance you can contact the British Insurance Brokers' Association's "Find a Broker" service. The service can help find specialist insurers who can offer specific types of cover based on factors such as age and medical condition.
Phone 0870 950 1790 or visit their website at biba.org.uk
Register for free to continue reading
Registration is a free and easy way to support our truly independent journalism
By registering, you will also enjoy limited access to Premium articles, exclusive newsletters, commenting, and virtual events with our leading journalists
Already have an account? sign in
Join our new commenting forum
Join thought-provoking conversations, follow other Independent readers and see their replies