One in 10 investors 'taking tips from social media'
A fifth of under-35s say online platforms are their most important tool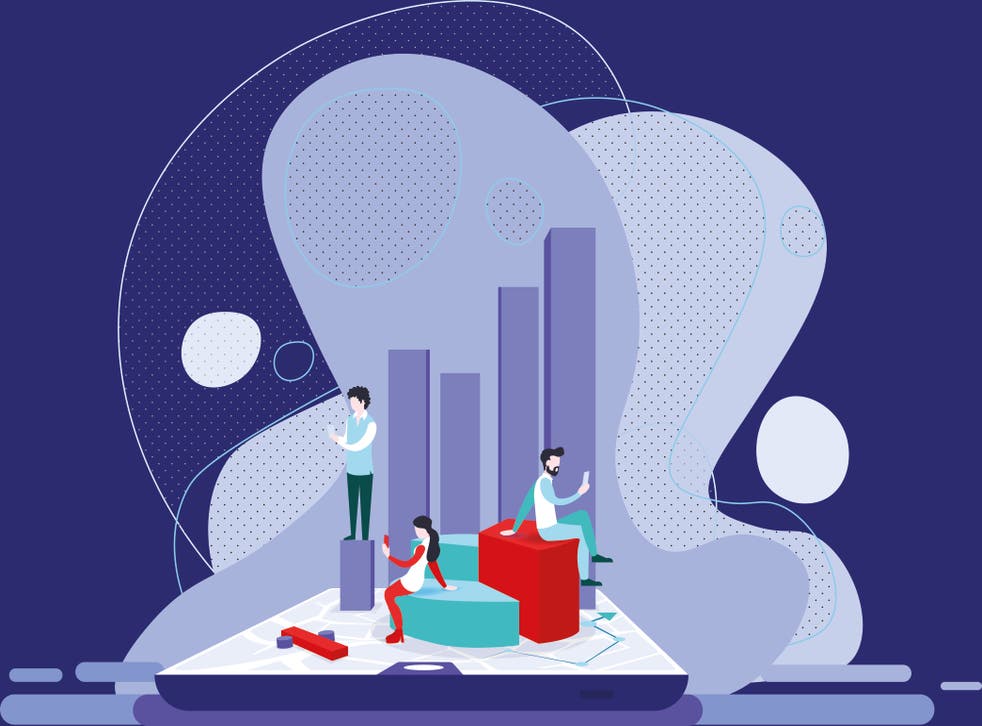 One in ten investors used social media to inform their investment decisions in 2020 as Covid prompted more people to turn online for contact and even financial insight.
A report by behavioural finance firm Oxford Risk found that novice investors with more time on their hands due to the pandemic are increasingly using social media platforms as a key source of information for their decisions.
A fifth of younger investors now say social media channels are the most important sources of information for managing their investments, compared with just 4 per cent of those over the age of 35. 
But an over-reliance on social media makes users increasingly susceptible to a number of conflicting emotions that can leave investors confused, the report warned. In particular, it increases the chances of them making emotional decisions when managing their investments, which "invariably" ends in them losing money, it found.
"The quickfire comments seen on social media are far too often based on amateurs' knee-jerk responses to market fluctuations, which leads to all kinds of bad decisions and losses," says Greg B Davies, head of behavioural finance at Oxford Risk.
"Investors need to base their decisions on long-term views with a realistic view of their goals and attitudes to risk," he warns.
Many of the decisions made by retail investors taken for "emotional comfort", which, in a normal year, could see them lose out by an average of 3 per cent in optimum investment returns annually. The current increased level of market volatility and the heightened emotional response from investors mean that could be far higher.
Oxford Risk says many investors have also increased their allocation of cash during these volatile times.
But a knee jerk reaction to a tip or reference is just the tip of the iceberg when it comes to the risks of basing investment decisions on social media influences.
As more people sit in front of screens for longer with more time and, sometimes at least, a little more money in their account, more people have tried their hand at investing for the first time during the pandemic.
But with millions facing lost income and poor interest rates on savings prompting them to turn to investments to help support their finances, Covid has provided some rich pickings for fraudsters.
In the year to September 2020, Action Fraud received more than 17,000 reports of investment fraud with a total of £657m of reported losses. That's up by almost 30 per cent on the previous year.
These numbers are likely to represent only a small proportion of cases too, as fraud often goes under-reported. 
Last month, the Financial Conduct Authority (FCA) regulator issued warnings about one particular type of investment scam, known as "clone firm" scams that cost consumers more than £78m last year alone, with an average of £45,242 stolen per person, data from Action Fraud found.
Clone firms are fake firms set up by scammers using the name, address and Firm Reference Number (FRN) of real companies authorised by the FCA. Once set up, these fraudsters will then send sales materials linking to websites of legitimate firms to dupe potential investors into thinking they are the real firm when they are not.
Elsewhere, Action Fraud issued warnings last year over "money flipping" services leading to losses of hundreds of thousands of pounds a month.
Fraudsters approach, or are approached by, victims via the instant messaging after advertising their service. Some use a personal approach based on an individual's account that suggests a lavish lifestyle earned from expert investment decisions, who then offers to include would-be investors in future deals.
Tricks and tactics
These scams claim to only require an initial investment of a few hundred pounds which they say will be used to trade on the stock market or to buy and trade foreign currency (Forex) until they have multiplied the investment several times within a matter of days which is paid to the victim after a small commission is deducted for the service.
"In reality, once the initial investment has been transferred the victim is given a series of excuses as to why their money and 'profits' cannot be returned unless more money is sent," Action Fraud warned. "Eventually all contact is severed and the victim is blocked by the suspect.
"Victims are usually requested to send the money by bank transfer or through a cryptocurrency platform which means it is nearly impossible to retrieve."
Whilst individual financial losses from this fraud are comparably smaller than other types of fraudulent investment schemes, this fraud targets a younger demographic, typically aged between 20 and 30, with fewer savings or those who are financially vulnerable and are searching for a quick and easy way to make money.
Speaking to a panel of MPs last month, FCA executive director of enforcement and market oversight Mark Steward said the regulator had piled resources in to its Warning List of fraudulent firms, which is updated every day.
But he also said the regulator faced a bizarre situation where it was paying for fraudulent adverts to be removed after criminals had paid to put them up. 
The legal obligations of social media platforms are currently very limited, leaving users largely fending for themselves. Campaigners are now pushing for investment scams, particularly where they target the vulnerable, to be included in Online Harms legislation as a financial harm.
Self-preservation
Never respond to any requests to send money or allow money to be transferred through your account by someone you don't know and trust, and don't be rushed into making an investment decision. Genuine organisations won't ever pressure potential clients into making an immediate transaction.
Seek independent professional advice before making significant financial decisions and use the FCA's register to check if the company is regulated by the FCA.
The specific details of a firm, such as the telephone number and website address can be verified on the FCA Register. Use the details on the FCA Register to make contact with the business to be sure you're dealing with the real firm.
Anyone considering an investment opportunity should also check the Warning List of firms and not to deal with a firm that is not authorised by the FCA.
If you think you've been a victim of an investment fraud, report it to Action Fraud online at www.actionfraud.police.uk or by calling 0300 123 2040. For more information about investment fraud, visit www.fca.org.uk/scamsmart. 
Register for free to continue reading
Registration is a free and easy way to support our truly independent journalism
By registering, you will also enjoy limited access to Premium articles, exclusive newsletters, commenting, and virtual events with our leading journalists
Already have an account? sign in
Register for free to continue reading
Registration is a free and easy way to support our truly independent journalism
By registering, you will also enjoy limited access to Premium articles, exclusive newsletters, commenting, and virtual events with our leading journalists
Already have an account? sign in
Join our new commenting forum
Join thought-provoking conversations, follow other Independent readers and see their replies