The Independent's journalism is supported by our readers. When you purchase through links on our site, we may earn commission.
IPOs bring a cheer to investors
Average share price return is 20 per cent so far this year
Advertisement Feature
Friday 21 August 2015 15:56 Comments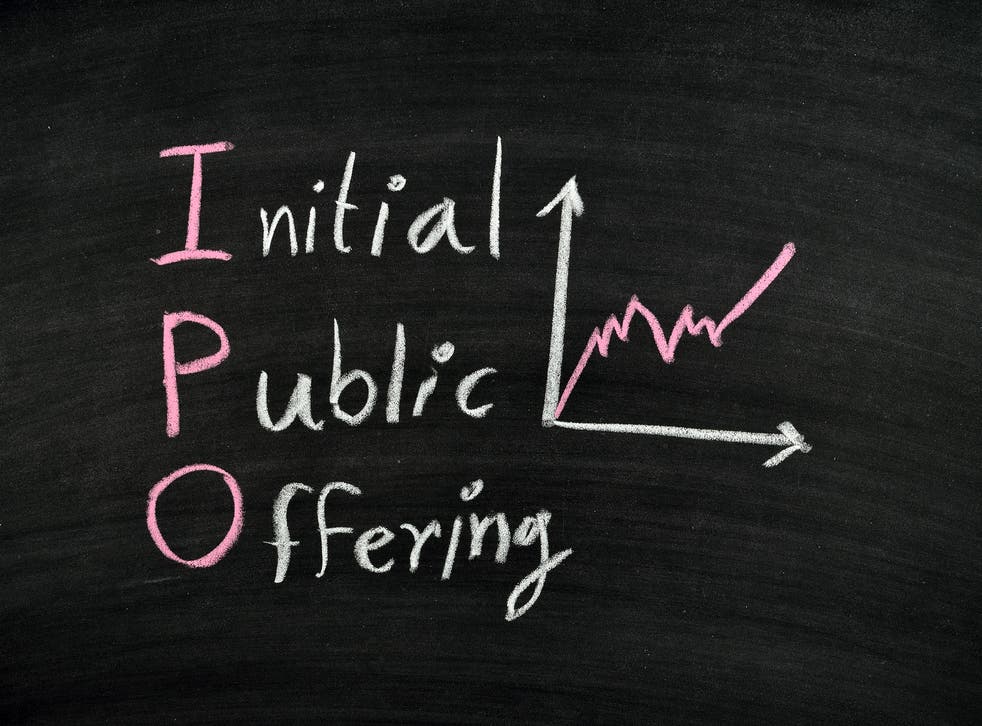 The City is back into overdrive with initial public offerings (IPOs) as the shackles of the general election are removed. The City is back into overdrive with initial public offerings (IPOs) as the shackles of the general election are removed.
Investment bankers had been quietly talking about a wealth of stock market flotations that were bubbling away in the background, but ultimately on ice until they knew who would be in power for the next five years in the UK.
With a pro-equities election result, the starting gun has been fired for the next wave of IPOs. There have been 19 companies join the stock market since the general election. This represents 30% of all IPOs between January and July 2015.
The average share price return for all IPOs so far this year is 20 per cent, according to research by London Stock Exchange. More than four out of every five floats (83 per cent) are trading higher than the price at which they raised money to join the stock market.
The best performing stock is clinical stage biopharmaceutical company Motif Bio, up 193 per cent since joining the market in April.
Hungarian airline Wizz Air is up nearly 45 per cent in price since floating in March. Used car sales website AutoTrader has also done well as investors scramble for a slice of the business. Its shares have increased by 46 per cent since its March market debut. And fishing accessories retailer Fishing Republic has delivered a 22 per cent share price gain in just two months since floating.
While the IPO performance figures this year look positive, it is worth noting that many of 2014's flotations have left investors with a sour taste. Game Digital, AO World, Bagir, Boohoo.com, Exova and Mysale are all companies that floated last year and have since issued profit warnings.
The true test of a decent business is its ability to report consistent earnings progression. Many of the troubled stocks weren't able to live up to the hype that accompanied their IPOs, so let that be a lesson when you are looking to back new market entrants now. Sofa retailer SCS floated in January this year and has already issued a profit warning. Equipment specialist HSS Hire shocked investors in June when it revealed poor trading. Its shares are down by a third since joining the stock market in February.
Click here to open a dealing account in minutes
How do I take part in IPO offers?
The Royal Mail float in October 2013 has perhaps misled the public as to how IPOs work. Many people now assume all companies let the public take part in the fundraising that typically accompanies new stock market flotations. In reality, very few companies open their doors to the public before normal trading begins on the stock market. Only RAC is understood to be considering a retail offering amid the next wave of London IPOs.
The issue is down to strict financial rules. A broker organising a float is only allowed to bring up to 150 'inside', meaning the group of people who are allowed to know the fine details about a float before it gets underway. They inevitably just ask friends and/or fund managers who have a decent slug of cash, so a £5m fund-raise can be covered by 10 or 20 parties. That's much quicker and easier to organise than to do what Saga or Royal Mail did in the form of a 'retail IPO offer' where any member of the public could apply for shares.
But companies and their advisers are slowly waking up to demand from the general public to participate in IPO offers. This year we have seen Woodford Patient Capital Trust, Apax Global Alpha and HSS Hire among those opening their doors to retail investors from the start.
Forthcoming IPOs to expect on the London stock market include the UK banking operations being separated from National Australia Bank and listed as a standalone unit. Polish coal miner Prairie Mining hopes to list in London in the third quarter of the year. Spread betting provider CMC Markets has been quoted in the media as saying it hopes to float in the not-too-distant future.
Perhaps one of the biggest floats expected to happen soon is payment processing business Worldpay. Barclays' deputy chairman Sir Michael Rake was revealed on 15 July as Worldpay's new chairman, fueling speculation that the appointment was a precursor to confirming IPO plans.
It is worth considering that private equity companies continue to seek opportunities to own medium to large businesses, making IPO candidates prime targets. Sky News reports that Blackstone and H&F are considering a takeover bid for Worldpay. In June, Mexican meat processing group JBS announced a $1.5 billion acquisition of food producer Moy Park, Northern Ireland's biggest employer which was widely expected to be finalising a UK stock market listing. In January, transport ticket seller Trainline agreed to be bought by US private equity group KKR only days after announcing plans to join the London stock market.
Click here to open a dealing account in minutes
Author: Daniel Coatsworth, editor in SHARES magazine
---
Please note the value of investments, and any income from them can go down as well as up and you may not get back your original investment. AJ Bell Youinvest do not offer advice about the suitability of their products or any investments held within them. Should you require financial advice you should consult a suitably qualified financial adviser. Tax rules can change in the future and the tax treatment depends on your personal circumstances. Past performance is not a guide to future performance and some investments need to be held for the long term.
AJ Bell is authorised and regulated by the Financial Conduct Authority. The Independent is not responsible for the content of this advertisement feature and any queries should be directed to AJ Bell.
Register for free to continue reading
Registration is a free and easy way to support our truly independent journalism
By registering, you will also enjoy limited access to Premium articles, exclusive newsletters, commenting, and virtual events with our leading journalists
Already have an account? sign in
Join our new commenting forum
Join thought-provoking conversations, follow other Independent readers and see their replies