Will a lifetime mortgage help your home hopes?
Could a 40-year fixed-rate mortgage transform the UK market, or will it just add to buyers' problems?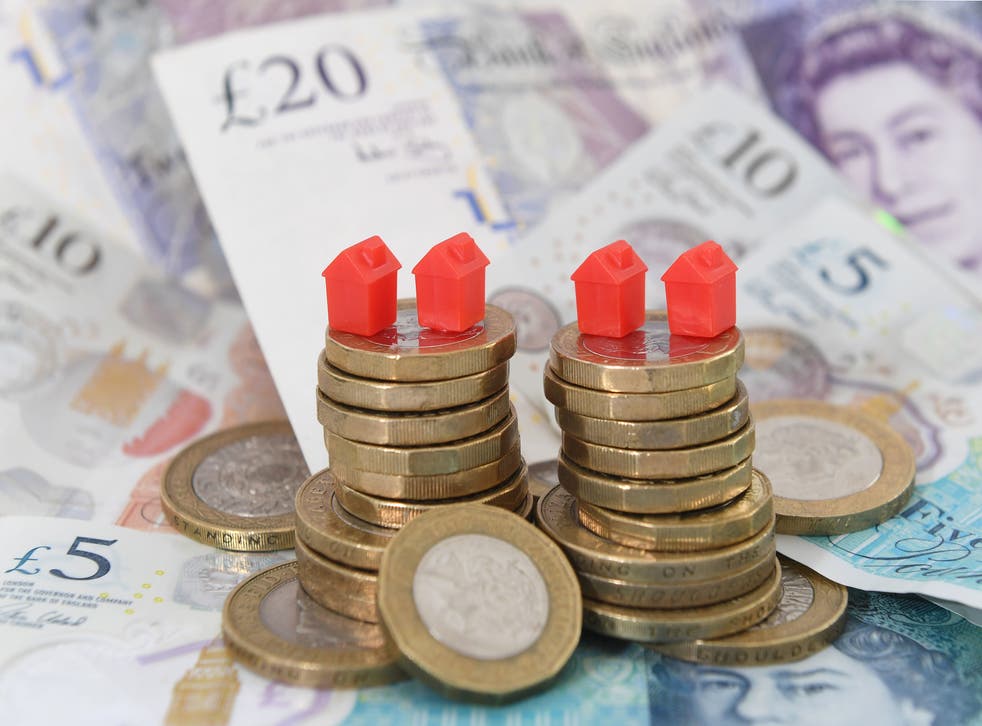 Not one but two mortgage companies will start offering lifetime fixed-rate mortgages in 2021, in a move that could fundamentally change how we finance house purchases.
Whether you should fix your mortgage and how long for is a common question on The Independent's money pages. The longer you fix, the greater your financial stability – but usually you pay extra for that peace of mind.
Short-term fixes or variable rates are usually cheaper than longer ones. But fixing means you know what the repayment will be each month and there's no risk it will rise to an unaffordable level.
But the longest most people will fix for is five years, although a few mortgage deals let you fix for as long as 10. Yet a newly launched mortgage from Habito will let you fix for 40 years, and the lender Perenna is planning to launch a 30-year-long mortgage this summer.
So why the sudden innovation in the mortgage market – and could it be the answer to making repayments affordable? Or does it risk leaving buyers battling mortgage repayments for far longer than normal?
Already abroad
In the last few days, the mortgage company Habito launched its Habito One mortgage, which it says is the longest-ever fix, offering up to 40 years at the same rate with no need to remortgage.
"Long-term fixed-rate mortgages are not brand new to the UK," says Daniel Hegarty, Habito's CEO and founder.
"Nationwide had a 25-year fixed-rate mortgage around 15 years ago. And before we launched Habito One, the longest fixed-rate mortgage was Virgin Money's 15-year deal, which exists today. Our hunch is that long-term fixed-rate mortgages haven't taken off to date because everything that's come before has carried a hefty early repayment charge (ERC) or exit fee."
This summer, another company, Perenna, is planning to bring a 30-year fixed-rate mortgage to the market. Like Hegarty, its co-founder Colin Bell believes there is an appetite for longer fixes, which are common overseas.
He says: "Products like these have long been available in countries like Denmark, where the most common fixed-rate mortgage options are not two or five years, but 20 or 30, and these products dominate by far.
"We believe these products offer fairer terms for borrowers, give them more certainty over the future cost of the mortgage and make it easier to budget for life goals beyond homeownership, like getting married or starting a family."
Risk remains
Harry Fenner, CEO of Navana Property Group, thinks that potential customers need to think about the risks as well as the benefits of what is on offer and tailor what they personally apply for.
"They are a welcome solution for first-time buyers, offering security and access to higher borrowing," he says. "Given current uncertainty about the future, accentuated by Covid-19, some buyers will want this level of security and safety in their homes.
"However, young buyers need to be aware that extending any mortgage over 40 years, rather than the standard 25, leads to much higher interest payments over the duration of the term. They should be used very carefully.
"There is also a danger that an influx of 95-per-cent and 40-year mortgages could fuel unsustainable levels of borrowing. We could see a return of the problems we saw during the first lockdown, when first-time-buyer deals and larger mortgages suddenly became unavailable."
Mel Whiting, mortgage department manager at Norton Finance, says: "I think [these deals] will certainly attract interest amongst some customers as mortgages are a long-term proposition and people do want the certainty of payments being affordable long term.
"The idea of this level of flexibility that they are offering sounds, in theory, like a product everyone would be enquiring about. However, it comes at a premium as the rates of interest are almost certainly higher than the standard fixed rates currently available, making repayments substantially more expensive for a considerable amount of time which may not work out to be cost-effective long term."
But there could also be some resistance from out-of-pocket mortgage brokers. "Ultimately, many independent brokers won't be as motivated to sell these deals because of the loss of recurring income for them – they want to promote the benefits of a two-year fix, naturally," Hegarty says.
"As things stand, brokers in the main sell two- or five-year fixed-rate mortgages. It works for customers, but it works for brokers too because it gives them a recurring procuration fee – and, potentially, a recurring customer fee.
"This can be around £1,000-£2,000 per mortgage, every few years; if you have a mortgage term of 25-30 years and always plan to take a two-year fixed, you might have saved on the rate over the last few years, but you'll also have paid £10,000-£15,000 in product fees over the total term."
Shaking up the market
Whiting thinks that even the arrival of these very long-term mortgages on the market could shake up what's available: "I do think that lenders will see this product and start to offer more long-term fixed rates, including rates fixed for any period of time in between, such as 15 or 20 years."
Certainly Habito's Hegarty expects more lenders to follow suit: "There's a lot of uncertainty for UK consumers right now; we don't know how much inflation will rise this summer or whether central banks will raise rates to soften the impact of that. We think people do want peace of mind with the option to leave at any time, so I'm sure other lenders and banks will be looking at what we've done."
House prices rose by 8.5 per cent in 2020, according to the Office for National Statistics, and the average property now costs £252,000. For such a large price, fluctuations in interest rates can be intimidating for buyers who face the prospect of decades paying it back.
So perhaps longer-term mortgages may help buyers make that jump and feel as if their costs are more predictable, and thus easier to manage.
But perhaps they will be put off by the higher rates being charged for that peace of mind – after all, the Bank of England's base rate hasn't been above 1 per cent since 2009.
Join our new commenting forum
Join thought-provoking conversations, follow other Independent readers and see their replies