The Independent's journalism is supported by our readers. When you purchase through links on our site, we may earn commission.
Hard-up Brits are pawning family assets to make ends meet
Samantha Downes
Saturday 09 June 2012 00:00 Comments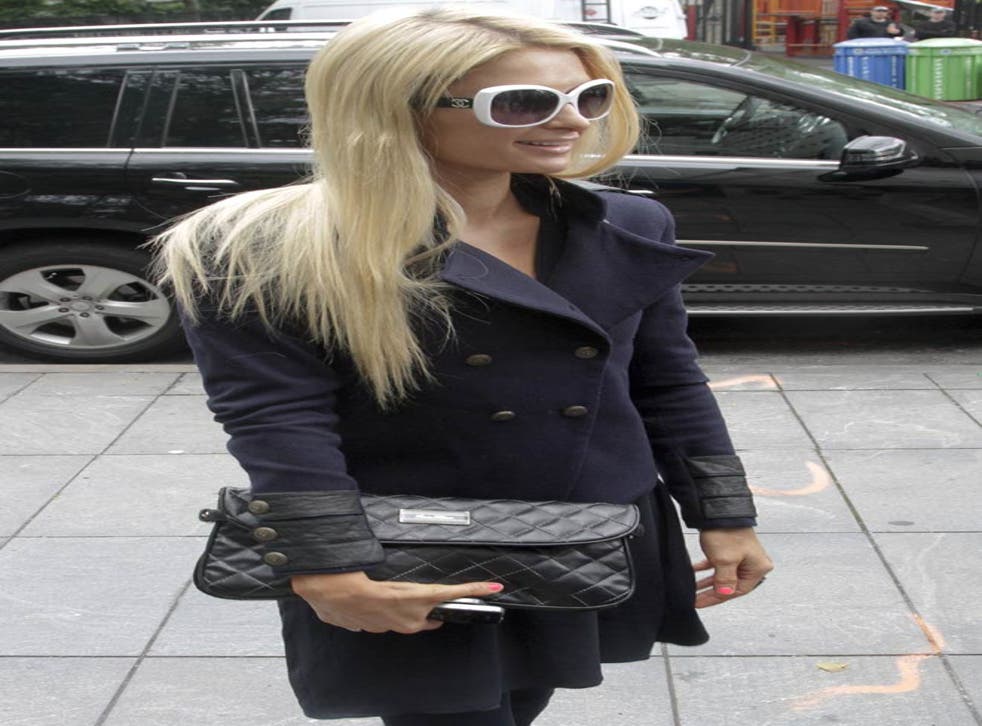 Using valuable items such as jewellery or luxury motorcars as security for a loan, has become an increasingly popular way to raise cash during the recession. But just how safe is it and what are the alternatives?
In the years leading up to the credit crunch borrowing was cheap. As a result, many Brits splashed out on high-end items such as designer handbags, jewellery, and luxury cars.
The consumer boom may have ended in 2008, but the value of many of these items has persisted, if not increased.
So now people are turning to the items they bought in the good times to see them through the tough times, by using them as security for a loan.
Traditionally, jewellery has been used by cash-strapped families to raise money quickly, but since the recession pawnbrokers have seen a rise in the number of more modern items of value, such as designer handbags.
Ray Perry, chief executive of the National Pawnbrokers Association, said business was booming for the UK's 2,000 practitioners in a market which was worth just over £500m last year.
But it not just high street pawnbrokers who are cashing in on "asset-rich but cash-poor" Brits. Asset-backed borrowing is also experiencing a surge in business, according to lenders such as Borro, which launched in August 2008.
Claire Gates, managing director of Borro, said the company had created an "upmarket", online alternative to traditional, high-street-based pawnbrokers.
She said: "We saw a gap in the market, where middle-class, affluent people who were asset-rich but cash-poor could use valuable items to either raise cash for projects or see them through a period when cashflow is a problem."
Borrowers can raise between £1,000 and £1m using antiques, fine art and wine and even yachts as security. Borro will then lend an amount of between50 and 70 per cent of the item's value.
Ms Gates said: "We offer a discreet service and a lot of our clients are referred to us via private banks and financial advisers."
As with traditional pawnbrokers the loan has to be repaid with six months otherwise the item can be sold on.
However the cost, while cheaper than many pay-day loans is not cheap. Borrowers needing a loan of £19,999 or lower are charged 4.99 per cent monthly, which works out as an annual interest rate, or APR, of 68.8 per cent.
A loan of £1,000 will cost £50 per month in interest or a total of £300 over six months, after which borrowers can apply for an extension to the loan but will have pay back the interest before they do so.
Borro has seen its average loan value increase by 42 per cent over the past year, with borrowers using some interesting items as security.
"Jewellery is still popular but we have had an Ivor Novello award used," said Ms Gates.
Cash-strapped, middle-class earners are not the only growing market. Mr Perry said businesses were also making use of their "static assets" to borrow money.
He said: "Pawnbrokers provide an important service to people from all walks of life. Last year, the total market increased 15 per cent with lending to middle-income customers and small businesses accounting for half that growth."
For those who do not have a yacht or Monet handy and need to raise cash quickly there are other alternatives.
Rent out a room
Camilla Shaughnessy, founder of events-based accommodation website EventfulStays.com claimed events like the Olympics or Wimbledon were great cash-generating opportunities for homeowners
She said anyone living within 35 miles of an Olympic venue, so long as it had good transport links, should consider renting out their home to sports fans or even athletes.
She said: "A three-bedroom property that sleeps six could typically earn £1,800 for a week's stay, but more than double that during the Olympics, with typical rental rates ranging from £3,500 - £4,500. We have some homeowners who have been offered 250- 300 per cent more than the going rate."
Rent out a driveway
Renting out a driveway has become more popular over the last few years, with websites such as ParkatmyHouse.com and YourParkingSpace.co.uk earning members hundreds and in some cases thousands of pounds a month.
These websites charge a small fee for joining and then commission on each rental deal.
Charles Cridland of online parking marketplace YourParkingSpace.co.uk, said those living near a UK airport or a sporting venue were best placed to rent out their driveway.
"We're already receiving enquiries from people who are looking for parking during the Olympic Games, around 50 per cent of which are from overseas, which goes to show that demand is already high. If you live near a bus, train or Underground station and you have a garage or driveway sitting empty, advertise it online."
But remember, rental income is treated as taxable earnings so you will need to declare your earnings.
In some instances you are entitled to offset this income against certain expenses, so you will need to speak to a specialist tax adviser.
Using your designer handbag or phone
A growing number of women – and men, for that matter – are using their Louis Vuitton classics or Christian Louboutin heels to raise cash.
Mr Perry said: "You can pawn anything of value if you can find a pawnbroker who is prepared to use it as security. Gold rings and diamonds are the most popular items, but we are seeing people using designer shoes and handbags as security."
When you take your item to a pawnbroker it becames a "pawn" and is returned once you repay the loan.
If you don't, the pawnbroker can sell the item on.
A pawnbroker will lend between 50 and 70 per cent of the amount they think they can get for the item.
Mr Perry said: "The benefit of borrowing from a pawnbroker is that because they have an item of value they do not need to carry out a credit check."
However, the interest on the cash borrowed is more than a standard loan and you risk losing the item if you can't repay the money.
When you've repaid what's owed on the item you get it back. But if you do not repay the loan after the agreed period the pawnbroker can sell your item to recover the cash.
Mr Perry advises shopping around to find a decent rate of interest, which can be between 5-12 per cent a month.
Unlike other types of loans you are normally allowed to pay all you owe back at the end of the term, rather than in regular installments.
If you need more time to repay you can extend the term of the loan, but will be expected to pay back at the very least the interest you owe before the pawnbroker agrees.
Mr Perry said: "Pawnbroking is regulated under the 1974 Consumer Credit Act which is enforced by the Office of Fair Trading so all pawnbrokers operate under fairly strict regulations."
Under the OFT rules the pawnbroker cannot sell on your stuff unless you have been given the chance to pay the money back.
If your item was worth over £100 the pawnbroker has to give you notice in advance before selling it; so you have a chance to pay them and avoiding losing your item.
If the pawn was less than £75 you can get a "standard form" from the pawnbroker which you sign to state the property is yours. Remember, the pawnbroker does not have to give you this.
If the item is worth more than £75 or if the pawnbroker will not issue a a standard form, then you need to legally swear that the goods are yours by going to a magistrate or a Commissioner for Oaths, or a Justice of the Peace if you live in Scotland. Otherwise the pawnbroker does not have to give you your property back.
Case study: Pens are the write stuff
Malcolm Hills, 44 from north London, used his pen collection to help fund legal fees.
The sales consultant said: "I've got a collection of Mont Blanc pens and a couple of them are limited edition ones. I had actually considered selling them so I'd already got a quote from an auction house when I heard about asset-backed lending."
Mr Hills approached personal asset finance company Borro on a friend's recommendation. "I felt more comfortable borrowing because I did want to keep the pens," he said.
Based on their combined value of £14,000 Mr Hills was able to borrow £7,000.
"I've just had to extend the loan, so I'm paying back the interest, but to me it's still better than having to sell them," he added.
Register for free to continue reading
Registration is a free and easy way to support our truly independent journalism
By registering, you will also enjoy limited access to Premium articles, exclusive newsletters, commenting, and virtual events with our leading journalists
Already have an account? sign in
Join our new commenting forum
Join thought-provoking conversations, follow other Independent readers and see their replies