Payday loans defended by new consumer champion
Head of a City watchdog, Sue Lewis, compares taking a high-interest loan with dining out on her credit card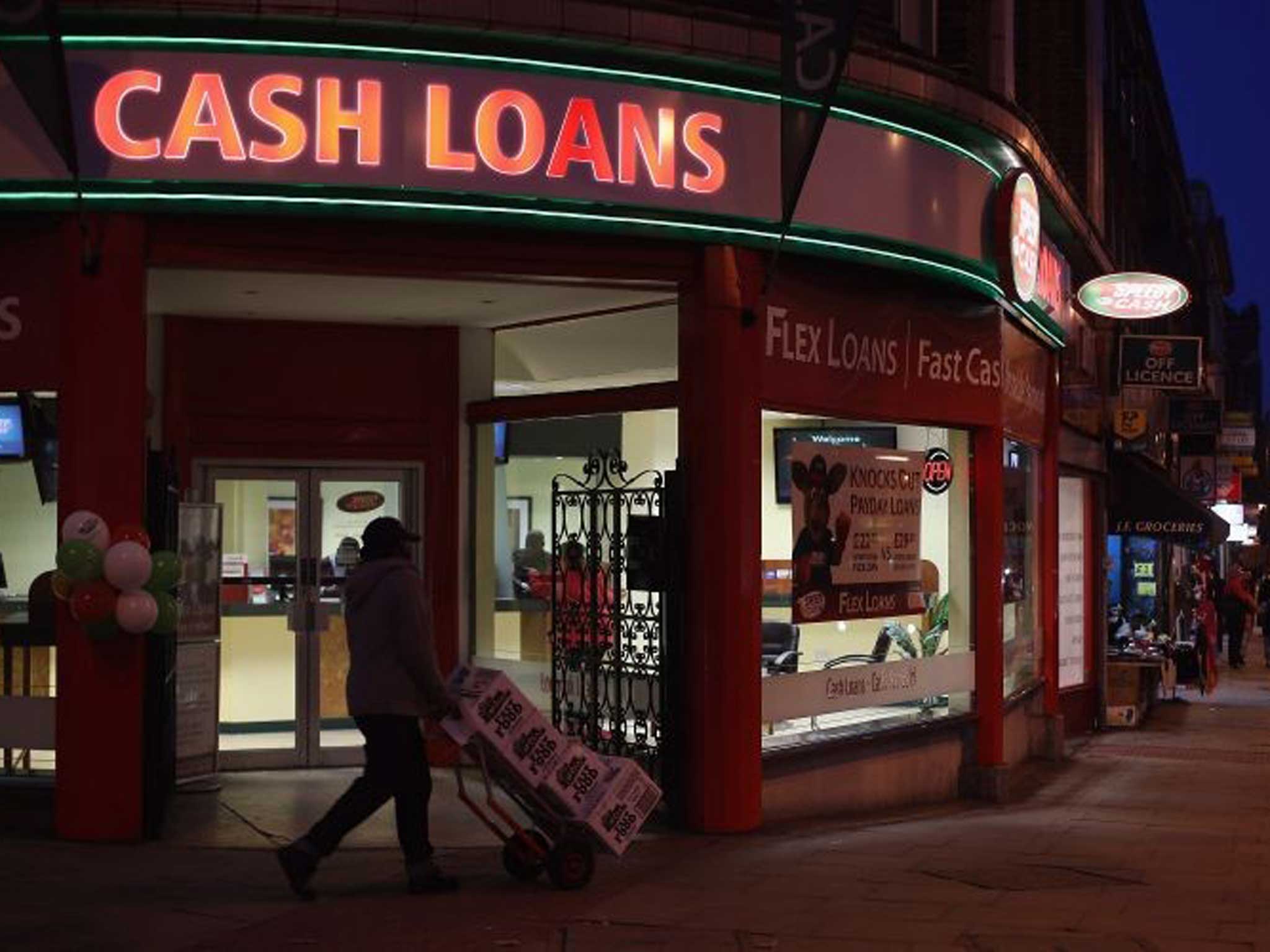 The UK's newest consumer champion has unmasked herself as a "surprising" cheerleader for the contentious payday loan industry. Sue Lewis, the new chair of a City watchdog, thinks the high-cost loans have been "demonised" at the expense of other problems in the credit market.
In an interview with The Independent on Sunday, Ms Lewis hit out at the "middle-class value judgements" that she thinks get made about people seeking payday loans, which charge ruinous rates of interest. She sees no difference between putting £50 for a meal out on her credit card and people borrowing the same amount from a payday lender for a night out. "No one would make a value judgement about whether I was paying that back at the end of the month or not."
Ms Lewis, 60, who will serve a three-year term at the head of the Financial Services Consumer Panel, called payday loans "a good product" that people "clearly want", acknowledging: "You may be surprised by my view on payday lending."
Ed Miliband recently became the latest politician to declare war on payday lending companies, warning that a Labour government would hit them with higher taxes. The Archbishop of Canterbury has joined in, vowing to put companies such as Wonga, one of the most prominent, out of business.
Ms Lewis said she was no apologist, admitting there were problems. But she thinks problems are equally bad at more reputable financial institutions, such as high street banks, which also charge sky-high interest rates.
"A lot of the industry has very, very bad practices [such as] rollovers and continuous payment authorities [regular, automatic payments]. All those things have got a lot of people into trouble very quickly. But I think the market has been really demonised. Actually, things that are just as bad go on in banks or credit cards, such as having your credit card limit increased, or the bank letting you slip into an overdraft and charging you."
Although payday lenders are braced for tougher regulation when they come under the aegis of the Financial Conduct Authority next spring, Ms Lewis cautioned against coming down too heavily on the industry. "I don't think the solution is to close the market down in effect by over-regulating it. I think the solution is to really clean it up, so that the providers left in it are very good. Hopefully the prices will drop and there will be more competition." She does not think capping the cost of credit is a good idea. "The problem with a price cap is it becomes the price. The price rises to the cap."
Her opinions are likely to prove controversial. Consumer campaigners such as Martin Lewis (no relation), who runs the popular MoneySavingExpert site, believe the industry preys on Britain's "financially illiterate" society.
"It is a hideous industry," he said. "Many [companies] are near morally criminal in my view." He thinks competition doesn't work and is a big believer in "more interventionist policy" to protect consumers.
A recent Which? report found that 1 million families are forced to take out payday loans every month to cope with the rising cost of living; nearly 400,000 need the money for essentials such as food and fuel.
Ms Lewis said it was wrong if people needed the money to eat and that no financial institution should lend money to people who can't afford to pay it back. "If people are borrowing to eat, that's a social problem that no amount of regulation can fix."
She will meet her fellow Consumer Panel members next week to set the body's priorities. She would like these to include tackling the "cross subsidies" charged by banks, which means that people racking up overdraft charges pay for those who bank for free by keeping their accounts in credit. She would also like to see clearer communications from banks with their consumers.
"One of my big passions is the industry talking to consumers in a language that they understand. That is the genius of the Wonga message. Straight-talking money. How much do you want? How long do you want it? That is the whole story. And it's quite attractive.
" There's nothing to stop financial services communicating in that way to customers, but actually it's become a sort of a nuclear proliferation. More pages of terms and conditions so customers buy or are sold the wrong thing, so they make a claim, so there are more pages of terms and conditions and the whole thing just escalates."
She added: "I think there needs to be an arms amnesty here. We need to take a step back and say, 'Actually, what would really be the best way for consumers to be served about the information they get about products?'"
Ultimately, she would like to see "banks treating their customers better". "It's kind of obvious to the normal person on the street what that means," she said.
Join our commenting forum
Join thought-provoking conversations, follow other Independent readers and see their replies