The dangerous lure of payday loans in disguise
They claim to provide the hard-up with a better source of borrowing but so-called alternatives may just be offering more of the same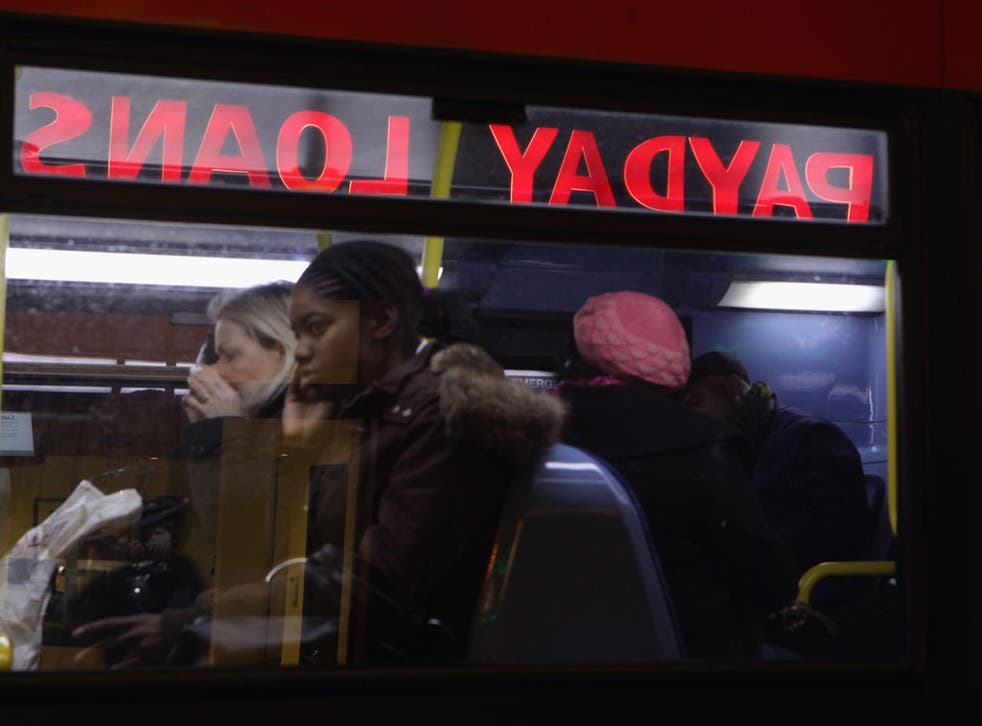 When is a payday lender not a payday lender?
The problems of this style of borrowing have been well-documented of late with this type of short-term lender coming under attack from the media and debt charities alike.
The bad reputation of payday loans seems to have led to some organisations trying to distance themselves from the sector, but a closer look at the rates and advertising from alternative companies show they are also encouraging consumers to take out short-term loans at sky-high interest rates.
Payday lenders typically offer 28-day loans at annualised percentage rates topping 4,000 per cent. Applications are generally quick and simple with money often handed over the same day. However, payday lenders argue that because the loans are designed to be repaid quickly, the APR is less relevant than for longer loans. This is true but problems occur when customers miss payments, and charges and late fees are rolled over to the following month, creating a spiral of debt.
Oakam is one company that claims to offer an alternative to payday loans. It markets itself as a "retail financial services company for un-banked and under-banked communities" with 15 stores in London. But a quick scout around its website and it looks very much like a payday lender in disguise.
Short-term loans for up to 60 days are available at APRs of up to 2,866 per cent, admittedly less than the 4,214 per cent APR charged by payday lender Wonga but still eye-watering. Six-month "emergency" loans attract an APR of 405.3 per cent while "bonus" loans have APRs ranging from 86 per cent to 338 per cent.
Emergency loans and bonus loans from Oakam have a cashback option that rewards borrowers if they regularly make payments on time.
Despite its declarations of being different, Oakam is keen to encourage the hard-up to borrow money for non-essentials. Its bonus loan is advertised with the tag line "Get your Christmas wishes sorted" and suggests borrowers spend the money on flights, presents and "extras". Further down the page, it asks "Are you looking for a larger loan for home improvements, a holiday or a new car?"
Andrew Hagger of Moneynet says: "I could understand someone paying these interest rates if they were desperate and their gas or electricity was going to be cut off or they needed to get the car through the MOT to get to work, but to borrow at these rates to pay for flights abroad and Christmas presents is crazy – Christmas can be fun without spending a fortune trying to keep up with the Jones's. It simply isn't worth getting into debt over."
Yet Frederic Nze, the chief executive of Oakam, maintains the company is lending money in a responsible way. "We do not charge rates that are nearly the same as payday lenders. Leading online payday lenders offer loans that have 10 times the APR that Oakam charges," he says, "Furthermore, rather than APR, the main issue at present in the short-term credit industry is that borrowers are allowed to roll over their loans with interest-only repayments.
"Oakam does not allow this to happen on its products and our customers must always pay off a proportion of the original loan amount as well as the interest to ensure a clear date when the loan will be paid off." To be fair, Oakam's cashback feature does encourage borrowers to make repayments on time. However, the cashback received is still dwarfed by the interest paid. For example, if you borrowed £5,000 over three years at an APR of 86.33 per cent, and repaid £85 per week you'd repay £13,260 over three years. If you made all your repayments on time, you'd receive £2,248.67 in cashback, bringing you total interest bill down from £8,260 to £6,011.33.
Mr Nze is quick to point out that Oakam doesn't charge late payment fees for up to 30 days. After that, an extra £20 a month is charged if the customer doesn't agree to a repayment plan. Unlike most other payday lenders, Oakam shares data with credit reference agencies meaning people who repay their debts on time will see their credit rating improve.
"We will not lend to a customer where we think that he might struggle to pay us back after covering his normal monthly expenses," says mr Nze, "We will not give loans to people who have large existing debts. On average, our customers have outstanding debt of no more than £2,000."
Elsewhere on the high street, The Money Shop has launched a prepaid card, the Titanium Cashplus Mastercard. It is £9.95 a month to buy and has a monthly fee of £4.95. However, unlike most prepaid cards, the card offers cardholders the opportunity to apply for a "Debit Protect" loan which effectively turns the prepaid card into a credit card; at 50p a day for every £100 borrowed, it works out to an APR of 455 per cent.
"The danger with these cards is they can easily change from being a prepaid card to a form of credit via their Debit Protect loan," says Una Farrell of the Consumer Credit Counselling Service. "Therefore, someone who was using them as a way of avoiding taking out credit could quickly find themselves owing money. Not only could they be lured into using credit, but very expensive credit due to a very high APR."
Payday Alternatives
Credit Unions
Offer cheaper loans – around 1 per cent interest a month – but you will need to save a small amount with them first. Visit www.findyourcreditunion.co.uk
My Home Finance
Is a Government-backed operation that aims to help the financially excluded and so far has 10 high street stores. It offers loans with a typical rate of 69.5 per cent.
Credit-card providers
If you're sure you can make repayments on time, some credit-card providers will lend to you at a high APR. Vanquis, for example, offers cards at 39.9 per cent. Repaying the card in full each month will help repair a damaged credit rating.
Brighthouse
"The weekly payment store" is one of the lenders the financially excluded should avoid. It sells overpriced electrical goods at high interest rates with the debt repaid weekly. Salespeople also try to push expensive insurance and accidental damage cover.
A logbook loan
Securing a loan on your car is a bad idea too. APRs are around 460 per cent and failure to make payments could mean losing your car.
Register for free to continue reading
Registration is a free and easy way to support our truly independent journalism
By registering, you will also enjoy limited access to Premium articles, exclusive newsletters, commenting, and virtual events with our leading journalists
Already have an account? sign in
Register for free to continue reading
Registration is a free and easy way to support our truly independent journalism
By registering, you will also enjoy limited access to Premium articles, exclusive newsletters, commenting, and virtual events with our leading journalists
Already have an account? sign in
Join our new commenting forum
Join thought-provoking conversations, follow other Independent readers and see their replies