Shoppers warned not to spend the pennies all at once when lockdown ends
It won't be easy to resist the temptation to spend our new found savings. But we're not out of the woods yet, experts say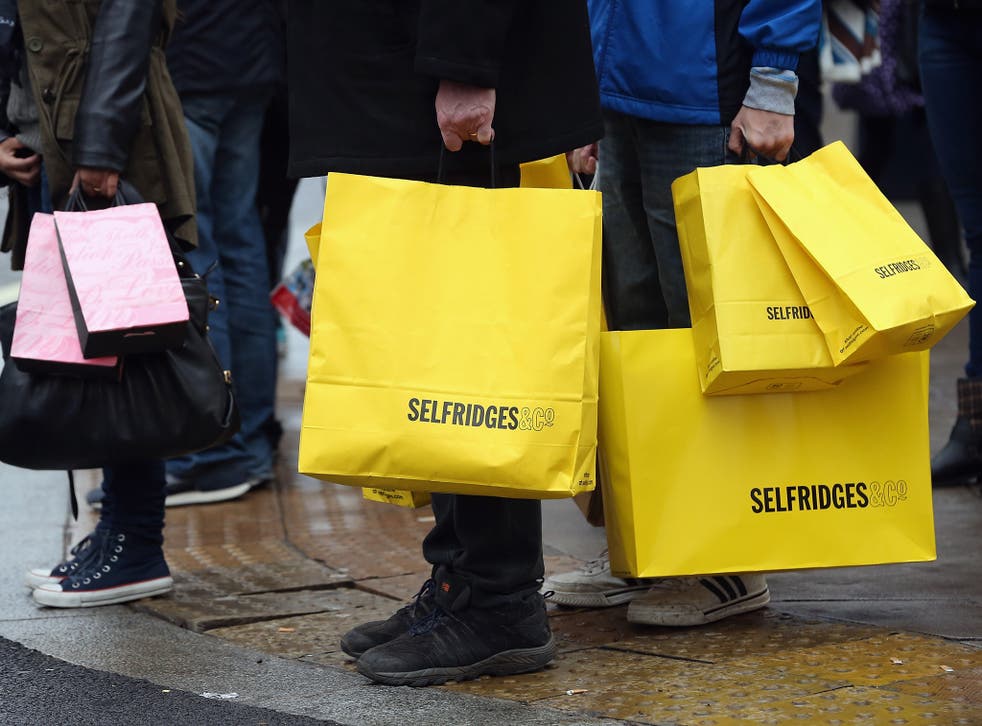 There were already signs of a spending spark back in the dark depths of February. Figures released this week show that as we received news of the roadmap to get us out of lockdown three, retail sales rose by just over 2 per cent.
It doesn't sound like much but considering the start of the year saw a huge 2.8 per cent fall, it's clear we're starting to get a bit twitchy – especially in the online garden furniture aisle.
The temptation to blow a year's frustrations in the pursuit of fleeting retail therapy isn't helped by the fact that consumer costs are all but flatlining right now, according to official figures.
Inflation measured by the Consumer Prices Index shows goods dropped to just 0.4 per cent in February, down from 0.7 per cent in January.
"Looking at [these] figures you'd be forgiven for wondering why there has been such concern about rising inflation," says Danni Hewson, financial analyst at AJ Bell.
Read more:
"Lockdown three has dented seasonal clothing sales at a time we traditionally see prices rise. The cost of toys and computer games have fallen as have second-hand cars and public transport.
"But these falls must be put into context. Shops are still shut, children had yet to return to school and many workers continue to do their jobs from home.  It's impossible to compare with what's normally expected. The economy has been distorted and many of the measures the ONS usually looks at have been missing.
"Trying to quantify what will happen when lockdown ends is rather like trying to read tea leaves. But February's figures do raise some red flags and suggest inflationary pressures may be brewing," Hewson warns.
Add to that strong wage growth figures, pent-up demand and a remarkable £180bn in savings stashed away in the last year, and these figures are likely to be the low point.  Few doubt the Bank of England's belief that rising inflation is inescapable in the short term and investors and savers should be prepared.
In fact, the first phase of lockdown easing this week coincides with the end, or start, of most businesses' financial year – the point at which price rises tend to be introduced.
The first of April, dubbed Price Hike Day for exactly this reason, could see the cost of living spike by almost 10 per cent – that's an extra £206 for the 27.6 million homes in the UK. 
According to the annual National Price Hike Report from financial comparison site money.co.uk, this price increase is set to add an eye-watering £5.69bn onto the average cost of living as prices increase on everyday products ranging from stamps to council tax creeps up as the calendar flips over.
A pint of milk is set to cost you 10 per cent more at around 55p in 2021. TV license fees go up 1 per cent this week, and those stamps will cost 8 per cent more. There's a 2 per cent rise on prescriptions if you pay for them yourself, alongside the latest NHS dental checkup whose charge rose in December.
Services like broadband will typically cost 10 per cent more this year, and energy costs have soared 15 per cent in the last year – from an average of £776.14 in 2020 to £903.45 in 2021, the index suggests. Water bills are also up 3 per cent this year.
And if you're one of the few getting on a plane any time soon, you will find that Air Passenger Duty for those travelling more than 2,000 miles will now cost £185, a 5 per cent rise on 2020.
James Andrews, senior personal finance editor for money.co.uk, said: "The latest lockdown has been tough for everyone, so it's only natural people want to get out and spend after weeks stuck at home. But it's essential to remember there are changes coming that could potentially affect your income, so it's vital to spend responsibly over the next few weeks to avoid putting yourself in financial difficulty.
Read more:
"What's more, although the current furlough scheme was extended in the March Budget, it's still set to become less generous on 1 July and disappear entirely by 1 October, meaning millions could potentially be facing a reduction in income or possibly even redundancy in the near future.
"That means while a spending spree next month might do you the world of good emotionally after four months trapped indoors, you need to make sure you set limits. Especially as spending more than you can afford now could leave you rather vulnerable later.
"Keep in control of your finances by budgeting carefully – through tracking your pay, benefits and regular outgoings – so you know what you need to have available to get by. If you can, you should also put cash aside to cover any unexpected costs that may occur."
Financial advisers suggest setting aside an emergency fund worth between three and six months' worth of essential outgoings to cover you if things go awry.
Join our new commenting forum
Join thought-provoking conversations, follow other Independent readers and see their replies