Millions short-changed by state pension reforms
Experts claim that the new flat-rate system introduced today is not what it's cracked up to be
Simon Read
Personal Finance Editor
Wednesday 06 April 2016 08:48 Comments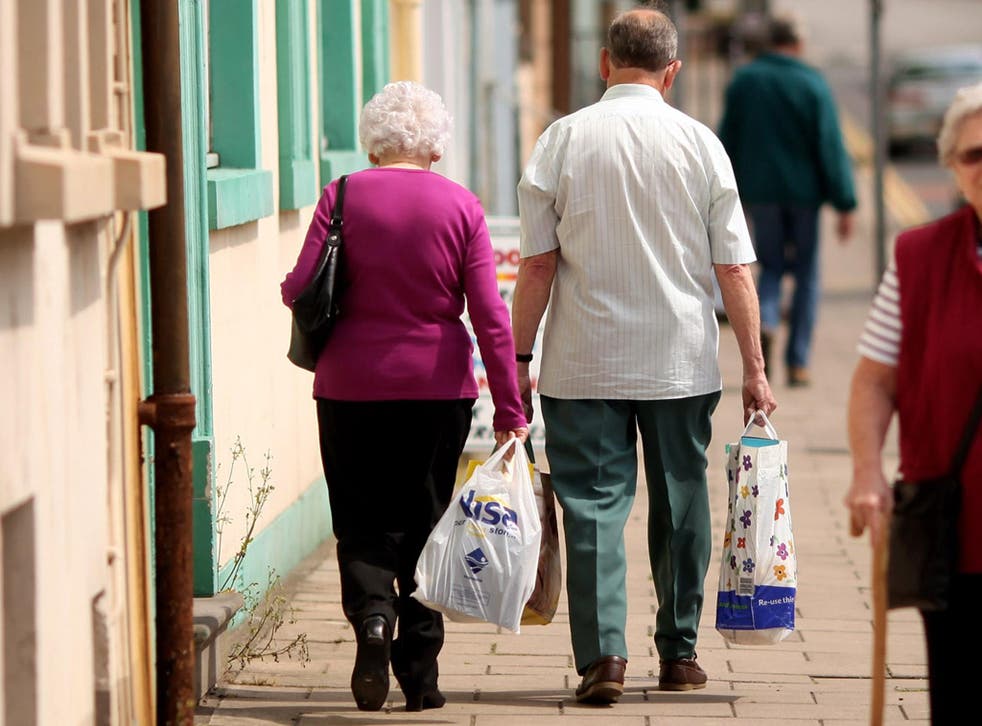 Today is set to be disastrous for millions of existing and future pensioners. They will discover the Government has short-changed them with the new state pension. Millions will see their pensions rise by less each year as a result of unfair indexation arrangements while government claims that it's a new flat rate are nonsense as many will fail to receive the full amount.
That's according to the National Pensioners Convention which has analysed Department for Work and Pensions' figures to work out that less than half those reaching state pension age shortly after 2016 will earn the full single tier pension of £155.65 per week.
Meanwhile, the old state pension will rise by less than the new scheme, leading to an unfair two-tier pension system which disadvantages existing pensioners.
The organisation points out that the new state pension is not flat-rate because not everyone will receive it. For those that have been contracted out, two groups will lose out. For starters, lower earners currently receive a state pension top-up but from this month they'll pay higher national insurance but build up less state pension each year.
Other losers include those whose starting amount on 6 April 2016 is less than £155 a week and who don't have enough years left between now and state pension age to make up the difference.
On top of that the £155.65-a -week figure is less than the old system would have given someone with 35 years' worth of national insurance contributions.
Protest outside Department of Work and Pensions
Also hit are hundreds of thousands of women who relied on getting a state pension based on their spouses' contributions: they will no longer be eligible.
"The new state pension is absolutely riddled with complexity, confusion and essentially cost cutting," said Dot Gibson, NPC general secretary. She reckons that by 2060, the state will be spending less on state pensions as a percentage of GDP than if we'd kept the old system.
"The UK already has one of the least adequate state pensions in the developed world, ranked 32nd out of 34 OECD countries and now it's going to get worse. Our state pension system needs to be improved but this reform is taking us in the wrong direction."
To get the new state pension, men must have been born on or after 6 April 1951 and women must have been born on or after 6 April 1953.
The previous system was made up of two parts – the basic state pension plus the additional state pension. The full new state pension has a single-tier rate of £155.65 a week. Usually people will need at least 10 years of qualifying National Insurance contributions to get any state pension – and 35 years of contributions to get the full amount.
But analysis from the Institute for Fiscal Studies found that less than one in five people reaching state pension age over the next four years will get this exact amount of £155.65. It said nearly one in four retirees will get more – but most will get less.
It said of the new £155.65-a-week state pension: "Our analysis suggests that only 17 per cent of those reaching the state pension age over the next four years will receive a state pension worth exactly the single-tier amount, while 23 per cent will enjoy a higher income and 61 per cent will receive a lower state pension income."
Business news: In pictures

Show all 13
However, a Department for Work and Pensions spokeswoman said: "Millions stand to gain from the changes to the state pension, including women and the self-employed who so often lost out in the past.
"The new state pension will provide a sustainable system for future generations who will also benefit from workplace pension savings throughout their careers."
Click here to download a free guide on "easy to avoid pension mistakes", from Independent Partner, Hargreaves Lansdown.
Register for free to continue reading
Registration is a free and easy way to support our truly independent journalism
By registering, you will also enjoy limited access to Premium articles, exclusive newsletters, commenting, and virtual events with our leading journalists
Already have an account? sign in
Register for free to continue reading
Registration is a free and easy way to support our truly independent journalism
By registering, you will also enjoy limited access to Premium articles, exclusive newsletters, commenting, and virtual events with our leading journalists
Already have an account? sign in
Join our new commenting forum
Join thought-provoking conversations, follow other Independent readers and see their replies