Battle is on for cheap mortgage deals as property gets another boost
Government-backed plan to boost home ownership with just 5 per cent deposit launches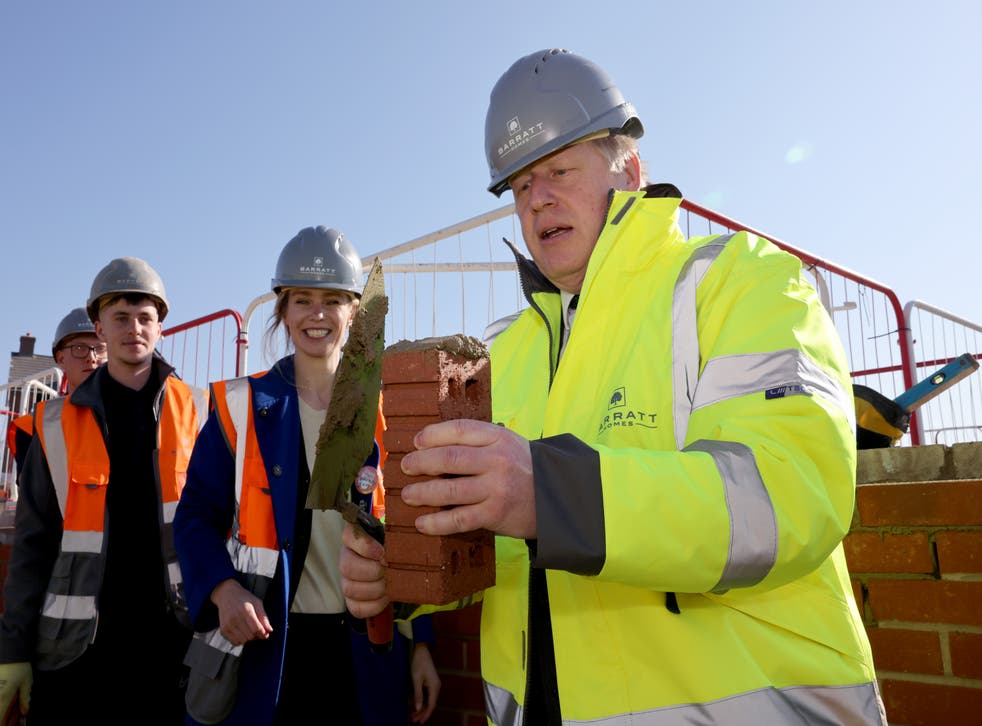 The latest scheme to give property buyers a step up now offers lending for just a 5 per cent deposit.
Covid-19 obliterated high loan-to-value borrowing, seen as risky in the current economic climate. But a new government guarantee to banks offering these high borrowing deals to buyers launched this week with a flurry of mortgages from across the high street.
First announced at the Budget, first time buyers and current homeowners looking for property loans worth up to a hefty £570,000 on a home valued at up to £600,000, are now attracting lenders thanks to the scheme.
The frenzied property market saw prices increase by 2.1 per cent in April alone to a record cost of just under £327,800 according to Rightmove.
Other indices put the average closer to £255,000, though with similarly astonishing increases over the last economically turbulent year. The number of mortgage approvals for house purchases in January this year rose to 99,000 in a single month.
"For too many people, no matter how hard they work, home ownership can seem out of reach," said housing secretary Robert Jenrick. 
"One of the biggest divides in our country has been between those who can afford their own home and those who cannot.
That's why we are determined to do everything we can to help hard-working families and prospective first-time buyers get their feet on the housing ladder in an easy and affordable way, to level up this country...
"Together we can turn 'Generation Rent' into 'Generation Buy'."
With more than three quarters of renters said to be saving for a deposit, this new scheme sits alongside a wide and increasingly complex range of options all aimed at increasing property ownership, including Help to Buy, Shared Ownership and the First Homes Scheme.
But they have been criticised for merely fuelling the market to the point that even with such assistance, prices remain out of reach.
Rhys Schofield, managing director of Peak Mortgages & Protection: "The worm has turned in the mortgage market and getting offers through for borrowers has definitely got easier. Rates at higher loan-to-values seem to be creeping down and several lenders have totally jumped the gun on the Government guarantee scheme and are now offering 95 per cent deals of their own volition.
"Lower rates can only be good news for the monthly budgets of already stretched first-time buyers. The barrier to entry also seems to be lower, with some lenders taking a leap of faith on borrowers with mild historic adverse.
"A number of high street lenders are still treating some groups, such as the self-employed, like second class citizens and asking for the kitchen sink when it comes to documentation. That's if they'll even take the case on at all."
If buyers do fit the bill, the cost of a 95 per cent mortgage is already varying dramatically as lender after lender piles in.
"Halifax is offering a marginally cheaper two-year fix at 3.73 per cent than the others, although it comes with a £999 fee," says Mark Harris, chief executive of mortgage broker SPF Private Clients.
"This could be important if the borrower doesn't have enough cash to cover the fee as it cannot be added to the loan if it takes the LTV above 95 per cent.
"NatWest is offering 3.9 per cent with no fee, while Barclays has a no-fee 3.99 per cent two-year fix."
Longer-term, most of the five-year fixed rate products on offer are within 25 basis points of each other, whether government-backed schemes or not. Coventry BS leads the way with a five-year fix pegged at 3.89 per cent.
"While rates on 95 per cent if you can find another 5 per cent deposit, then rates at 90 per cent  LTV start from 3 per cent for a two-year fix and 3.3 per cent for a five-year fix," Harris adds.
Last week the Bank of England's latest data on the mortgage market showed secured lending to households increased in the first three months of this year - both as lenders continued to loosen their panicked grip on the coffers after the initial impact of Covid-19 and the nation decided to move to the country.
"From our point of view, demand in 2021 has been exceptionally high not so much due to the Stamp Duty deadline but because people want to move home for extra office space and a garden due to the pandemic," said Andrew Montlake, managing director of the independent mortgage broker Coreco.
"Lifestyle reasons are now far more of a driver of property market activity than saving a few thousand pounds in Stamp Duty.
"I agree with lenders that demand will increase in the next few months as the economy reopens, lockdown eases and sentiment on the whole improves.
"What's not in doubt is the fact that supply has increased sharply in recent months and looks set to continue on that trajectory as more products become available at 95 per cent loan-to-value."
Join our new commenting forum
Join thought-provoking conversations, follow other Independent readers and see their replies