First timers forced to pay twice as much for mortgages
Banks are offering the cheapest home loans ever, but only to those who can find a huge downpayment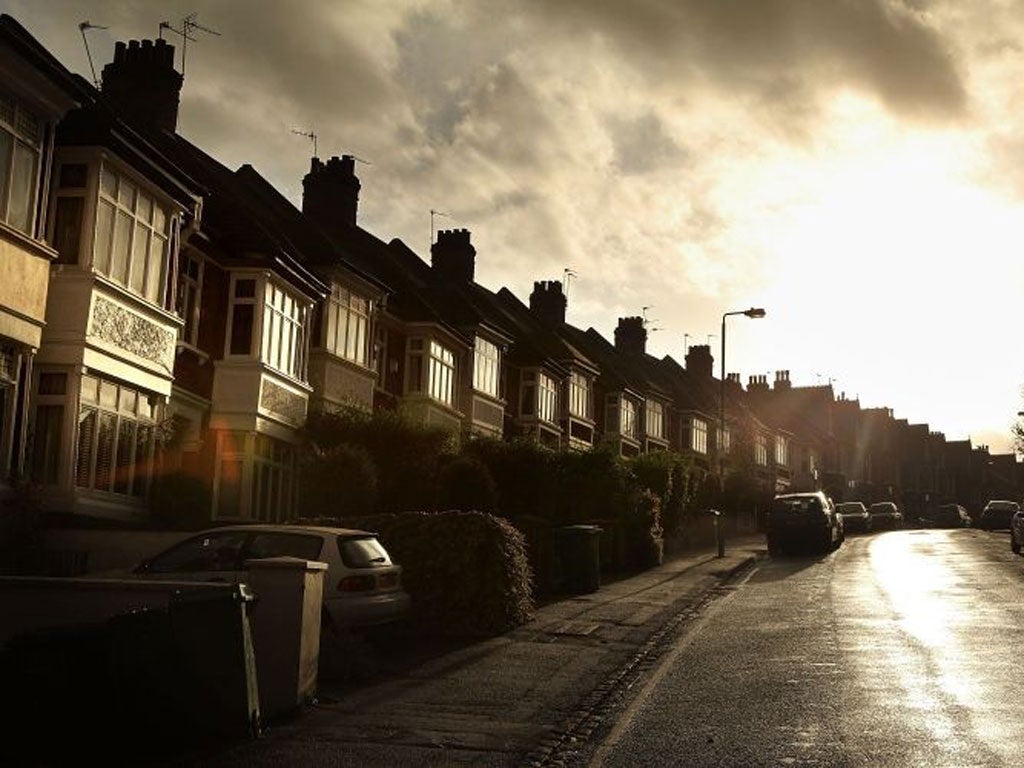 A good-news property story isn't to be sniffed at and in recent weeks record low mortgages from HSBC and now Santander are certainly a positive step. However, this will be small comfort to anyone without a substantial deposit as the gap between the haves and the have-nots widens.
The difference in mortgage rates is now so large that those who can only rustle up a 10 per cent deposit could pay twice as much as buyers with 40 per cent saved up and the big lenders are keen to keep it this way.
"The disparity deems the Bank of England base rate to be meaningless. It literally makes no difference at all how low this rate is or the fact it has been at 0.5 per cent for more than three years," says Peter Joseph from online estate agents ithinkproperty.co.uk. "Lenders simply do not want to be in this area of the market and see it is a higher risk sector they are happy to avoid, aside from a few token expensive offerings".
Following HSBC's move a few weeks ago, Santander has matched its competitor with the cheapest ever five-year fixed-rate mortgage costing only 2.99 per cent. Both lenders have made a serious statement, but don't get too excited, there is a big catch – both loans are only available if you want to borrow no more than 60 per cent of the property's value.
With the average property price in the UK standing at around £162,000, according to the Halifax House Price index, a 40 per cent deposit equates to a colossal £64,800 – a mammoth task for any first-time buyer and homeowners who have lost equity in their home due to falling house prices.
The discrepancy is further exaggerated by lenders increasing upfront costs and making buyers jump through hoops to get the best deals. HSBC's five-year comes with a hefty £1,499 fee while Santander insists on a £1,495 application fee and only allows its existing current account or mortgage holders to benefit from the top rate. Otherwise, it offers five-year fixes at 3.49 per cent exclusively through mortgage brokers, or 3.89 per cent directly, but only for those with a 30 per cent deposit.
Another big-name lender, Barclays, has recently shaved up to 0.3 percentage points off six of its fixed-rates mortgages, including a five-year fix now reduced to 3.99 per cent with a small fee of £99, marking the lowest deal the bank has offered this year. It has also introduced a market-leading two-year fix at 3.29 per cent with no application fee. But again, both deals are reserved for customers buying a house at 70 per cent loan to value (LTV).
"Prior to the credit crunch, first-time buyers received rates which were sometimes preferable to long-time homeowners. Now those who have a good track record of mortgage repayment and high levels of equity are enjoying better rates. This is unlikely to change in the short-term," says Brian Murphy, the head of lending at Mortgage Advice Bureau.
Since the downturn there has been a clear premium to pay for buyers with modest deposits, however, this premium seems to be growing as lenders chase only those with huge deposits. The average rate for a fixed-rate mortgage at 95 per cent LTV is 5.98 per cent, according to Moneyfacts.co.uk, while 75 per cent LTV loans average at 3.62 per cent. A few calculations reveal how stark the difference can be. For someone with a 5 per cent deposit paying 5.99 per cent for a five-year fix from Leeds Building Society, compared with 2.99 per cent from HSBC, this would mean paying an extra £375 per month on a £150,000 mortgage (£374 per month for HSBC and £749 per month with Leeds).
"Over the five years of the fixed rate, you would pay an extra £22,500 for having a smaller deposit, practically double what the homeowner with the bigger downpayment would pay. It seems to make little sense that those who can least afford it have to pay the most for their mortgage," says Mark Harris, the chief executive of mortgage broker SPF Private Clients.
The Bank of England is attempting to push rates back down with the multi-billion pound Funding for Lending scheme, which makes low-cost funds available to banks and building societies to lend on to individuals. While this is potentially great news for homebuyers, there is no guarantee lenders will pass on these savings to the homebuyers who need it most. A few positive early signs include Royal Bank of Scotland cutting its five-year fix from 6.49 to 4.79 per cent for those with a 10 per cent deposit, but it remains to be seen whether other lenders will follow suit.
If, as with Santander and HSBC's deals, cheaper funding is only available at high LTVs, it will have limited impact on the wider mortgage market. So for many first-time buyers, relying on the very busy bank of mum and dad to put up a bigger deposit and secure a better rate will continue to be the only option.
"People need to start saving as soon as possible and speak to relatives to see if they are prepared to act as a guarantor or lend them the money for a deposit," says Mr Murphy.
Some lenders offer schemes to make it easier for parents to help, such as Lloyds' Lend a Hand scheme, the Family First Guarantee from National Counties building society and the Parental Assisted Mortgage Scheme from Bath building society.
Family offset loans, available through Yorkshire, Marsden and Market Harborough building societies are another option, allowing parents to use their savings to offset their child's mortgage and reduce the monthly interest payable. Similarly, Barclays' new Family Affordability Plan takes into consideration the incomes of both parent and child when calculating how much to lend, with all parties liable for payments.
Despite this, over a third of potential buyers are still forced to continue renting due to a lack of funds, according to the Royal Institution of Chartered Surveyors (Rics), and almost 20 per cent who do attempt to make the move are stymied because the banks are rationing loans.
"Many first time buyers are facing the prospect of a property ladder with no rungs. With lenders requiring such hefty deposits and affordable mortgage deals out of reach for most, a generation of potential homeowners are facing an uphill struggle," says Peter Bolton King of Rics. "Without allowing first-time buyers greater access to the second-hand property market, chains and transaction levels will continue to stagnate."
Join our commenting forum
Join thought-provoking conversations, follow other Independent readers and see their replies