Housing hotspots in 2016: London prices may settle, commuter belt will rise and first-time buyers should head north
Chris Menon asks the experts for their property price predictions and finds it won't be all about London... and that rate rises could sabotage the forecasts
Chris Menon
Saturday 09 January 2016 05:27 Comments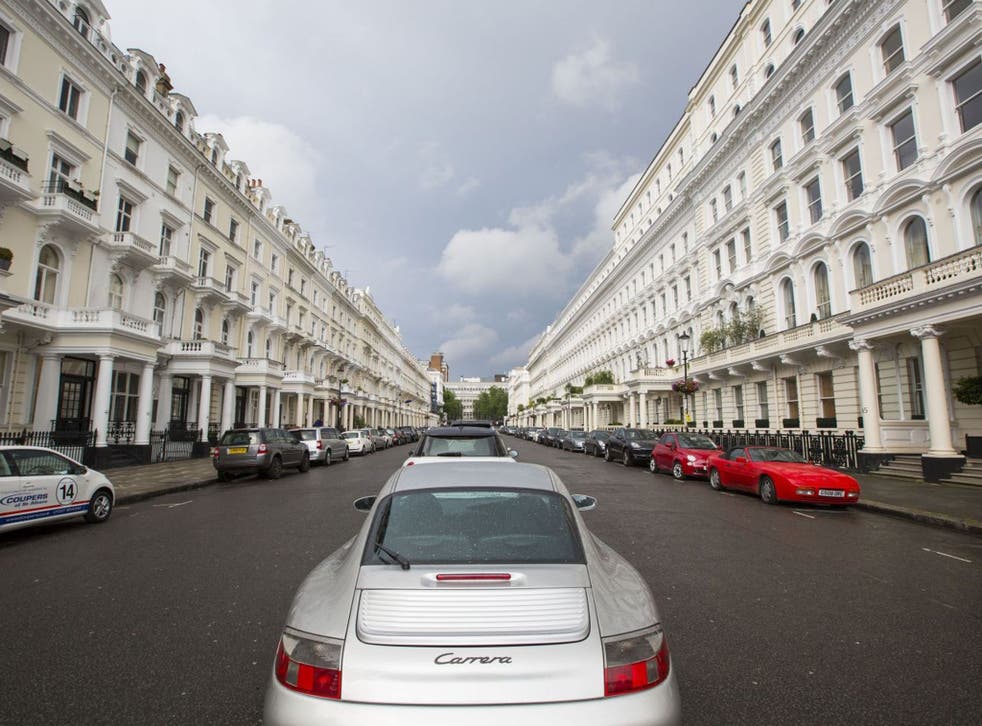 Where are UK house prices headed in 2016? It depends on who you ask and where you live.
In the capital there are expectations that soaring prices may begin to settle down a little – although the Land Registry says the average house price in London burst through the £500,000 barrier for the first time in October and appears to have kept on going.
Ed Stansfield, property economist at the consultancy Capital Economics, believes prices "still have some momentum", but he adds: "We see price growth in the capital flat at 0 per cent, below the UK average of 2 per cent over the next year."
Economist Steve Keen at Kingston University points out that London is a global city and so house price inflation is not just affected by domestic demographics and economics. "London will always be a separate beast because of the international component to its housing market, with investment coming in from China, Russia and the Middle East. Thus, you need to add in the dynamics of other countries –for example, are Russian, Chinese or Saudi buyers having their own problems, and how is this likely to affect their buying of London properties?"
Estate agent Savills predicts price growth will be flat in central London in 2016, and that property within a 30-minute commute should rise on average by around 3 per cent. That compares with a forecast 2 per cent price rise for the rest of the country in 2016.
Jeremy Leaf, a north London estate agent, agrees that the commuter belt is at the heart of the action: "While the increase in London property prices highlights the shortage of housing in the capital, the biggest hike in values in the past 12 months was in Reading."
Business news: In pictures

Show all 13
Richard Sexton, director of the chartered surveyor e.surv, says we should also look further north for housing hotspots: "Cooler prices in the North-East and Yorkshire & Humber mean these regions have the potential to become havens for first timer buyers.
"This shift is already taking place. Yorkshire saw the highest proportion of small-deposit lending in England and Wales in November – 27 per cent of all house purchase approvals. Many believe this figure will continue to climb and that the regional property market will enjoy a real boost in 2016."
Lucian Cook at Savills cautions that forecasts could be thrown out by the timing and extent of any interest rate rises: "If they go up quickly, which seems unlikely in the short term at least, prospects for price growth in certain parts of the market will be quickly curtailed. If they rise slowly, there is much more capacity for medium-term price growth."
The April hike in stamp duty by 3 per cent on second properties, including buy-to-lets, may also dampen house price rises in 2016. Nevertheless, mortgage lender the Halifax has pencilled in average growth of 4 per cent to 6 per cent, while Robert Gardner, chief economist at Nationwide, says: "Overall, we expect UK house prices to rise by 3 per cent to 6 per cent over the next 12 months."
The Bank of England, meanwhile, has forecast that prices will increase by around 0.5 per cent a month for the first six months in 2016, and the Royal Institution of Chartered Surveyors has predicted a price climb of 6 per cent this year, citing a continued lack of supply. Other issues that will affect house prices in 2016 include population growth, average incomes, economic growth, income multiples, stamp duty and government policy on buy-to-let.
However , Professor Keen believes the main issue is the level of outstanding mortgage debt. "Population dynamics have nothing to do with house prices," he says. "What determines prices is not the number of babies being born or immigrants – illegal or otherwise – arriving, but the number of people who have taken out a mortgage, and the sterling value of these mortgages. For changes in house prices, what matters is the acceleration of mortgage debt.
"When demand for mortgage debt is accelerating, house prices rise; when it is decelerating, they fall."
In other words, he warns, for house prices across the UK to continue going up, households will have to take on more debt on their homes. If instead they choose to reduce it, there will be price falls in 2016 – even possibly a housing crash.
Mr Stansfield agrees that those leveraging themselves to the hilt in the hope that house prices will double over the medium term are likely to be sorely disappointed. On the other hand, even at current prices, he thinks there would have to be an economic earthquake for prices to drop substantially.
For those considering buying a home this year, Kay Ingram from the mortgage adviser LEBC says: "While house prices are an increasing multiple of earnings and may seem out of reach to many first- time buyers, it is important to remember that the cost of borrowing is at an all-time low and this should mean that now is a good time to buy – so long as first-time buyers are realistic about what they can save, and how much they can afford now and in the future, and are prepared to take a long-term view.
"It's also important that they see their house as a home and not an investment."
Register for free to continue reading
Registration is a free and easy way to support our truly independent journalism
By registering, you will also enjoy limited access to Premium articles, exclusive newsletters, commenting, and virtual events with our leading journalists
Already have an account? sign in
Join our new commenting forum
Join thought-provoking conversations, follow other Independent readers and see their replies