Ticking time bomb: Interest rate rises are coming, so start preparing now
A rise in interest rates has become the elephant in the room, with research revealing that borrowers are unaware of the impact on their monthly payments.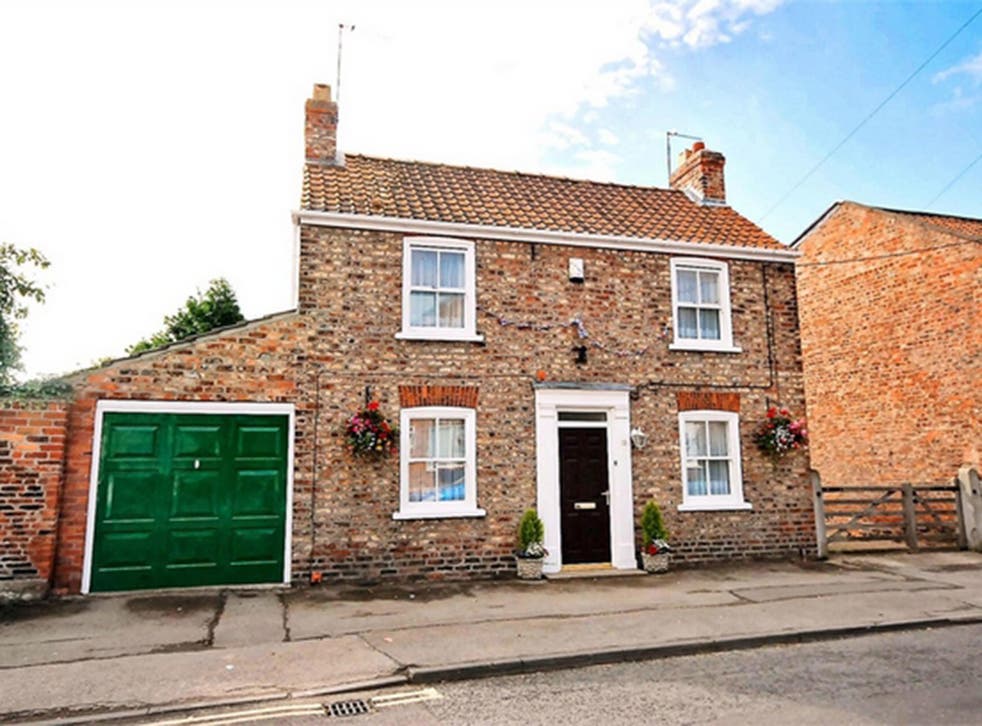 Mortgage experts have been lining up this week to warn of a potentially serious danger facing millions of borrowers
Despite the near certainty that interest rates will start to climb next year, few mortgage holders are preparing for the increase in their monthly repayments.
That could mean more than a quarter of mortgage borrowers facing financial trouble when rates go up – according to a new study put together by a charity and a mutual organisation. The research, from the Building Societies Association and the Money Advice Trust, sends out a warning to households that they should be getting ready now for a rise in the cost of their borrowing.
While we don't know exactly when the rate rise will happen – although many experts expect it to be soon after next May's general election – it is inevitable and those who don't prepare could face difficulties in the future.
"After all these years, mortgage payers are in for a big financial shock when interest rates begin to rise," warned Joanna Elson of the Money Advice Trust.
"For many, that shock will be too much to absorb – and there is a real risk that we will see a surge in unmanageable debt problems as a result."
Mark Carney, the Governor of the Bank of England, has indicated that the base rate will rise gradually from its current 0.5 per cent to a more normal long-term rate of 3 per cent.
So borrowers need to work out by how much their monthly mortgage costs could rise, and plan accordingly.
"Our advice to those concerned about interest rate rises is to start thinking about how they will manage the increased costs," said Paul Broadhead of the Building Societies Association.
"This could include creating a household budget, taking a look at mortgage calculators and rescheduling unsecured loans such as credit cards."
The Independent has learnt that regulators are also concerned that there is a generation of borrowers who not only don't understand the effect of a rate rise, but actually believe that their standard variable rate won't ever rise. That's according to a senior official at one of Britain's biggest lenders, who contacted us to voice his concerns.
He said there are fears that up to a fifth of borrowers who have taken out a mortgage since 2008, and been on the same variable rate ever since, believe any climb in interest rate won't affect them.
He warned that could mean tens of thousands of people are sleepwalking into a rate shock next year because they have no experience of mortgage payments changing.
In fact a shock survey published this week warned that almost half of mortgage borrowers don't even know the interest rate they're being charged.
The research, from Principality building society, also suggested that nearly a quarter of borrowers are unaware that a rise in the Bank of England base rate would be bad news for mortgage holders, with 5 per cent believing that an increase in rates would actually be good news.
The survey suggested millions of mortgage holders are at risk of being caught out by interest rate rises.
Julie-Ann Haines at Principality said: "We would encourage you to take time now to get to know your rate and the finer details of your mortgage, so you find out about increases in your monthly payments before the Bank of England rates increase."
Experts expect that the first increase in the base rate will be small, probably 0.5 per cent, and probably after the election. But the rise could be as little as 0.25 per cent, Ms Haines said. "In real terms, a quarter per cent rise on the estimated average mortgage of £113,549 works out at around an extra £23.66 a month, or less than £6 per week.
"That should be manageable for the majority. However, rates will differ depending on the amount you have borrowed and the period you have borrowed it for."
"Over the course of the next few years base rates are expected to increase further, so homeowners should do the calculation on an online mortgage calculator or speak to their mortgage adviser to estimate what a larger rise may mean for them," she added.
"The key to responsible mortgage management is to be on the front foot, know your product and anticipate any change in rate before you see its impact on your bank statement. It's tough to do that if you don't know your rate in the first place."
Mark Harris, chief executive of the mortgage broker SPF Private Clients, said people taking out a mortgage now shouldn't face difficulties as new rules introduced in April force lenders to "stress test" borrowers for their ability to cope with any future rate rises. But people who are already borrowers could face problems. "The Mortgage Market Review ensures that any borrower can afford their mortgage both now and in the future when interest rates rise," said Mr Harris.
"However, if you have had a mortgage for some years, you may have got used to cheap mortgage rates and not given any consideration as to what you will do when rates rise. The problem is that if you are overstretched now, the situation will only get worse."
He added that it is important to plan ahead so you don't find yourself in financial difficulty. "If you would struggle to pay your mortgage when rates rise then a fixed rate is a sensible option. The good news is that there are some excellent rates available, with most people able to fix for five years at less than 3.5 per cent. Looked at in a historical context, this is excellent value.
"Even if you don't remortgage, if you can get into the habit of overpaying on your mortgage each month, you will pay it back more quickly and prepare yourself for the pain of higher monthly payments," said Mr Harris.
"If you are an older borrower, are self-employed or your income has fallen since you took out your mortgage, it might be harder to remortgage but not necessarily impossible. Seek out independent advice to find out what options are available to you."
If you do decide to remortgage now then getting a fixed isn't necessarily the only solution, said Andrew Hagger at the advice site Moneycomms.co.uk.
"Rather than base your decision solely on cost, whether you decide on a variable or fixed-rate mortgage should come down to your own financial situation," he said.
"If your household finances are quite tight and you'd find it difficult to cope with increased monthly mortgage payments then a fixed-rate mortgage will give you the certainty of payments and peace of mind.
"On the other hand, if you're on a very low variable rate at present and can absorb the impact of a couple of interest rate rises, then you may wish to stick with your existing mortgage deal for the time being."
How rates hit home
The figures below show what would happen, in the event of interest rate rises, to the monthly repayments of buyers who borrow part of the purchase.
On sale with estate agent Savills for £600,000
Price of the home:
£600,000
25-year £500,000 loan
At 2.5 per cent = £2,243.08
At 3 per cent = £2,371.06
At 5.5 per cent = £3,070.44
On sale with estate agent Savills for £900,000
Price of the home: £900,000
25-year £750,000 loan
At 2.5 per cent = £3,364.63
At 3 per cent = £3,556.58
At 5.5 per cent = £4,605.66
Join our new commenting forum
Join thought-provoking conversations, follow other Independent readers and see their replies