Lending price war erupts – this time for real
Banks and building societies are now wooing borrowers, so this is the time to get a loan or mortgage, says Chiara Cavaglieri
Chiara Cavaglieri
Saturday 01 March 2014 19:00 Comments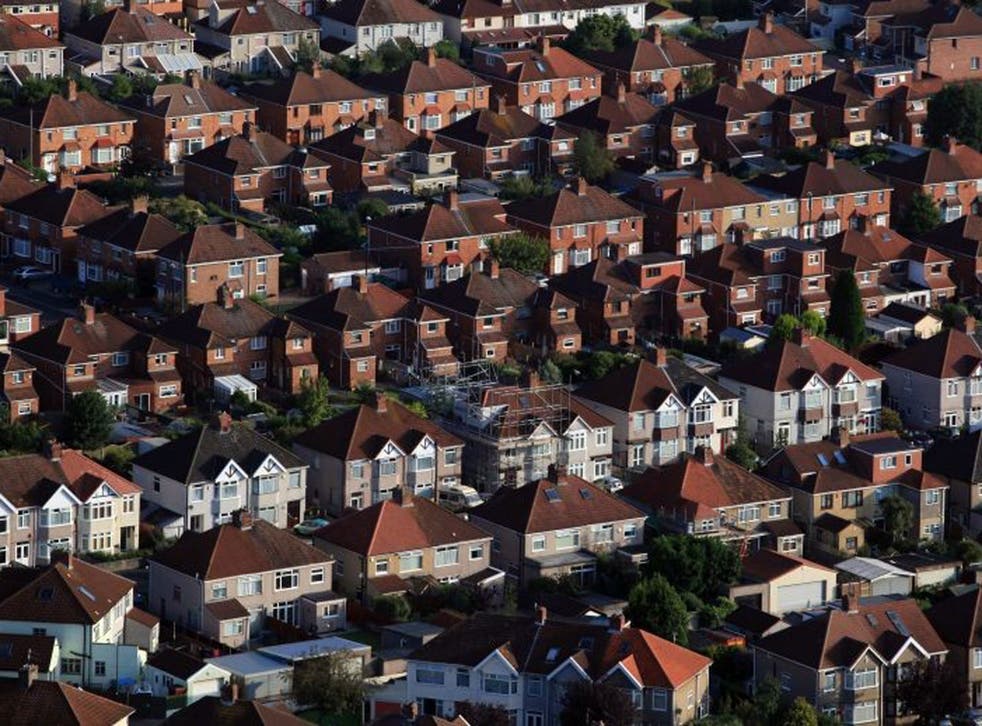 The term "price war" is one of the most overused when it comes to banking. Sometimes people are faced with such a paucity of deals, they are desperate to see any tiny relaxation of lending or boost to savers' returns as a price war. It is called wishful thinking. But as the economy continues to pick up and mortgage lending reaches its highest level since the great crash, talk of a real price war, for borrowers at least, is not an overstatement.
There seems to be no end to the one-upmanship seen in the credit card balance-transfer market. Barclaycard usually raises the stakes each time and now offers an impressive 31 months with no interest to pay on the balance.
Andrew Hagger of Moneycomms.co.uk says: "The main players in this market - Barclaycard, MBNA, Tesco and Halifax - have been battling it out for the longest 0 per cent deal but it seems that Barclaycard is hell-bent on being number one in the best buys and is always very quick to react if a rival equals its 0 per cent term."
However, this battle at the top of the comparison site tables has generally focused on the interest-free periods, and the credit cards with the most generous introductory offers tend to carry high fees (Barclaycard's carries a 2.99 per cent fee).
This is why a bold move from Nationwide Building Society to reduce its balance-transfer fee to just 0.75 per cent is such a game-changer. Combined with an interest-free balance-transfer period of 26 months, this is its cheapest- ever credit card. If you were shifting a credit card balance of £2,000, it would cost only £15 (0.75 per cent), compared with £60 from a provider charging a 3 per cent fee. The offer is available until 31 March on the Nationwide Select credit card (exclusive to FlexAccount customers) and its Standard credit card.
This move could see the other big players jostling to update their own card deals. The Fluid credit card does carry a low 0.75 per cent fee too but this only offers 12 months at 0 per cent, so for anyone needing more time to pay off their debts, the Nationwide deal is a winner.
Personal loans
Nationwide has also stirred things up in the personal loans market, extending its rate of 4.9 per cent for loans between £7,500 and £14,999 (exclusively for current account customers). It was due to expire on 19 February but existing customers now have until 31 March to apply for a loan over up to five years. Supermarket banks have been driving rates down, but competition is slowing with lenders focusing their attention on larger loans. If you were borrowing £7,500 over three years, both Sainsbury's and Santander charge from 4.5 per cent, with Tesco at 4.6 per cent.
"We've got to the stage where I don't think rates will go much lower – the rate cuts tend to be 0.1 per cent at a time and with talk of base rate increases as soon as next spring, we may be in a period where rates are just about bottoming out," says Mr Hagger.
Mortgages
Base rate has been at the historic low of 0.50 per cent for five years but it wasn't until the Government intervened that we saw rock-bottom home-loan rates. David Hollingworth of mortgage broker London & Country says: "The Funding for Lending Scheme [FLS] injected a supply of cheap funds for lenders and the market has expanded with better rates and choice on offer. That has even filtered through to rates for those with smaller deposits, with the introduction of the Help to Buy scheme boosting availability of 95 per cent rates."
For example, HSBC is now offering a two-year fix at 4.79 per cent to 95 per cent LTV with a £99 fee. Virgin has also improved some of its two-year rates at the higher loan-to-value (LTV) ratios, but rates are creeping up elsewhere.
There are still plenty of cheap mortgages around, with five-year fixes at just below 3 per cent for borrowers with at least 25 per cent deposits and deals at 3.25 per cent up to 75 per cent LTV (Post Office), 3.39 per cent (West Brom) at 80 per cent LTV, and 4.29 per cent at 90 per cent LTV (Yorkshire Bank). But for several months the message has been to fix while you still can, with rate rises forecast and FLS no longer available on new mortgage lending.
How to get the best deals
If you have an excellent credit record you can get the best-buy credit cards and personal loans, but otherwise you may be rejected altogether or offered a shorter 0 per cent interest-free term. Checking and improving your credit record is a good place to start.
With mortgages, having a big deposit will secure the best rates but there have been improvements for people with smaller savings. Lenders are still concentrating on applicants with a clean history so again your credit profile must stack up, so ensure all your income is taken into account.
Register for free to continue reading
Registration is a free and easy way to support our truly independent journalism
By registering, you will also enjoy limited access to Premium articles, exclusive newsletters, commenting, and virtual events with our leading journalists
Already have an account? sign in
Join our new commenting forum
Join thought-provoking conversations, follow other Independent readers and see their replies