Mark Carney: Interest rates will rise to 2.5% within three years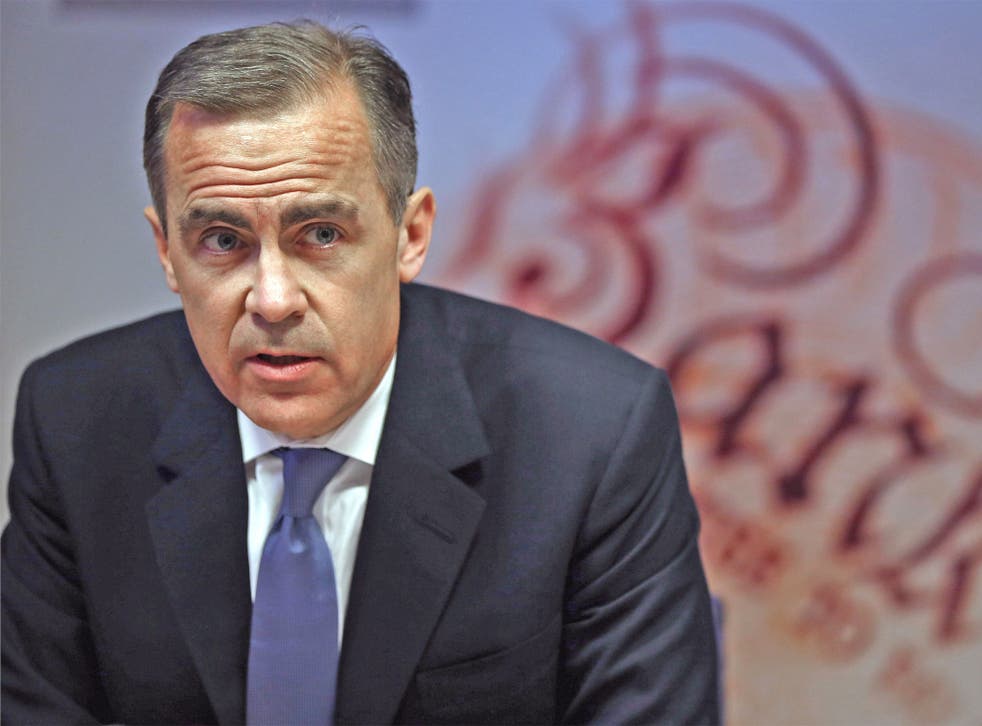 Mortgage payers have been warned by the Governor of the Bank of England that interest rates are likely to increase five-fold to around 2.5 per cent over the next three years.
Mark Carney signalled that the era of ultra-cheap borrowing was coming to an end. The Bank's base rate has been fixed at an historic low of 0.5 per cent for more than five years, but speculation has been growing that it will be raised as the economy recovers.
Mr Carney suggested that rates would stabilise around the level of 2.5 per cent rather than returning to their previous norm of about five per cent.
That could increase repayments on an average mortgage by about £2,400 a year, or £200 a month.
Stressing that increases in the borrowing rate needed to be "gradual" and "limited", Mr Carney said 2.5 per cent was likely to become the "new normal".
He said the financial markets were preparing for a rate of some 2.5 per cent in three years' time.
"The Bank of England, which is at half a percentage point, historically would have moved to something akin to five per cent," he told BBC Radio4 today.
Mr Carney said the first rise could take place this year, but said: "The big picture is not whether the Bank rate goes from half a percent to slightly above that lowest ever level.
"The big picture is where interest rates go over the medium term, because, if I'm taking out a mortgage, that's what I care about. And if I'm thinking about investing in a new plant, if I'm thinking about hiring people, that's what I care about, because those are the debts I have to service."
Mr Carney warned that debt levels in Britain meant the economy remained "relatively vulnerable" to rate rises.
He said: "Our responsibility is to protect against major risks that can develop over time that can tip what is a promising economic expansion back into a recession. This is an economy that has just come off its worst recession in modern history, that is still relatively vulnerable. What's happened in the recovery is that it has proceeded even better than we had expected."
The Prime Minister's official spokesman said it was important to have the right regulatory structure in place to oversee decisions on borrowing rates. He added: "The Government has sought to help all families where we can."
Cathy Jamieson, the shadow Treasury Minister, said: "The danger is that George Osborne's failure to boost housing supply ends up forcing the Bank of England to raise interest rates prematurely to rein in our unbalanced housing market. This would hit millions of families and businesses across the country already struggling with a cost-of-living crisis."
Register for free to continue reading
Registration is a free and easy way to support our truly independent journalism
By registering, you will also enjoy limited access to Premium articles, exclusive newsletters, commenting, and virtual events with our leading journalists
Already have an account? sign in
Register for free to continue reading
Registration is a free and easy way to support our truly independent journalism
By registering, you will also enjoy limited access to Premium articles, exclusive newsletters, commenting, and virtual events with our leading journalists
Already have an account? sign in
Join our new commenting forum
Join thought-provoking conversations, follow other Independent readers and see their replies