Money Insider: Help to Buy must be boosted by building
With little or no wage growth being seen in the UK, increasing house-price inflation could see the number of first-time buyers slide further, unless there's a new accelerated house building programme
Andrew Hagger
Friday 17 October 2014 20:20 Comments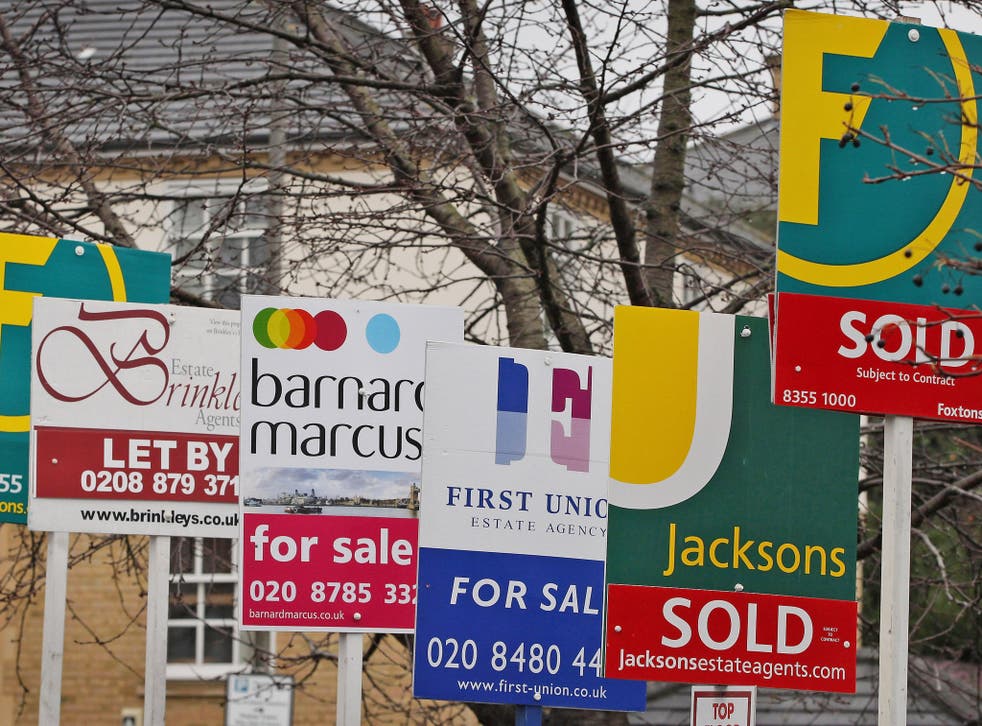 Despite fears that the Help to Buy mortgage guarantee scheme would only be taken up by first-time buyers in London, new figures show this hasn't been the case.
An update released by NatWest and RBS shows that more than 6,200 people bought their first home in the past 12 months, but only two in ten of these transactions were in the capital. Additionally the bank helped 2,000 non-first time customers purchase their next property since the scheme was launched in October last year.
This is evidence that the scheme is making a difference to those who were previously struggling to save for a 10 per or larger deposit.
It's encouraging to see these figures; however the Government (or which every party is in power next May) needs to make the building of new homes a priority, otherwise continuing house price inflation will mean fewer people will be able to afford a home even if 95 per cent mortgages are on offer.
The figures show that Help to Buy customers have had an average household income of around £47,000 and have purchased homes worth an average of £153,270.
The bank reports that it is a young audience that is benefiting from this extra help, with 36 per cent buying through the scheme aged between 26 and 30 years old.
There are still wide variations in property prices across the UK, highlighted by these figures which show that almost a quarter of applicants bought a house valued between £50,000 and £100,000 and a third bought a house worth between £100,000 to £150,000. The national average house price for a first-time buyer is currently £209,000 and £313,000 for existing owners.
Those banks and building societies that are not part of government first-time buyer lending schemes are still very much open for business when it comes to those with a deposit of 10 per cent or less.
Despite the tougher conditions imposed by the Mortgage Market Review and a subsequent Bank of England squeeze on high loan-to-income lending, there appears to be plenty of appetite from lenders to service the first-time buyer market.
On Monday Tesco Bank, which first started mortgage lending in August 2102, announced its first foray into the 90 per cent LTV mortgage market with some very competitive products, including a five-year fix at 4.29 per cent with a £995 fee – just behind Yorkshire Building Society (4.24 per cent and £975 fee) at the top of the best buys.
Other fixed rate deals on offer from Tesco Bank are 3.49 per cent for two years and 3.99 per cent for three years – both with a £995 fee.
To give would-be borrowers an idea of the affordability of repayments on a 4.29 per cent rate (assuming a mortgage term of 25 years), on a £130,000 mortgage it works out at £707 per month; and for £150,000, £816 per month.
There are non-Help to Buy lenders worth a look too – including a new deal from Norwich and Peterborough building society at 5.59 per cent, with no product fees and a £250 cashback.
There is growing evidence that the mortgage market is starting to cool down with first-time buyer lending down by 4 per cent between July and August. However with little or no wage growth being seen in the UK, increasing house-price inflation could see the number of first-time buyers slide further, unless there's a new accelerated house building programme – and not just in London and the South-east.
Andrew Hagger is an independent personal finance analyst from www.moneycomms.co.uk
Register for free to continue reading
Registration is a free and easy way to support our truly independent journalism
By registering, you will also enjoy limited access to Premium articles, exclusive newsletters, commenting, and virtual events with our leading journalists
Already have an account? sign in
Join our new commenting forum
Join thought-provoking conversations, follow other Independent readers and see their replies