Mortgage lending up on last year
Vicky Shaw
Tuesday 20 March 2012 11:58 Comments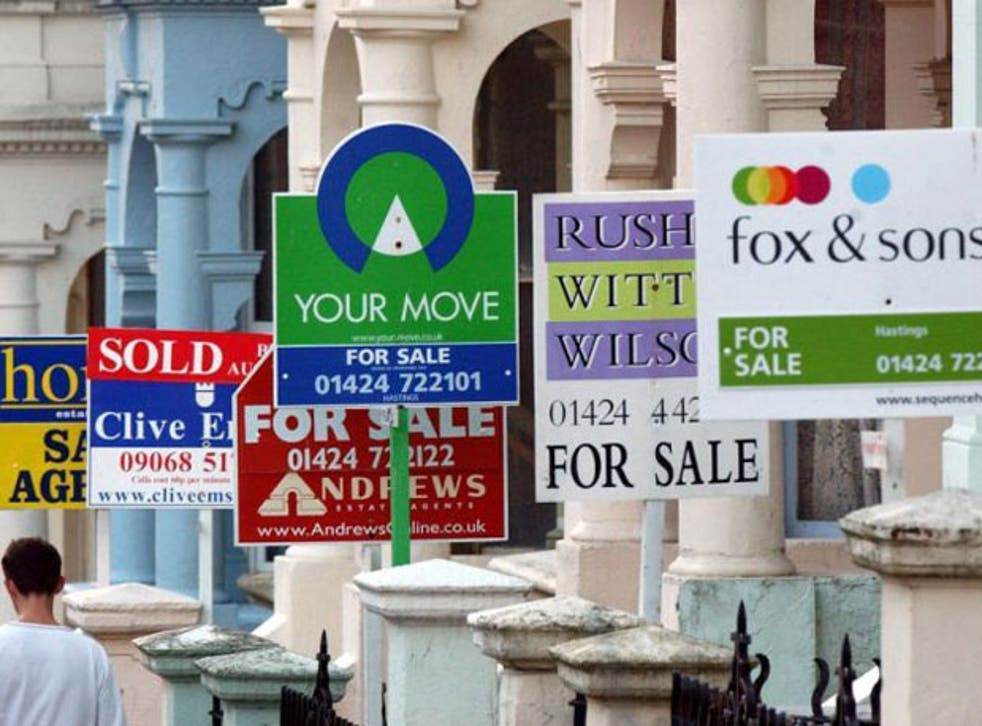 Mortgage lending is higher year-on-year for the seventh month in a row, as first-time buyers race to take advantage of a stamp duty concession before it ends.
Around £10.7 billion was lent in February, a 14% rise on the same month in 2011, the Council of Mortgage Lenders (CML) said, with the two-year stamp duty holiday for first-time buyers purchasing homes worth between £125,000 and £250,000 ending this Saturday.
The looming deadline has prompted a recent surge of interest from this sector of the market, according to lenders and estate agents, who have called for the holiday to be extended amid fears that the fragile housing market could be disrupted further.
The latest lending figure is "almost identical" to the previous month, when £10.65 billion was lent, as lending for house purchase remains "brisk" ahead of the withdrawal of the concession, the CML said.
CML chief economist Bob Pannell said: "Although a seasonal decline is expected over the winter months, our forward estimates suggest that February was the seventh month in a row of higher year-on-year lending.
"This indicates that lending for house purchase remains brisk in advance of the ending of the stamp duty concession."
Mr Pannell said the pick-up in activity also appears to mark "a more generalised improvement" across the market, perhaps reflecting hopes that the squeeze on household incomes caused by high bills and tough employment conditions is easing off.
He said: "This may reflect household sentiment stabilising in anticipation of a recovery in real incomes, but wider economic uncertainties make it difficult to judge how well the upturn will persist."
He said a scheme recently launched by the Government to help buyers purchase a new-build property had the potential to offset the expected dip caused by the ending of the stamp duty concession.
The NewBuy scheme enables first-time buyers and home-movers to purchase a new-build home with a deposit of only 5% or 10%, rather than the 20% often demanded by lenders, although this will do little to help those trying to buy or sell an existing property.
Mr Pannell said: "The launch of the NewBuy scheme is an important addition to lenders' toolkit in addressing the various needs of would-be borrowers.
"The scheme has the potential to offset the dip in first-time buyer activity that the end of the stamp duty concession on March 24 may produce."
PA
Register for free to continue reading
Registration is a free and easy way to support our truly independent journalism
By registering, you will also enjoy limited access to Premium articles, exclusive newsletters, commenting, and virtual events with our leading journalists
Already have an account? sign in
Join our new commenting forum
Join thought-provoking conversations, follow other Independent readers and see their replies