Mortgages: 'Homeowners could trade down to shared ownership to defuse rate rise timebomb'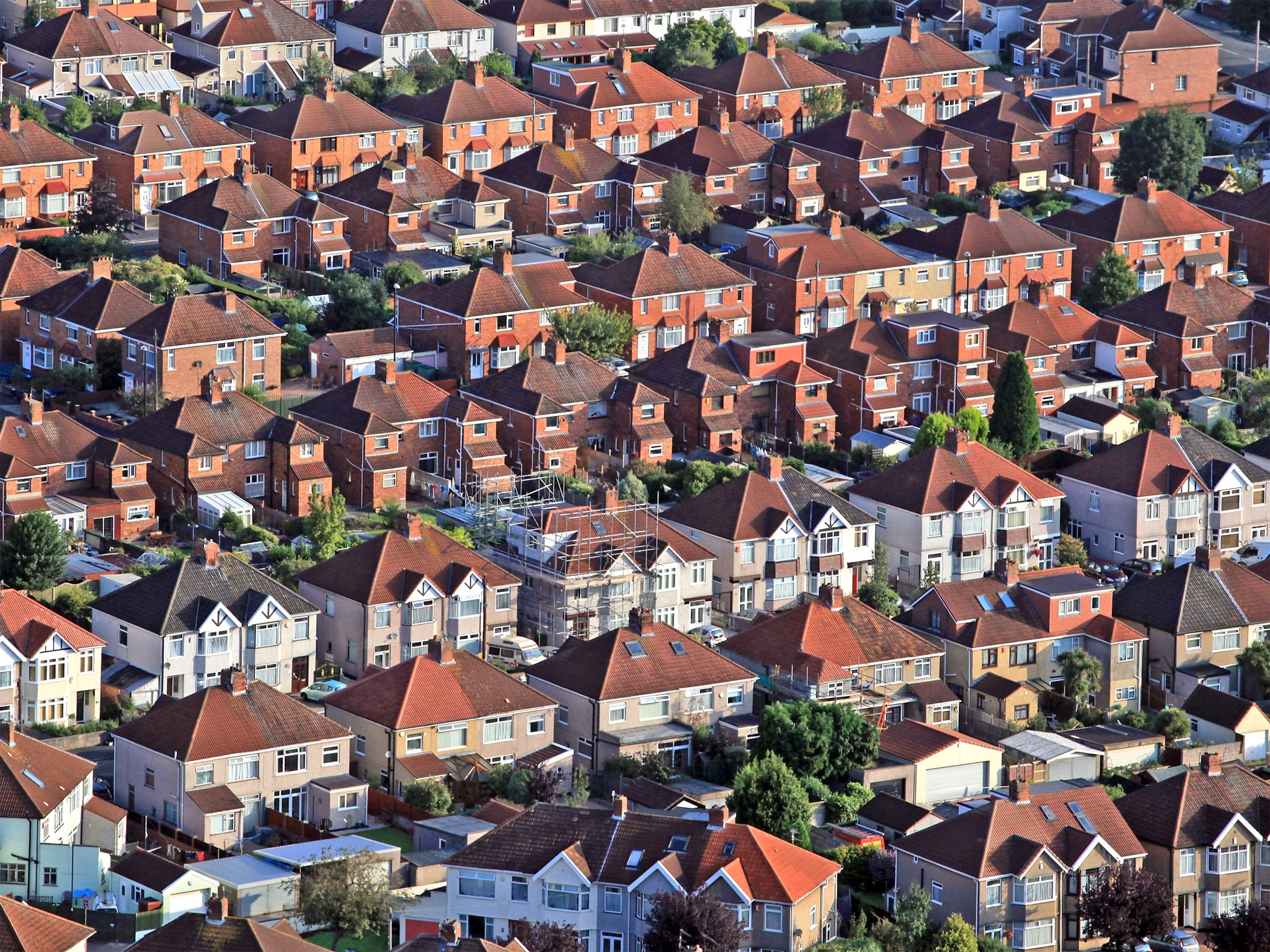 A plan to defuse a "mortgage debt timebomb" when interest rates rise is published today amid warnings that 2.3m households could struggle with their repayments.
Homebuyers should be allowed to "trade down" to a shared ownership deal so they can stay in their home and avoid it being repossessed, the Resolution Foundation think tank has proposed.
After a year-long inquiry, the foundation said a new personal debt crisis can be averted – but only if the Government, financial regulators and mortgage lenders shake off their complacency and take immediate action. Interest rates have been held at an unprecedented 0.5 per cent for five years but are expected to start rising later this year.
The think tank calculated the number of households spending more than a third of their post-tax income on their mortgage could rise from one million to 2.3 million by 2018, by when rates are likely to reach almost three per cent. About 800,000 of them will be "mortgage prisoners" trapped on their lender's standard variable rate (SVR) and unable shop around for another deal because they will not meet the stricter rules introduced in April. This could allow lenders to exploit an "effective monopoly" by hiking rates, the foundation warned.
Someone with a 25-year mortgage of £150,000 would see their monthly repayment rise from £727 to £894 if mortgage rates rose from 3.2 to 5.2 per cent – an extra £2,009 a year.
Today's report, entitled "Hangover Cure", urges the Financial Conduct Authority (FCA) to force all lenders to make immediate contact with the two million people most vulnerable to a mortgage rate increase and give them free debt advice. Lenders should spell out how repayments could rise and suggest home-buyer have a "financial MOT".
Lenders should be obliged to offer a five-year fixed rate deal to give mortgage prisoners an escape route from the SVR. Although that would push up repayments initially, it would help them in the medium term.
The foundation proposed that the Government sets up a scheme to help people avoid losing their homes by making a "soft exit" from the market. One option would be to "trade down" to shared ownership, in which a state-funded "registered provider" would buy a stake in the property, leaving the borrower to pay a smaller mortgage and subsidised rent on the share of the home they no longer owned. Another option would be "assisted voluntary sales" in which lenders gave borrowers time to sell their property and helped with estate agent and legal fees.
Matthew Whittaker, the foundation's chief economist and a coauthor of the report, said: "It would be a serious mistake to think that the legacy of problem debt built up in the pre-crisis years will simply evaporate with a return to economic growth. We need an orderly approach to managing the debt overhang in order to minimise the numbers pushed over the edge as borrowing costs rise, and to improve the safety net in place for those who can't avoid such an outcome."
Gavin Kelly, the think tank's chief executive, said: "Alongside tackling the deficit, carefully managing the return to more normal interest rates is one of the great challenges of the next Parliament. As yet, the different parties have said very little about this. The time to start acting is right now."
Join our commenting forum
Join thought-provoking conversations, follow other Independent readers and see their replies