Want to undercut agents? There's an app for that
More people are resorting to social media to find a cheaper property deal, reports Sabuhi Gard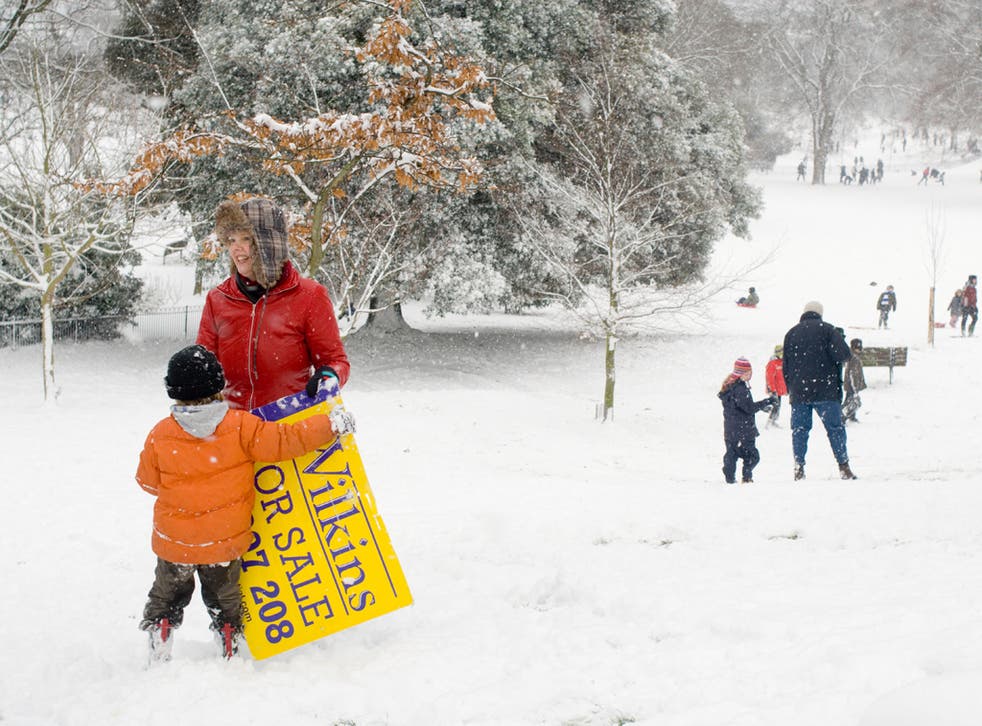 Can you imagine a world without estate agents? No extortionate fees, no ill-fitting suits and no gazumping.
Wouldn't it be blissful to buy or rent your dream home without being at the mercy of an estate agent? Well you can, with the newly launched app available via Facebook called Property Place and the website Buyers Billboard.
The Property Place app (which is also a website) allows consumers to buy, sell or rent property at a marked discount compared to the average estate agents' fees. For instance, you can sell your property for a one-off cost of £75, which compares to an average estate agents' fee of £4,150.
If you wanted to rent your property via the Property Place app then it would only cost £35, and you would have the added benefit of being able to share the listing with your social network, and a potential 29.9 million Facebook users in the UK.
The app differs from the usual self-promoting estate agent Facebook page, which simply redirects prospective buyers, sellers and renters to the agent's website without helping the consumer any further.
Sohail Rashid, the founder of Property Place and an experienced conveyancing lawyer, says: "We're all feeling the pinch in austerity Britain and looking at ways to save money. Property Place is the perfect tool for people looking to sell or rent their property without hefty estate agent fees."
Buyers Billboard (www.buyersbillboard.co.uk), set up last year by entrepreneur David Lomas, is slightly different from the Property Place app as it puts sellers directly in touch with potential buyers without "all the rigmarole involved in putting a house on the market". Buyers and sellers can register and search for free; however, sellers are charged a flat fee of £150 on completion of the sale, but there are no hidden charges.
Mr Lomas says that, so far, nearly 1,000 people have registered with his site since last October. He believes more consumers will migrate to the internet and social media like Facebook or Twitter to buy, sell or rent property, but estate agents will still be around.
Trevor Kent, a former president of the National Association of Estate Agents (NAEA) and the founder of TrevorKent.com estate agents and auctioneers, is also sceptical that social media will challenge the traditional estate agency model.
"People know what they are getting with estate agents; they have that face-to-face dealing which you don't get with social media like Twitter or Facebook."
He adds that there was a big fuss about websites such as Rightmove and Primelocation sounding the death knell for the average estate agent sitting in an office, but this hasn't happened. "Estate agents are better at closing the deal. You are not likely to make the sale via social media."
Indeed, Property Place has yet to make its first sale, although the app has had many success stories when it comes to renting out properties and finding room-mates, and has 400,000 properties available online.
Chris Peskett, the founder of west London-based Apparent Properties, also believes that social media like Facebook, Twitter and Gumtree don't pose a serious threat to the traditional estate agent.
"We do a lot of business in areas where there is a lot of competition from buyers and so often receive multiple bids," he says. "Nurturing these bids is where we add value. We charge 1.25 per cent, which in the scheme of things I would be prepared to pay if I were selling my house, knowing that the agent has access to all the portals plus Twitter and Facebook."
Peter Rollings, the chief executive of estate agent Marsh & Parsons, says: "Private sales websites like Gumtree have been around for years, and the extension of the concept onto Facebook was only a matter of time.
"While a small majority of vendors are drawn to the idea of cutting costs, in reality, it is a false economy not to hire a professional when selling their biggest asset. What a vendor may save in fees, they are likely to lose in misvaluation or reductions during the negotiation process."
John Williams, the head of PR at Knight Frank, sees social media as a great marketing opportunity rather than a threat: "We were one of the first estate agents to launch an iPhone app to market our properties and it has now been downloaded more than 50,000 times.
"The iPhone and iPad are the ideal tools with which to display the beautiful properties we have on our books. We talk to our customers through Twitter and our staff now find vendors through LinkedIn."
Mr Williams adds: "The value of a good agent is based on being a trusted adviser, an expert on their local market and a guide through the complexities of the house-buying process. This is not something that can be replicated by posting a property on Facebook alone. Trust has to be earned in this respect"
Property apps on social media like Facebook and Twitter accounts may not pose a serious risk to the estate agency model at present, but they do open up the options available for prospective buyers, sellers and renters.
This is much needed, according to a study from the Office of Fair Trading (OFT) which concludes estate agents still have a stranglehold on the property market. The OFT believes a shake-up is needed.
John Fingleton, OFT's chief executive, says: "Encouraging new business models, online estate agents and private-seller platforms could put useful, competitive pressure on traditional models and lead to better value for buyers and sellers."
Case Study
Chrissie Lightfoot, 40, Solicitor
A local solicitor turned property entrepreneur, Ms Lightfoot has successfully marketed a room-share on Property Place.
Ms Lightfoot owns a two-bedroom flat in Leeds city centre, and was looking for a flexible agreement without the involvement of a third party.
She says: "My work requires me to travel a lot, so I decided that it made sense to cash in on my flat. I decided to give it a go with Property Place and a friend recommended the flat to someone who was temporarily working in Leeds."
That person was John Bailey, a local businessman. He says: "I was recommended a flat by one of my business partners, so I had a look at it on Property Place.
"I was able to chat to the owner before I arranged to view it. It's quite an ad-hoc arrangement, which I wouldn't have been able to arrange via an agency."
Expert View
Sarah Brown, Rightmove
"Social media, far from posing as a threat to estate agents, have been embraced by them. Estate agents see this as a great opportunity to engage with future customers within an open forum. There are approximately 2,500 corporate and independent estate agents on Twitter for example."
Register for free to continue reading
Registration is a free and easy way to support our truly independent journalism
By registering, you will also enjoy limited access to Premium articles, exclusive newsletters, commenting, and virtual events with our leading journalists
Already have an account? sign in
Register for free to continue reading
Registration is a free and easy way to support our truly independent journalism
By registering, you will also enjoy limited access to Premium articles, exclusive newsletters, commenting, and virtual events with our leading journalists
Already have an account? sign in
Join our new commenting forum
Join thought-provoking conversations, follow other Independent readers and see their replies