What to do if you're facing repossession: However far you fall, you're not on your own
Helen Fisher had to become a 24-hour carer, and then she faced repossession. But going to the right places for help changed everything, writes Simon Read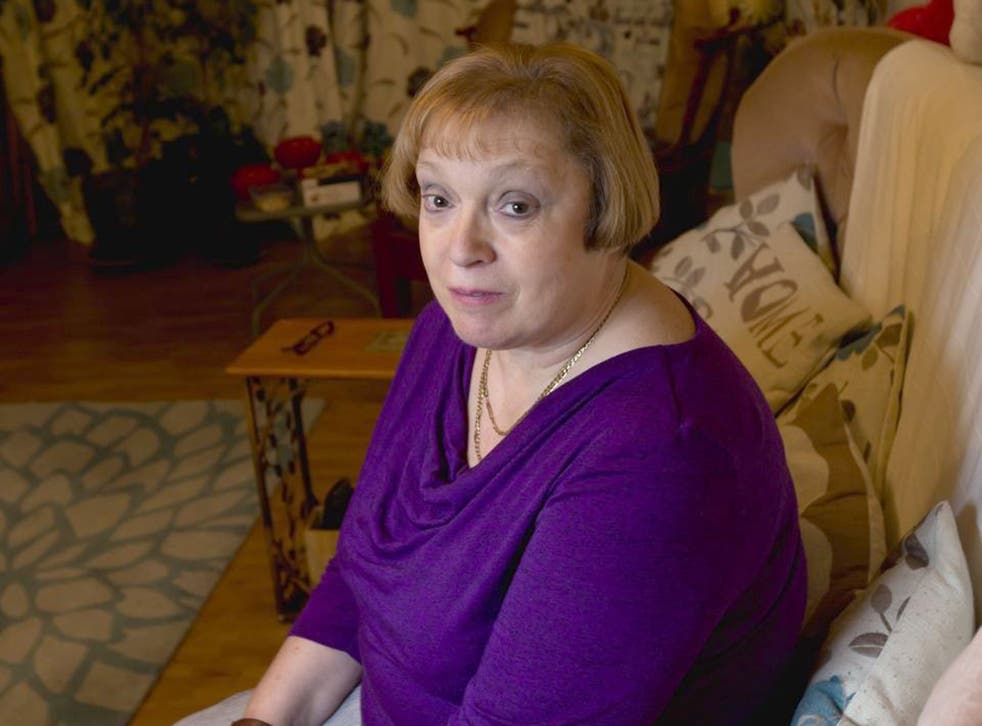 How does it feel to be without a home? Helen Fisher came within 56 days of finding out. The 58-year-old mother of one had been through really tough times, but among the lowest was ending up in court facing the repossession of her home.
Back in 1998 life had been good. She and her husband Ken had decent jobs and were enjoying a holiday in Portugal with their 18-month-old daughter. Then began the event that left the family in a debt spiral
"We had a good income and had bought a nice house near a decent school for my daughter," Helen recalls. She was earning £36,000 a year as a head of department in a secondary school, while Ken had a good job at Ford.
But during that holiday he had a heart attack and, after they returned home, his condition worsened and he was diagnosed with cardiovascular disease. He then had a stroke, and by 2003 he was confined to a wheelchair, suffering from dementia and unable to care for himself.
The family took on a second mortgage to pay for necessary changes to their home, such as putting in a ramp. Ken's worsening health had forced him to give up work some time before and Helen soon gave up her job to become his full-time carer, relying on a £50-a-week carer's allowance.
"We had to keep the heating on as Ken was sedentary and needed to be kept warm, and I lived on my credit card to buy food," Helen admits.
With desperation creeping in – she recalls bursting into tears at Tesco one day – she tried to get help. But the Department for Work and Pensions (DWP) said the family didn't qualify for anything more, while social services also said there was nothing it could do.
Unable to pay the bills, she was taken to court to have her home repossessed by the second-charge lender. "The council said my husband would go into care and my daughter and I would go into a homeless hostel," she says. "I went down as low as I could go."
But, after the intervention of Citzens Advice, she was given 56 days to find funds to pay off some of the debt. That was the turning point. Then, when she needed to get a lighter wheelchair for Ken but couldn't afford the £500 cost, the owner of the wheelchair company suggested that Ken's old company might have a benevolent fund that could assist with the purchase.
An online search for that led her to the Turn2us website, which lists thousands of grants and benefits to which struggling people may be entitled. Through that, she got in touch with the Motor and Allied Trades Benevolent Fund, the teachers' benevolent fund and the Stroke Association, all of which eventually came to her assistance.
"We got help with the cost of the new wheelchair, as well as a specially made waterproof mattress. Then the benefits office helped us to successfully challenge the DWP's ruling about Ken's pension credit. It was backdated to when his troubles started, which gave us enough to pay the mortgage arrears and keep our home – and the lender then gave us a 12-month payment holiday to get back on our feet."
Meanwhile the family had stopped their energy direct debits as they were in fuel poverty. When their energy firm came round to put them on a prepayment meter, Helen was distraught. "My husband needed full-time care and I had a young daughter. I couldn't be in a situation where I had to leave the house to get cash to put in the meter all the time." The supplier switched the family to a cheaper tariff as well as handing them the forerunner of today's Warm Home Discount.
Sadly, in March 2010 Ken died, which caused fresh financial problems for Helen as she lost his pension, his disability living allowance and her carer's allowance. Turn2us suggested she apply to the Teacher Support Network, which gave her financial assistance and helped her cash in her teacher's pension to pay off her mortgage.
Now she's in a much better place. She works at Citizens Advice advising people in financial need while her daughter, now 18, is hoping to go to a university this year.
"I've learnt that if you think there's no help, you're wrong. There is. The secret is to tell people and organisations you need help."
Fuel poverty: How to come out of the cold
Four out of five low-income families struggled to pay their energy bills last year. While politicians are busy making empty pre-election promises about gas and electricity prices, and the big suppliers are crowing about tiny price cuts, real people are facing health and well-being issues.
A report by the charity Turn2us shows that fuel poverty is having an impact on children. Three-quarters of parents say that being unable to afford to heat their home is hitting the health of their children, while more than half say their children's school work has suffered because of cold homes.
Frighteningly, more than three-fifths of families are cutting back on food, while more than half claim that the family diet has suffered, further putting their well-being at risk. As a result, almost half have experienced illness because of their cold homes, while three out of five are currently planning to cut the temperature of their homes even further despite entering the coldest time of year.
The charity has launched a "Cut out the Cold" campaign to highlight the help that struggling people can get with energy costs.
"We need to help raise awareness of the financial support and help available to manage energy bills," said Alison Taylor of Turn2us.
For more information about the campaign, go to Cutoutthecold.com.
Join our new commenting forum
Join thought-provoking conversations, follow other Independent readers and see their replies