Would a 0% mortgage tempt you? Be careful...not everyone can benefit
Looking for help to get on the property ladder? A 0% mortgage is likely to prove popular with cash-strapped first-time buyers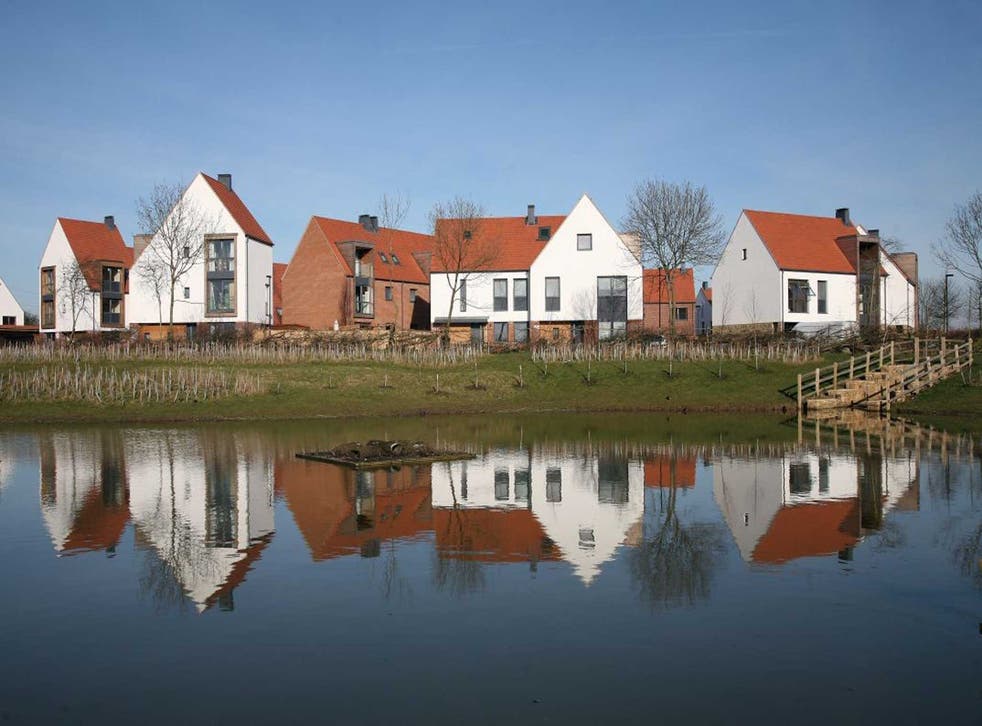 There's no such thing as a free loan, but a deal from the Leeds Building Society is close. It's offering a 0 per cent mortgage for three to six months.
The catch? There are one or two, although it's not the first time the mutual has offered a 0 per cent loan, having first launched one as part of its Welcome range last summer. And while there will be no interest charged during the offer period, repayments will have to be made.
The new wrinkle is that the 0 per cent is being offered on Help to Buy mortgages, the Government scheme which allows potential homeowners to buy a new or existing home with a 5 per cent deposit.
The deal has been launched in conjunction with Barratt Developments, meaning you have to buy one of the developer's properties to qualify. However, interestingly, on top of the short-term zero-rate option the society is offering a 10-year fixed rate loan.
Jonathan Harris, of mortgage broker Anderson Harris, said fixing for a decade could be a good option. "A 10-year fixed rate option widens the choice available to those taking advantage of the Government's scheme and gives security for a longer period of time. The rate isn't bad either."
The 10-year fix is available at 5.16 per cent if you choose three months' 0 per cent, or at 5.34 per cent if you go for the six-month option. This week Newcastle Building Society launched its own decade-long fix for those with a 20 per cent deposit, at 4.49 per cent.
However, Mr Harris has a warning for those tempted by the longer fixes: "It's important not to fix for longer than you are absolutely sure about or you will have to pay a redemption penalty to get out of the mortgage before the fixed term ends."
David Hollingworth of London & Country Mortgages is sceptical of decade-long deals. "Long-term fixed rates provide certainty of payment and budgeting security but have always struggled to gain a following," he said. That is partly due to the higher rates and Leeds' latest deal is certainly that at almost twice the rate of its Help to Buy two-year fix, which charges 2.5 per cent.
But people are often also put off because of the need to lock in throughout the fix, which can be too restrictive for many. "It's great to see a lender broaden the product options but the long-term fix may still appeal only to a certain niche," Mr Hollingworth reckoned.
Looking more closely at the 0 per cent offer, Ray Boulger of John Charcol said: "The combination of no payments on 20 per cent of the purchase price as offered through the Help to Buy scheme, plus 0 per cent interest for three or six months on the balance of the mortgage, gives borrowers the option of even lower mortgage payments initially while they kit their new property out."
Mr Harris agreed. "The choice of not paying interest for the first few months will be popular among cash-strapped first-time buyers," he said. "The money that would have gone on the mortgage can be used to buy furniture or replenish savings which have gone towards the deposit, while you know that the mortgage will be paid off in full by the end of the term."
So if you want a brand new Barratt home, should you rush for the deal? Mr Boulger said the rates offered are reasonably competitive, "except the five-year rate, where Santander currently offers 3.44 per cent with no arrangement fee, a free valuation and £250 cashback".
But he warned against choosing a two-year fixed rate under the Help to Buy scheme: "At the moment no lenders are offering viable remortgage options for Help to Buy-type equity share mortgages, unless the purchaser repays the equity share. This means those taking a two-year fix run the risk of having few options at the end of the initial fixed rate."
The mortgage market is full of complications, meaning borrowers should look beyond the headline deals and, ideally, get expert help.
Speak up if you're behind. There's help...
The number of people who complain about the cost of their mortgage is soaring to record levels, but many are leaving it until they get into financial trouble before raising the alarm.
Problems are becoming so bad that lenders have been told this week to "get creative" and do more to help struggling borrowers.
The Financial Ombudsman Service's latest complaints data, which was published on Wednesday, revealed that last year 13,659 people – the highest number recorded – contacted the ombudsman for help with a mortgage or secured loan problem.
Worryingly, a third of these had slipped into arrears before they sought help. And, of the remaining cases, a large number of those struggling to make ends meet felt unable to say that they were facing significant financial problems.
The chief ombudsman, Tony Boorman, said: "Mortgages are the most significant purchase most of us will make in our lives, so we understand why people might be reluctant to say that they're struggling to pay for their home.
"Many of the cases where people face losing their home have been heartbreaking to deal with – but could potentially have been avoided. So if money is tight, you should never be afraid to ask for help or guidance. Speak up sooner rather than later; there's a lot that can be done to help before things get out of hand."
The ombudsman has been alerting lenders that they're expected to get creative when helping people get back on track – especially before payments get missed. And though early signs suggest that this is having an impact, there's still more that they should do to help, Mr Boorman said.
Typical areas of complaint taken to the ombudsman relating to financial difficulties include arrears handling, charges, repossession, post-repossession problems and recovery of shortfalls.
Other problems mentioned by people in arrears included sales and advice, mortgage administration, upfront fees charged where no mortgage is offered and declined offers.
There have also been disputes over valuations and allegations of misrepresentation, suitability or misleading literature. "Consumers and lenders have a responsibility to work together when problems arise," Mr Boorman said.
There was positive news last week when the Council of Mortgage Lenders said the number and the proportion of mortgages in arrears fell during the first quarter of 2014.
CML's director general, Paul Smee, said: "The downward trend in the number of mortgages in arrears is welcome. Repossession is the last resort – the aim is to keep people in their homes and get their finances back on track whenever possible.
"Lenders recognise that, behind the numbers, these are real households, with differing circumstances. Lenders are improving their practices to try to achieve the best outcomes when payment problems occur," he added.
But the Money Charity revealed last week that average household debt, including mortgage, was £54,546 in March, up from £54,434 in February. The UK is experiencing the biggest increase in loans and overdrafts for individuals since February 2008.
Michelle Highman of the Money Charity, said: "Borrowing money when it's done in an affordable way, can make things happen that would otherwise seem impossible.
"However, if you don't have a plan to pay the money back, things can quickly spiral into more difficult, unmanageable debt."
Join our new commenting forum
Join thought-provoking conversations, follow other Independent readers and see their replies