UK festival-goers to spend £1.2bn this summer, study finds
Nearly half of respondents prefer shopping at festivals than online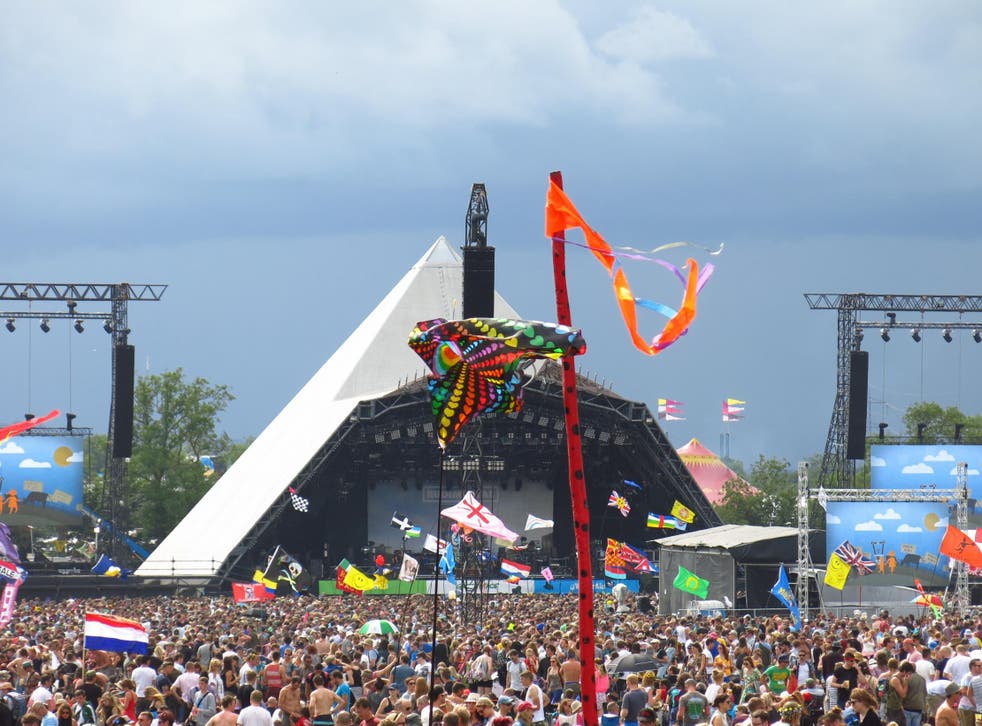 Festival-goers will spend £1.2bn this summer on food, clothes and merchandise, according to a new poll.
Researchers who surveyed 2,000 adults found 36 percent plan to go to some sort of live entertainment event this year, spending an average of £67 a day while browsing stalls and enjoying rides and other festival experiences.
Food is the biggest daily spend at a festival, with the average music fan spending £46.
However, the results suggest food preferences have changed and the days of beers and burgers are long gone. Instead respondents said they opted instead to tuck into Thali, fish curry, kimchee and, for one in 20 respondents, insects.
Eighty percent said they would buy unique products which cannot be found elsewhere, with nearly half preferring to shop at music festivals rather than online or on the high street, feeling more connected to products bought at a live event.
Glastonbury Festival 2019: Best-dressed attendees

Show all 44
The study also polled 200 merchants and discovered festivals are seen as fertile ground to trial new products and ideas, with half testing products which they will then sell online or in store.
Of those who have used festivals as a testing ground, four in five said they did so because they considered attendees to be fairly open-minded and 83 percent liked the idea of receiving direct feedback.
With purchasing decisions driven by a desire for unique products that cannot be found elsewhere, heightened emotions, and open-mindedness, merchants anticipated their sales will continue to rise.
In fact, those present at live events expect their revenue to increase 12 percent over the next five years.
With the festival industry currently worth over £2.46bn and a third of respondents planning to attend a festival this summer, live events pose an increasingly lucrative opportunity for new and established brands.
"Pop-up commerce is thriving across the UK festival scene, as brands compete to provide the ultimate fan experience," said Daniel Mathieson, head of sponsorship at Barclaycard, which commissioned the study. "With more ways to engage audiences alongside demand for a deeper connection to the products they try and buy, festivals are becoming a fertile ground for all kinds of businesses to grow."
SWNS
Register for free to continue reading
Registration is a free and easy way to support our truly independent journalism
By registering, you will also enjoy limited access to Premium articles, exclusive newsletters, commenting, and virtual events with our leading journalists
Already have an account? sign in
Register for free to continue reading
Registration is a free and easy way to support our truly independent journalism
By registering, you will also enjoy limited access to Premium articles, exclusive newsletters, commenting, and virtual events with our leading journalists
Already have an account? sign in
Join our new commenting forum
Join thought-provoking conversations, follow other Independent readers and see their replies