The Independent's journalism is supported by our readers. When you purchase through links on our site, we may earn commission.
Best credit card deals and interest free credit cards for November
Eyeing the spending season with fear? Don't panic. Here are this month's cheapest deals, whatever your circumstances
Wednesday 21 November 2018 14:42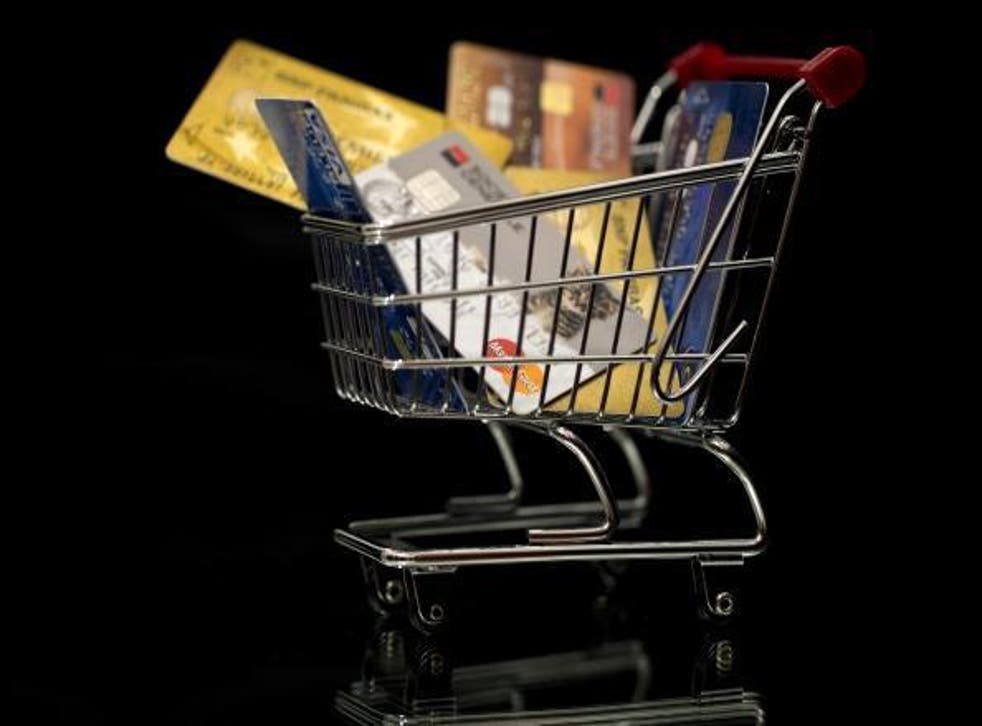 There's a month until Christmas and Black Friday is already upon us with its much-hyped spending frenzy.
You can almost feel your blood pressure rising, especially if you're already carrying an existing credit card balance into the festive season with you.
At a time when personal debt levels are at a record high it feels counter-intuitive, almost financially suicidal, to reach for a new credit card application. But you may be missing a trick.
Many debt-free die-hards consider them the devil's best weapon in driving you into insurmountable debt, and around 18m people do indeed receive a default notice on their credit card bill each year.
But if used very carefully, credit cards could help manage your finances better thanks to interest free periods and balance transfer offers that operate like an interest free loan as long as you play by the rules.
Meanwhile, buying something with a credit card can afford you more protection than buying using a debit card or cash. Some credit cards are even designed to help those with bad credit to improve their credit rating, helping open the door to a whole range of other financial products they may not have otherwise been eligible for.
So where on earth do you start?
Credit cards explained
Long gone are the days of simply using a credit card to buy goods and services. Now, it's all about working out the best credit card deals for your personal circumstances and needs. The best way to do a credit card comparison is to decide what you want from the offer and work backwards.
New purchases
If dipping your toe into the credit card pool is about funding a specific buy, you need a card offering the longest 0% interest free period on new purchases to give you every opportunity to finish paying for those expensive one-offs.
And that period can be more than two years.
Sainsbury's Bank is currently the best card for new purchases with a 29 months interest free deal on its Dual Offer Credit Card, though it reverts to 19.95% after that. The dual offer refers to the 2 nectar points you'll get for every £1 you spend on Sainsbury's shopping and fuel, plus 750 points every time you spend £35 in the first two months, as well as 1 point for every £5 spent elsewhere.
Or there's Barclaycard's Platinum Purchase Offer - which had topped the leader board until recently - with 0% interest on purchases for 27 months before charging 19.9% a year.
Clearly, if you've got specific spending plans, there are gains to be made - as long as you're religious about paying the balance off by the end of the interest free period.
The watchwords here are 'paid off' though. If you think it's unlikely that you'd clear the debts even over two and a half years, you'll either need to be quick to transfer the debt at the end of the interest free period or else seek out the best long term low rate deal.
For some time now, MBNA's 48 month offer at 4.9% interest for both purchases and balance transfers (with a low balance transfer fee of 0.5%) has been the best long term deal. Plus the interest rate rises to 'only' 8.9% at the end of the period.
Best credit card rewards and cashback cards
There's no doubt that big spenders who consistently pay off their balance either every month or at least by the end of the interest free period could be quids in by opting for a credit card that offers the best cashback deal or rewards.
If it's cash you're looking for, the American Express Rewards Low Rate Credit Card doesn't exactly have a catchy name or any interest free period, but it does come with a long-term interest rate of 9.9%, 5,000 'Membership Rewards' points when you spend £500 in the first three months worth £25 and 1 point for every £1 you spend on the card.
But if your rewards of choice don't need to be all about the money in your pocket and can be more specific, such as Nectar points or M&S vouchers, they can be worth more than the cash return on your credit card spending.
For the best credit card rewards, it's all about the supermarkets. M&S, Sainsbury's, John Lewis/Waitrose, Asda and Tesco Bank credit cards offer rewards points when you shop with them, so your weekly shop could start giving you something back if you select wisely.
The best rewards out there at the moment come from the John Lewis and Waitrose Partnership card, offering 0% on new purchases for the first 9 months and giving new customers 3000 points worth £30 when they transfer a balance of £250 or spend £250 within the first 90 days.
It also offers an ongoing 1 point per £1 spent at John Lewis or Waitrose and 1 point per £2 spent everywhere else. Every 500 points you earn is worth £5 in gift vouchers to spend at either John Lewis or Waitrose.
Watch out though, the cost of debts remaining on the card after the 9 month introductory period rises quickly to 18.9%.
With all these reward or cashback cards, maximising your rewards is all about spending big but paying the balance back in full. If not, the interest and fees very quickly outweigh the benefits.
Whatever you do with these purchase cards, just don't get sucked in to the pricey position of having a long term debt sitting on the card.
If you do, it's time to transfer, and quickly.
Best balance transfer cards
Picture the all too common scene - the one credit card providers dearly hope you'll slip into.
You've already run up the debts and despite your best efforts to drive down your borrowing, have come to the end of your 0% interest deal before you've paid it off. Then it's all about transferring the balance for as low a fee as possible, usually with the longest window of opportunity to kill off the last of your debt.
The truth is that you could have secured longer deals until recently, but with the powers that be scrutinising the way credit card providers target and deal with their customers, those days are probably over.
The good news though, is that the cost of switching your debt to the best interest-free deals - the transfer fee - appears to be plummeting among the top products.
Right now, the best balance transfer deal for those who need as much time as they can get their hands on to repay is the M&S Transfer Plus Offer Credit Card. It offers 0% interest on balance transfers for 32 months before reverting to 19.9%. Your transfer will only be subject to a 0.99% charge though.
Alternatively, and potentially cheaper depending on the balance you're transferring, is the Virgin Money 31 Month Balance Transfer Credit Card. The 0% deal on this card runs for 31 months before reverting to 19.9% but only carries a 0.85% balance transfer fee.
There's also Santander's 30 month deal with no balance transfer fee at all and even a 0.5% cashback deal. Climbing to 20.9%, the sting in the tail is that the whole thing comes with a £3 monthly fee, which could swiftly wipe out the benefits if you're not careful.
Best credit cards for bad credit
Credit card eligibility can keep you awake at night, but there are cards out there serving the same balance transfer and new purchase needs of those with bad credit.
This month, the best deal for those with a less than sparkling credit rating. is the Barclaycard Platinum Balance Transfer card. It includes a 0% transfer offer for 18 months, and a 0% deal on new purchases for the first three months, though it comes with a 2.99% balance transfer fee and is followed by a slightly alarming 24.9% interest rate at the end of the introductory period.
No matter what your circumstances, credit card preferences or spending plans, the golden rules are to be realistic about what you can afford to spend and ultimately repay, be disciplined about repayments by setting up a direct debit every month, and remember that credit card providers are out to make money, not solve your financial problems for you.
Always check the small print, especially annual charges, fees, and their rules on the order of repayments. Failing to do so could turn the best credit card deal out there into a very expensive affair indeed.
Figures correct on 13/11/2018
Register for free to continue reading
Registration is a free and easy way to support our truly independent journalism
By registering, you will also enjoy limited access to Premium articles, exclusive newsletters, commenting, and virtual events with our leading journalists
Already have an account? sign in
Register for free to continue reading
Registration is a free and easy way to support our truly independent journalism
By registering, you will also enjoy limited access to Premium articles, exclusive newsletters, commenting, and virtual events with our leading journalists
Already have an account? sign in