Gold bars go on sale at the Royal Mint
Even if you could afford it, where would you store the precious metal?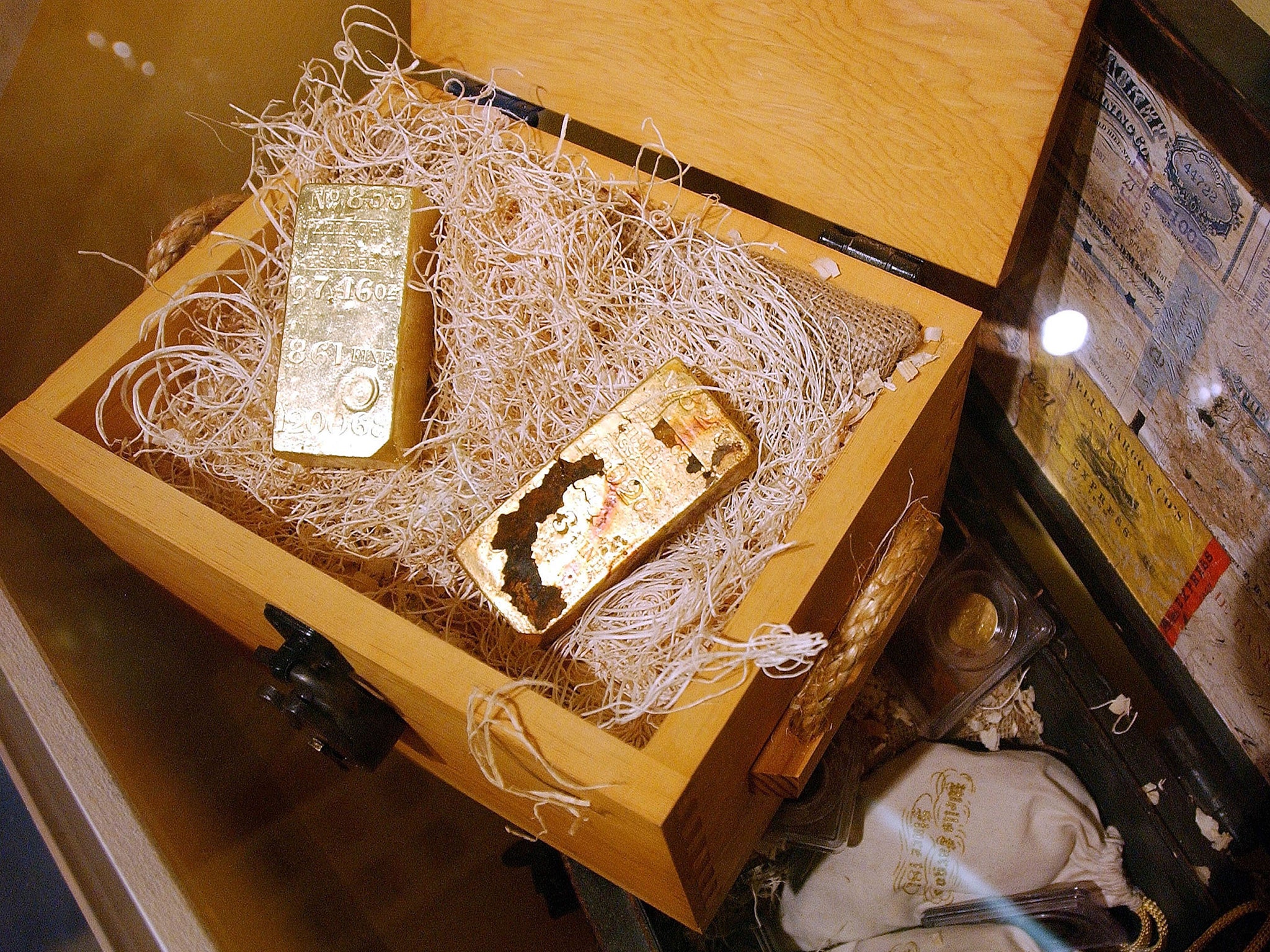 You can now buy a chunky one kilo gold bar through the Royal Mint. It is offering the bars to mark the first anniversary of its bullion trading website, which was launched to open up precious metal investment to all by offering silver at prices starting at around £20.
But you'll need much deeper pockets than that to get your own gold bar stamped with the Royal Mint Refinery branding. Measuring 53mm by 118mm and 8mm thick, they're expected to sell at around £24,000 to £25,000, depending on the prevailing gold price.
Up until now, the weight of the bullion bars on offer at the site has ranged from just one gram to 100 grams. Anyone ordering gold bars can have them delivered direct to their home by an insured postal service.
Or if they don't want to risk having the precious metal lying around at home they can pay to store it in the Royal Mint's on-site precious storage facility which is protected around the clock by the Ministry of Defence. Storage fees are charged at 1 per cent of the market value of the gold being held, plus VAT, per year.
That just leaves the question of whether gold –traditionally considered a 'safe haven' investment – is currently a good bet? Its price has slumped from around $1,800 an ounce a couple of years ago and has been thought to be heading towards and possibly below the crucial $1,000 mark.
But there's been a little bit of a rebound recently and on Tuesday it climbed to $1,150 an ounce. "If this level, or higher can be sustained that will give a huge boost to gold price sentiment," said bullion brokers Sharps Pixley.
A previous version of this article said that gold bars started at £20. This has been amended.
Join our commenting forum
Join thought-provoking conversations, follow other Independent readers and see their replies