Number of people in poverty in UK back to pre-pandemic levels
A children's charity has accused the Government of having 'snatched away' help for families after the temporary increase in universal credit.
Aine Fox
Thursday 23 March 2023 11:24 GMT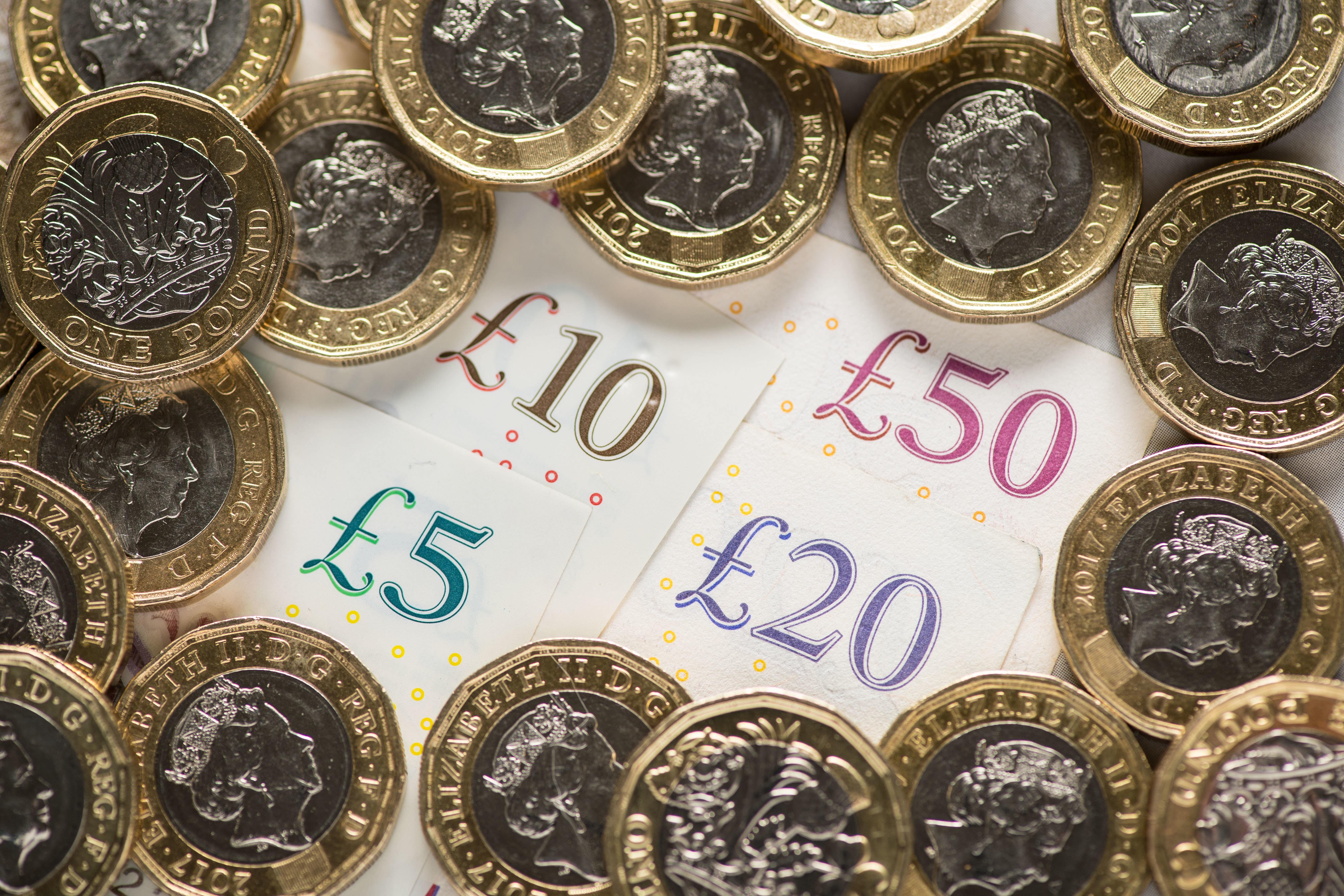 The number of people living in poverty in the UK has almost returned to pre-pandemic levels, with a children's charity accusing the Government of knowing what help is needed but choosing not to give it.
A total of 14.4 million people were estimated to be in relative low income – below 60% of average household income – in the year to March 2022.
This was down from 13.4 million in the year to March 2021 but almost back to the number a year previously when 14.5 million were living in poverty as the Covid-19 pandemic hit.
Official statistics released by the Department for Work and Pensions on Thursday showed that 4.2 million children were estimated to be living in poverty in the year to March 2022.
This was a rise from 3.9 million the previous year. The figure for the year to March 2020 was 4.3 million.
The fall in the number living in poverty from 2020 to 2021 was largely attributed to the Government's actions during the pandemic which saw a temporary increase in Universal Credit in autumn 2021 and support provided for people through the furlough scheme.
The charity Action for Children accused ministers of knowing what works, given the action taken during the pandemic, but "choosing not to do it", and said help has been "snatched away" from families.
The organisation's director of policy and campaigns, Imran Hussain, said: "It's astonishing that, despite the pandemic, the cost-of-living crisis and the prospect of rising child poverty for years to come, the Government is not targeting help for children in low-income families.
"There is so much more this Government can do in these tough times to stop those with the least from suffering the most."
He called for the child element of Universal Credit to be increased and for the benefits cap to be scrapped.
He said: "Ministers know what works but are choosing not to do it. The £20-a-week increase to Universal Credit helped cut child poverty in the first year of the pandemic, but that help was snatched away from families 18 months later.
"It should increase the child element of Universal Credit by at least £15 a week and scrap the benefit cap to lift nearly 320,000 children out of poverty.
"They could also break down the big barriers preventing parents from working and protect the living standards of those who can't work or can't work any more than they do already."
Save the Children UK described the latest figures as "grim" and said that, coming a day after other figures revealed a surprise jump in inflation to 10.4% last month, they "prove families are still very much in the depths of a crisis".
Becca Lyon, head of child poverty at the charity, said: "Families need a proper benefits system that protects them from hardship, and means children can grow up without having to know what the inside of a food bank looks like."
The Child Poverty Action Group echoed the comments, saying that the Universal Credit increase had lifted many children out of poverty but the Government had "plunged them back again with a subsequent cut".
The charity has published its own research estimating that child poverty costs the UK £39.5 billion a year in lost tax and earnings, unemployment benefit and additional public services spending.
Its chief executive, Alison Garnham, said: "Children pay the highest possible price for poverty – they pay with their health, their wellbeing and their life chances. Our research shows the country also pays a heavy financial price."
She said it is "inexcusable for ministers to sit on their hands", adding: "If the political will is there, child poverty can be fixed."
The figures also showed that the estimated number of working-age adults in poverty rose to 2.5 million, from 2.1 million the previous year. The figure remains below the year to March 2020 when it was 2.8 million.
When it comes to pensioners, there were 2.1 million estimated to be living in relative low income, back exactly to the pre-pandemic number and up from 1.7 million for the year to March 2021.
Morgan Vine, from Independent Age, branded it "disgraceful that levels of later life poverty have remained the same" as pre-pandemic and warned that "urgent, targeted and sustained" action is needed from Government.
She said: "Every day, our helpline receives calls from frightened older people who have been forced to make dangerous cutbacks on both heating and eating. Without urgent, targeted and sustained action by the Government, poverty in later life could start rising again during the cost-of-living crisis and beyond."
Average household income before housing costs has failed to return to pre-pandemic levels, at £565 per week in the year to March 2022 compared with £572 in the year to March 2020.
After housing costs are taken into account, average household income was at £500 per week in the year to March 2022, up slightly on £492 the previous year and £499 the year before that.
The Institute for Fiscal Studies (IFS) warned that poverty rates could rise above their pre-pandemic levels as earnings have not kept pace with price increases, and benefits have fallen in real terms.
In its own analysis, the economic thinktank said: "High inflation since the start of 2022 means that we are likely to see declines in income across the distribution in 2022–23.
"On average, earnings have not kept pace with price rises, and benefits – which are uprated with a lagged measure of inflation – have fallen sharply in real terms. While various grants will attenuate this effect, it would not be surprising to see poverty rates rise above their pre-pandemic levels."
A Government spokesman insisted they are "committed to eradicating poverty and supporting those in need, and our actions have helped ensure there are nearly two million fewer people in absolute poverty than there were in 2009/10".
He said the latest figures "reflect the country coming out of the pandemic and accompanying rising prices" and that record levels of support have been provided through cost-of-living payments, the Household Support Fund and the Energy Price Guarantee which "will continue to hold down people's energy bills".