Don't be coy over health. It could cost you dear
Millions are losing out in retirement by failing to claim an enhanced annuity. By Julian Knight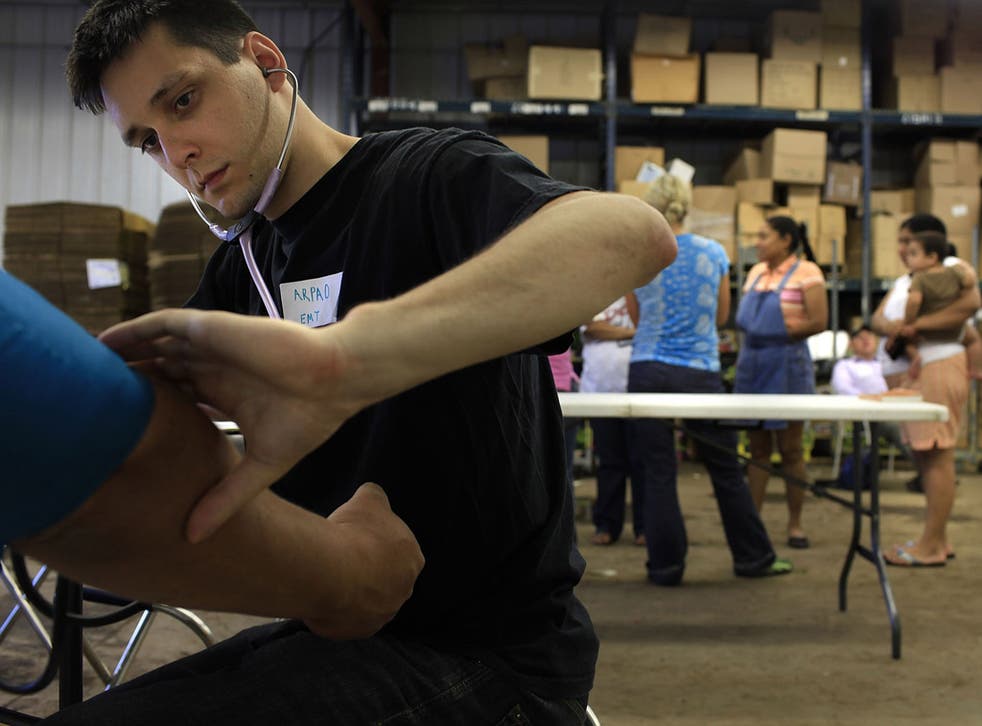 The amount of money you can expect your pension pot to pay you in retirement is falling off a cliff.
In the last month alone, some of the UK's biggest insurers have been cutting their annuity rates by nearly 5 per cent in reaction to the Bank of England's quantitative easing programme and new EU gender discrimination rules looming into view – potentially wrecking the retirement hopes of millions of Britons.
And things may only get worse for many male annuitants, with a EU directive coming into force in December stopping insurers from taking gender into account – a key indicator of life expectancy – when quoting for annuities. As a result, annuities for men are going to shrink – by as much as 20 per cent in some cases – while edging up only slightly for women.
So making the most of your pension pot when it comes time to buy an annuity is key. First, this means exercising the open market option where you don't just accept the quote given by your pension provider but look elsewhere. The Annuity Bureau estimates that for a £100,000 pension, the difference between the highest and lowest-paying annuity provider is just over £500 a year.
Annuity choice is also vital. Choosing a level annuity – which doesn't rise in line with inflation – means a higher initial income than a product which is index linked. However, after about a decade, the level annuity will normally be worth less than one which is index linked.
But, the biggest mistake annuity buyers make is not to consider any health or lifestyle issues they have which may lead to them having a shorter life and would mean their income should be higher. Insurance industry figures show fewer than one in seven annuities sold is on an "enhanced" basis – which means payouts are higher because the annuitant is likely to have a shorter life. But research by provider Partnership shows that upwards of 13 million Britons have medical conditions which mean they could claim an enhanced annuity.
This is because, according to Nigel Barlow of Partnership, Britons don't know what range of conditions could qualify them for enhanced annuity.
"People wrongly assume the condition needs to be life threatening to qualify," he says. "Financial advisers should be asking their clients about their medical conditions. Too many retirees are averse to declaring their full medical circumstances, incorrectly believing it will result in a lower income rather than a higher one."
Conditions that can qualify you for an enhanced annuity not only include stroke, cancer and heart disease but far more common chronic ailments including diabetes and high blood pressure. In fact, of the 13 million Britons who could qualify for an enhanced annuity, close to 10 million have high blood pressure or diabetes.
New industry rules are planned which will see all providers having to ask basic, background medical questions to flag up if an enhanced annuity is needed, but this is not enough for some. "The first question a client should ask is: does their adviser accesses the whole of the market. If the answer is no, find someone who does.
"Also, make sure the full medical questionnaire is completed with as much detail as possible. Many clients include doctors' letters and details of repeat prescriptions. The adviser can then access a quote from all providers," says Bob Bullivant, the managing director of Annuity Direct.
Being a smoker can also lead to a higher annuity: "You must tell the provider if you smoke, if you are taking any prescribed medication and if you have had any period of hospitalisation in the past five years. "If you have answered yes to any of these questions there is a good chance you could qualify for an enhanced annuity," Stephen Lowe, the managing director of Just Retirement, says.
Research by Oxford Economics shows Britons could be missing out on £3bn in additional retirement income by not going down the enhanced annuity route; that would go some way to make up for the huge drops in payouts now being reported.
Register for free to continue reading
Registration is a free and easy way to support our truly independent journalism
By registering, you will also enjoy limited access to Premium articles, exclusive newsletters, commenting, and virtual events with our leading journalists
Already have an account? sign in
Register for free to continue reading
Registration is a free and easy way to support our truly independent journalism
By registering, you will also enjoy limited access to Premium articles, exclusive newsletters, commenting, and virtual events with our leading journalists
Already have an account? sign in
Join our new commenting forum
Join thought-provoking conversations, follow other Independent readers and see their replies